Better Buy: PayPal Holdings vs. Mastercard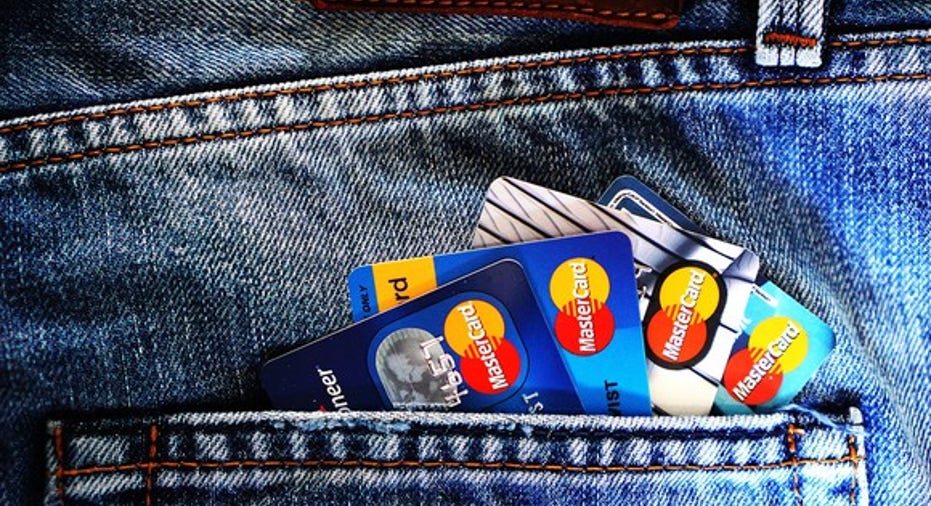 The shift in commerce from cash to electronic payments is one of the major trends occurring in the global economy. PayPal Holdings (NASDAQ: PYPL) and Mastercard (NYSE: MA) are two major brands leading the trend. Let's review both companies to determine which is the better buy.
The case for Mastercard
MasterCard is a very profitable business with many years of growth ahead. IMAGE SOURCE: PIXABAY
Although Mastercardis a financial company, it doesn't operate like one. The company doesn't issue loans or credit to customers, and therefore doesn't carry the same risk as a bank. Mastercard is basically a network processor. It generates revenue from processing transactions every time a customer uses one of its credit cards.
Processing credit card transactions happens to be a very profitable business. Mastercard earns about $0.50 pre-tax on every one dollar of revenue.
For 2016, the company's net revenue was $10.8 billion, an increase of 13% excluding currency fluctuation. Net income increased 11% to $4.1 billion, or $3.77 per share.
The shift from cash to electronic payments is a big opportunity for Mastercard (and PayPal). According to Mastercard, 85% of total worldwide retail transactions are still conducted via cash or check. With more than $20 trillion in total worldwide retail transactions this year, as estimated by eMarketer, Mastercard has a lot of opportunity to grow revenue.
Mastercard's main objective is increasing the number of transactions processed across its network.The more transactions processed on its network, the more profits will grow, and the more important its network becomes in the economy. In other words, the growth in transactions processed is an indicator of the strength of its competitive advantage.
One way Mastercard is growing this metric is targeting the growth in mobile payments by offering a service called Masterpass, which facilitates contactless payments with apps and mobile devices.
Masterpass allows customers to use Mastercard with a variety of digital wallet services like ApplePay, SamsungPay, and Android Pay. In 2016, PayPal and Mastercard struck a deal to allow PayPal users to use Mastercard as a payment option at checkout where contactless payments are accepted.
The partnership with PayPal helps Mastercard extend its reach to the 200 million people who use PayPal. PayPal also benefits by offering its customers more choice, which drives engagement with its payment platform.
Mastercard management has guided for low-double-digit revenue growth through 2018. Operating margin is expected to be 50% or better, and management has consistently repurchased shares with excess cash flow. This should generate earnings per share growth in the mid-teens.
The case for PayPal
PayPal generated $354 billion in total payment volume in 2016. IMAGE SOURCE: PIXABAY
Whereas Mastercard is a pure transaction processor, PayPal has gained customers by offering an alternative to traditional banks. The company's mission is to "democratize financial services for people all over the world."
PayPal's strategy is centered on growing customer accounts and increasing the number of transactions in each customer account. This is the basic formula that drives PayPal's growth. The company generates revenue by charging a small fee on total payment volume, which reached $354 billion in 2016.
PayPal's customer accounts increased 10% in 2016, and since the end of 2016, the number of customer accounts has exceeded 200 million. Customers used their accounts on average 31 times in 2016, an increase of 13% over 2015.
To encourage customers to use their accounts more frequently, the company has signed partnerships with major credit card companies including Mastercard, Visa, Discover Financial Services, and Citigroupto build out its in-store presence. PayPal customers will now be able to use these payment options with the PayPal mobile app in-store.
In addition, PayPal is building on its presence in online transactions with One Touch, which allows customers to easily complete a transaction on a merchant website without having to log in to their PayPal account. One Touch has given PayPal tremendous momentum with 50 million users now opted-in to the feature. More than 5 million merchants have One Touch enabled and they are seeing success in getting people to complete purchases.
The success of One Touch is very significant for PayPal in continuing to build trust with merchants. As PayPal innovates with more efficient and convenient ways to complete payments, it helps increase customer engagement as well as attract new customers. The more customers using PayPal, the more PayPal is seen by merchants as a preferred partner.
Unlike Mastercard, PayPal does possess a small element of risk with its PayPal Credit offering. It's difficult to call this a negative because offering customers a credit line at checkout helps increase engagement with both consumers and merchants. Still, this is a distinguishing factor between the two companies that investors should keep in mind.
PayPal had strong momentum in 2016, and management expects that momentum to continue. In fall 2016, management guided for 16% to 17% revenue growth over the next three years. Operating margins are expected to remain stable, which will allow earnings to grow in line with revenue.
Which is the better buy?
The market opportunity for digital payments is big enough for all payment providers to have equal opportunity for long-term sustainable growth. The key strategy with PayPal and Mastercard is essentially the same: to grow the number of transactions processed, increase payment volume, and ultimately grow revenue and earnings.
Both PayPal and Mastercard are well-managed, and both are targeting future earnings growth around 15%.
Comparing valuation, PayPal very slightly has the advantage with a 25 price-to-earnings ratio as compared to Mastercard's 26.
If you like dividends, you will like Mastercard better than PayPal as Mastercard stock is currently offering investors a 0.78% yield, while PayPal doesn't pay a dividend.
Given the added risk component of PayPal's credit product, and since both companies are guiding for about the same level of growth going forward, Mastercard looks like a better buy to me.
10 stocks we like better than MastercardWhen investing geniuses David and Tom Gardner have a stock tip, it can pay to listen. After all, the newsletter they have run for over a decade, Motley Fool Stock Advisor, has tripled the market.*
David and Tom just revealed what they believe are the 10 best stocks for investors to buy right now... and Mastercard wasn't one of them! That's right -- they think these 10 stocks are even better buys.
Click here to learn about these picks!
*Stock Advisor returns as of February 6, 2017
John Ballard owns shares of PayPal Holdings. The Motley Fool owns shares of and recommends AAPL, Mastercard, PayPal Holdings, and Visa. The Motley Fool has the following options: long January 2018 $90 calls onAAPL and short January 2018 $95 calls on AAPL. The Motley Fool has a disclosure policy.