Better Buy: Palo Alto Networks, Inc. vs. Check Point Software Technologies, Ltd.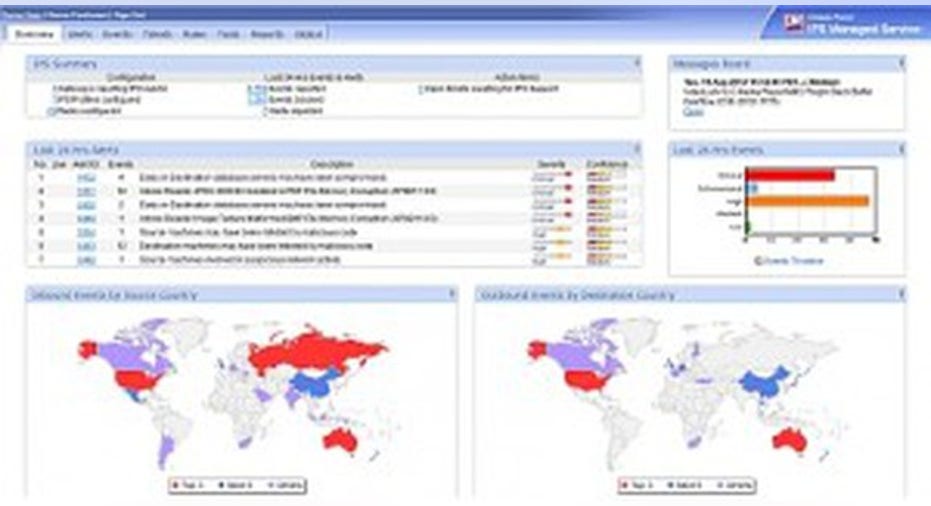 Like many providers in the data security market, both Palo Alto Networks (NYSE: PANW) and a primary competitor Check Point Software (NASDAQ: CHKP)were glad to put 2016 in the rearview mirror. In many ways, 2016 turned out to be the year that wasn't for data security providers.
Tighter IT budgets and longer sales cycles were the likely culprits. But with the number of large security breaches of late and sky-high market expectations -- one report suggests a combined $1 trillion will be spent on cybersecurity over the next five years -- the best is yet to come. So, Palo Alto or Check Point?
Image source: Palo Alto Networks.
The case for Palo Alto
There was a lot to like, and quite a bit not to like, about last quarter. On the upside, Palo Alto's $398.1 millionwas a 34% increase from a year ago. An indication that Palo Alto's push to drive subscription and service sales is gaining steam was its 69% improvement in deferred revenue year over year to $1.4 billion.
Palo Alto's record deferred revenue, according to CFO Steffan Tomlinson, was the result of customers buying into hybrid cloud software-as-a-service (SaaS) solutions, which in turn drives recurring revenue subscriptions and services. So why is Palo Alto stock down by double digits since sharing quarterly results?
Investors and pundits alike have overlooked Palo Alto's continual losses and spending because of its 50% plus top-line growth. Not only have revenue gains slowed, based on Palo Alto's mid-range guidance of $429 million for this quarter, which would be a 28% improvement, but it will continue. The revenue easing is more difficult to ignore given Palo Alto's spending.
Last quarter, operating expenses soared to $346.7 million, up a jaw-dropping 39%. Combined with Palo Alto's 28% increase in cost of revenue to $101.2 million, it spent $118.8 million more than a year ago. And it gets worse. Sales and marketing costs -- not research or the development of new solutions -- equaled 55% of total revenue. That's nothing more than buying sales.
Image source: Check Point Software.
The case for Check Point
Check Point CEO Gil Shwed has long been a staunch supporter of managing overhead, which in turn has helped boost bottom-line results as it did again last quarter. CheckPoint's $428 million in sales in its third quarter was a 6% improvement compared to the prior year. That may not sound like much, but there's more to the Check Point story.
Thanks in part to adoption of Check Point's security platform solution, its subscription revenue has been steadily climbing. Third-quarter subscription sales jumped 24% to $99 million, nearly a quarter of Check Point's total revenue. That solid revenue foundation, which is getting stronger with each passing quarter, is part of the reason Check Point doesn't need to spend indiscriminately to generate sales gains.
Check Point's operating expenses climbed 11% in the third quarter while cost of revenue inched up just 6%. In terms of sales expense relative to revenue, Check Point spent just 24% in the quarter, less than half what Palo Alto did. Check Point's expense diligence combined with its ongoing share buyback initiative -- it repurchased 3.2 million more shares last quarter -- helped it post $0.99 earnings per share, equal to a 7% improvement. Excluding one-time items, Check Point's EPS jumped 9% to $1.13.
To sum up, the difference between the two is that despite Palo Alto's top-line growth far exceeding that of Check Point's, its stock is down 15% since announcing earnings. Check Point's stock has been much more stable, matching its pre-earnings results of $64.56 a share.
The better buy
Growth investors with a high-risk tolerance may see Palo Alto's nosedive as an opportunity, and there's substance to that, with so much market potential in the coming years. Check Point shareholders aren't likely to see wild spikes or declines because of its more conservative business approach.
Which is the better buy? Check Point's stringent expense management and its emphasis on growing EPS and subscription revenue earn it the nod.
10 stocks we like better than Check Point Software Technologies When investing geniuses David and Tom Gardner have a stock tip, it can pay to listen. After all, the newsletter they have run for over a decade, Motley Fool Stock Advisor, has tripled the market.*
David and Tom just revealed what they believe are the 10 best stocks for investors to buy right now... and Check Point Software Technologies wasn't one of them! That's right -- they think these 10 stocks are even better buys.
Click here to learn about these picks!
*Stock Advisor returns as of January 4, 2017
Tim Brugger has no position in any stocks mentioned. The Motley Fool owns shares of and recommends Check Point Software Technologies. The Motley Fool recommends Palo Alto Networks. The Motley Fool has a disclosure policy.