Better Buy: Opko Health, Inc. vs. Qiagen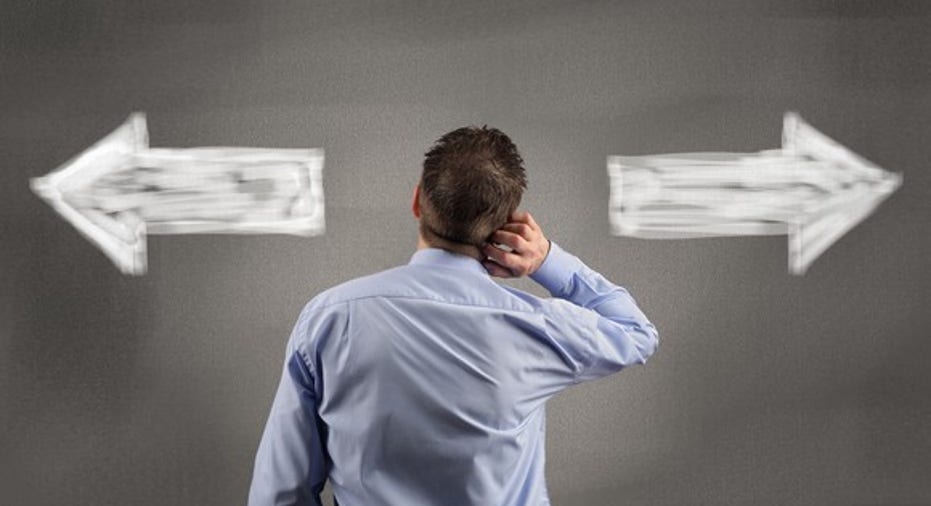 Judging by their stock performances over the past six months, Qiagen (NASDAQ: QGEN) has a lot of momentum -- and Opko Health (NASDAQ: OPK) doesn't. But which stock is the better long-term pick for investors? Here's how Opko Health and Qiagen compare.
Image source: Getty Images
The case for Opko Health
There are at least three reasons investors should look at Opko Health. The first is the company's diagnostics business. Opko owns Bio-Reference Laboratories, which ranks as thethird largest clinical laboratory in the U.S. focusing on genetic testing.Opko also has two diagnostics products, the 4Kscore prostate cancer test and the Claros 1in-office immunoassay platform.
Then there's Rayaldee. Opko won FDA approval for the drug in treatingsecondary hyperparathyroidism in June 2016. Sales are picking up for Rayaldee and should grow significantly in 2017. Opko projectsthat between 70% and 80% of Americans will be covered for Rayaldee by the middle of the year. The drug could reach peak annual sales of around $500 million -- over half of the company's total revenue in the first nine months of 2016.
Last, but not least, is Opko's pipeline. Results from a mid-stage study evaluating a long-actingFVIIa replacement therapy for hemophilia patients should be announced in the first half of this year. Opko expects to start a phase 2b clinical study of oxyntomodulinin treating type 2 diabetes in the second half of 2017.
The wild card in Opko's pipeline, though, is itsexperimental long-acting human growth hormone product hGH-CTP. Althoughthe primary endpoint wasn't met in a late-stage study targeting adults, Opko saw some outliers in the data that give it reason to be optimistic about moving forward. The company also is proceeding with a study of hGH-CTP in children.
I'd say the bottom line for Opko Health is that good news from any of these three areas in 2017 should send the stock higher. And if it turns out that the company still has a good shot at winning approval for hGH-CTP, the stock should go much higher.
The case for Qiagen
Qiagen's earnings declined in the first three quarters of 2016 compared with the prior-year period. Its revenue increased less than 8% during the same time frame. A U.S. district court placed a preliminary injunction on sales of the company's GeneReader NGS sequencing system in a patent lawsuit filed by a rival. So why is this molecular diagnostics stock one for investors to consider?
There actually are several good things going on with Qiagen. The company'sQuantiFERON-TB Gold tuberculosis test received a positive nod in September from the U.S. Preventive Services Task Force. Qiagen responded to the preliminary injunction on selling its GeneReader NGS by revamping the sequencing chemistry used by the system. As a result, the system is being relaunched in the U.S. in the first quarter of 2017 and in the rest of the world in the second quarter.
Qiagen also is restructuring to increase profit margins. In addition, the company is returning $250 million to shareholders by the end of 2017 through asynthetic share repurchase, which combinesa direct capital repayment with a reverse stock split.
The company is targeting adjusted earnings-per-share growth of 12% or more through 2020. It's planning to accomplish this goal in part by increasing sales of QuantiFERON-TB and by capturing at least 20% of the oncology benchtop sequencing market share for GeneReader NGS.
Better buy
I suspect that Qiagen might be able to deliver on its goals, which would likely push the stock higher. However, my vote between these two stocks goes to Opko.
The 20% drop in Opko's value following the disappointing clinical results for hGH-CTP provides a good opportunity for a rebound. While there's definitely a risk that more bad news for the human growth hormone could weigh the stock down, I think the company has enough irons in the fire that something will serve as a positive catalyst this year to send shares higher.
10 stocks we like better than Opko Health When investing geniuses David and Tom Gardner have a stock tip, it can pay to listen. After all, the newsletter they have run for over a decade, Motley Fool Stock Advisor, has tripled the market.*
David and Tom just revealed what they believe are the 10 best stocks for investors to buy right now... and Opko Health wasn't one of them! That's right -- they think these 10 stocks are even better buys.
Click here to learn about these picks!
*Stock Advisor returns as of January 4, 2017
Keith Speights has no position in any stocks mentioned. The Motley Fool recommends Qiagen. The Motley Fool has a disclosure policy.