Better Buy: NantKwest, Inc. vs. Ionis Pharmaceuticals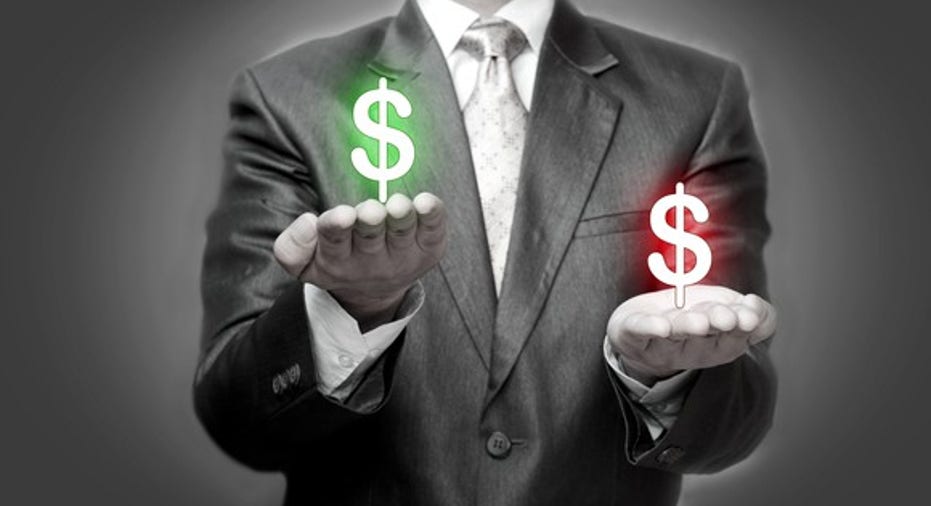 Image source:Getty Images.
Since raising $207 million in a record-setting IPO that valued it at $2.6 billion last summer,NantKwest stock has lost over 80% of its value.Ionis Pharmaceuticals has been around much longer, but its stock dropped about 64% over the past year.
After giving up so much, you've got to wonder if there's a bargain here somewhere. Let's take a closer look at these two biotech stocks to see which is the better buy.
Platforms
Many biotechs begin with a specific technology used for discovering potential new drug candidates, and these two are prime examples. NantKwest, for starters, is based on a proprietary platform of activated natural-killer cells (aNKs).
Our immune-system cells have a wide array of inhibitory receptors that prevent them from going berserk and destroying everything in their path. Cancer cells evade attack by exploiting these pathways, but NantKwest's aNK cells are bred without inhibitory receptors.The company intends to eventually mass-produce different lines of natural-killer cells for distribution to treatment centers as "living drugs in a bag" to be administered in an outpatient setting.
Ionis employs a much different approach and is focused on diseases caused by inherited mutations that lead to faulty production of specific proteins. Trying to correct the problems these proteins cause is like catching every drop from a leaky faucet. In a sense, Ionis' RNA anti-sense drugs simply shut off the faucet.
Progress
When NantKwest last reported, in May, its aNK cells had been evaluated in four phase 1 clinical trials, involving over 40 patients, two of which NantKwest sponsored itself.
Last month, NantKwest announced eight phase 1 and 2 trials, expected to begin in the second half of the year.At the moment, however, most of the data it has regarding its aNK cells is derived from two trials, conducted by independent researchers, not NantKwest.
Ionis, on the other hand, earned approval for its first RNA antisense drug in 2013.Kynamro, for treatment of a rare cholesterol disorder, was originally partnered withSanofi, but the big pharma gave it back to Ionis after disappointing sales. Last month, Ionis was able to sell it to another company for $15 million upfront, another $10 million in 2019, $70 million in potential commercial milestone payments, and a double-digit percentage of global sales.Kynamro is just one of many potential revenue streams for Ionis.
Ionis' clinical-stage pipeline as of February 2016. Image source: Ionis Pharmaceuticals.
Kynamro isn't the only iron Ionis has in the fire. With this cornucopia of partnered candidates, the biotech recorded revenue of $281.4 million from collaborative agreements last year.
Ionis' nusinersin is currently in phase 3 trials for treatment of spinal muscular atrophy, the leading genetic cause of infant mortality.The treatment consists of a single spinal injection that, if successful, would basically cure this genetic disorder that affects about 250 children born in the U.S. each year.
The drug is under development in partnership with Biogen, and Ionis is eligible to receive up to $346 million from the blue-chip biotech, plustiered royalties up to the mid-teens on any sales of the drug, if approved.
Concerns
Ionis stock took a huge hit recently, whenGlaxoSmithKline decided not to begin a long phase 3 trial withIONIS-TTRrx, following safety issues with the drug. It's still up in the air, but there's a chance Glaxo might not license it.
While Glaxo's stance is cause for concern, I think Ionis stock is ridiculously cheap given the number of drugs it has in clinical stages.It's not yet profitible, but paths to positive cash flows are visible.
NantKwest, on the other hand, is little more than an idea at this point. Its billionaire founder, CEO, chairman, and majority shareholder, Patrick Soon-Shiong, has a history of creating value in this industry. However, with hardly any clinical data to point at, this stock is essentially a gamble that he can do it again.
Active natural-killer cells seem like a great way to fight cancer, but until NantKwest has some proof, Ionis is easily the better buy.
The article Better Buy: NantKwest, Inc. vs. Ionis Pharmaceuticals originally appeared on Fool.com.
Cory Renauer has no position in any stocks mentioned. You can follow Cory on Twitter@TMFang4applesor connect with him onLinkedInfor more healthcare industry insight.The Motley Fool owns shares of and recommends Biogen and Ionis Pharmaceuticals. Try any of our Foolish newsletter services free for 30 days. We Fools may not all hold the same opinions, but we all believe that considering a diverse range of insights makes us better investors. The Motley Fool has a disclosure policy.
Copyright 1995 - 2016 The Motley Fool, LLC. All rights reserved. The Motley Fool has a disclosure policy.