Better Buy: Myriad Genetics, Inc. vs. Opko Health, Inc.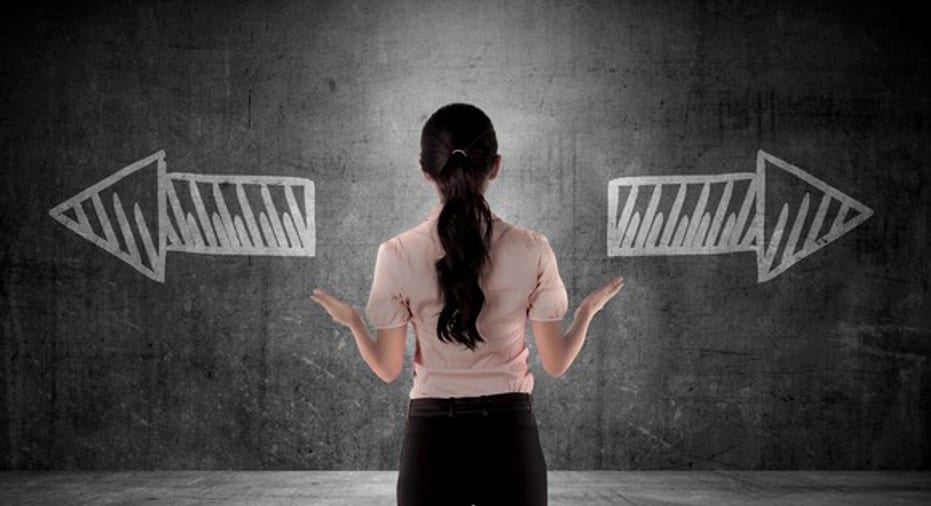 It's been a rough 12 months for Myriad Genetics (NASDAQ: MYGN) and Opko Health (NASDAQ: OPK). Myriad lost nearly half of its market cap during the period, while Opko stock is down around 20%.
Could better days be ahead for these two stocks? And which is the better pick for long-term investors? Here's how Myriad Genetics and Opko Health stack up against each other.
Image source: Getty Images.
The case for Myriad Genetics
There are three primary arguments in favor of buying Myriad Genetics stock. The company is a leader in the U.S. hereditary cancer screening market and is poised to expand its lead. Myriad is quickly growing its non-hereditary cancer business. The company also has significant opportunities in international markets.
How does Myriad plan to grow its U.S. hereditary cancer business? The greatest potential lies in expanding testing beyond breast cancer patients. A key to achieving this objective is with Myriad's myRisk, a single comprehensive DNA test that screens for breast cancer, ovarian cancer, colon cancer, uterine cancer, melanoma, pancreatic cancer, prostate cancer, and gastric cancer.
In Myriad Genetics' fiscal year 2013, only 1% of total testing volume stemmed from non-hereditary cancer screening. The company expects to report that figure is roughly 67% for fiscal year 2017. One primary product making this growth possible is GeneSight, a genomic test used to help physicians prescribe the correct psychiatric medications for patients. Myriad picked up GeneSight with its acquisition last year of Assurex Health.
As for international growth, Myriad is looking over the short term to expand primarily in the Canadian and major European markets. Over the longer term, though, the company plans to grow significantly in Japan, China, and Brazil.
Myriad's management team thinks the company can grow revenue at an average annual rate of more than 10% with an operating margin of at least 30%. The stock is up so far in 2017, thanks to a string of good news for the company -- including positive coverage decisions for Myriad's EndoPredict breast cancer test by multiple Blue Cross Blue Shield plans.
The case for Opko Health
There are two key things to look at with Opko Health: the company's current products and services and its pipeline prospects. Opko currently gets over 80% of its revenue from services provided by Bio-Reference Labs, which it acquired in 2015. Bio-Reference generates solid cash flow and helps Opko market its 4Kscore prostate cancer DNA test.
Opko also has two drugs on the market. Varubi, which is used to treat chemotherapy-induced nausea and vomiting (NINV), is licensed to Tesaro. Rayaldee won U.S. regulatory approval in June 2016 for thetreatment of secondary hyperparathyroidism (SHPT) in adults with stage 3 or 4 chronic kidney disease (CKD). Although it's still relatively early in the commercial launch of Rayaldee, the potential for the drug appears to be quite promising. CKD is the ninth leading cause of death, with most CKD patients dying from cardiovascular disease precipitated by SHPT. There aren't any great options for treating SHPT other than Rayaldee.
Opko has several pipeline candidates. The most eagerly anticipated product is human growth hormone hGH-CTP that Opko is developing in partnership withPfizer. Opko reported disappointing results from a late-stage study of hGH-CTP.However, the company saw some outliers in the clinical data that gave hope that the hormone could potentially still win regulatory approval. Opko and Pfizer are working to advance to a regulatory filing based on an additional statistical analysis of the data.
Unlike Myriad Genetics, Opko isn't turning a profit right now. The company reported a net loss in 2016 of $25 million. However, its bottom line has improved and should get a big boost if Rayaldee picks up steam.
Better buy
Quite frankly, both of these stocks are risky. Myriad Genetics faces intense competition in the DNA screening business. It's also at the mercy of payers' reimbursement decisions. Opko Health could be derailed if its hGH-CTP doesn't win approval or if Rayaldee sales don't meet expectations.
Personally, my risk tolerance isn't enough for me to buy either of these stocks. However, I thinkOpko gets the nod as the better choice between the two. The basis of my decision was on the opportunity that Opko has if things go its way. Granted, that might not happen. But if the company enjoys some good luck, the stock could soar.
10 stocks we like better than Opko HealthWhen investing geniuses David and Tom Gardner have a stock tip, it can pay to listen. After all, the newsletter they have run for over a decade, Motley Fool Stock Advisor, has tripled the market.*
David and Tom just revealed what they believe are the 10 best stocks for investors to buy right now... and Opko Health wasn't one of them! That's right -- they think these 10 stocks are even better buys.
Click here to learn about these picks!
*Stock Advisor returns as of February 6, 2017
Keith Speights owns shares of Pfizer. The Motley Fool has no position in any of the stocks mentioned. The Motley Fool has a disclosure policy.