Better Buy: McDonald's Corp. vs. Burger King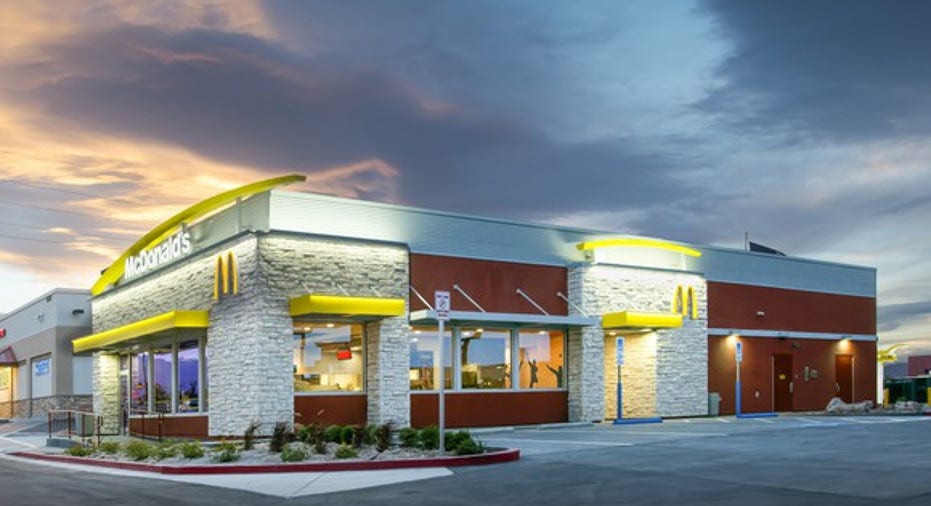 McDonald's (NYSE: MCD) and Burger King are two brands inexorably linked. Like Rocky versus Apollo, Coke versus Pepsi, or even the Mac versus the PC, it's simply impossible to think about one without considering the other.
But while the two chains remain rivals, a lot has changed. McDonald's remains a standalone company, one that's even sold off its investments or outright ownership of other brands. Burger King, however, has become part of a bigger whole. The fast-food chain is now owned by Restaurant Brands International (RBI) (NYSE: QSR) along with sister company Tim Hortons, and a just-announced deal to buy Popeyes.
That means that when you consider which company is a better investment, you're no longer pitting McDonald's directly against Burger King. Instead you have to consider not just the "Home of the Whopper," but also the prospects of RBI's coffee and doughnut chain, as well as its decision to buy Popeyes.
McDonald's has righted its ship but had a rough Q4 in the U.S. Image source: McDonald's.
The case for McDonald's
After a few rough years, McDonald's mostly righted its ship in 2016, but there were some causes for concern. The company saw global comparable-stores sales increase by 3.8% for the full year and 2.7% in Q4, but that same metric fell by 1.3% in the in the United States after having risen the previous three quarters. That happened largely because the company came up against some tough comps from the highly anticipated and highly successful all-day breakfast in 2015.
Competing with itself will remain a challenge for McDonald's, but there are lots of reasons to believe in the company's long-term prospects. In recent months the chain has turned its focus to expanding its share of the coffee and drinks market. It's doing so by offering heavy discounting in the U.S. to get consumers to try its drinks. That could build a long-term audience for the McCafe brand while short-term luring customers into stores who may not have come in otherwise but will also order food.
In addition, as a longer-term play, the company has begun rolling out ordering kiosks in some U.S. stores after testing them around the world. These automated order-taking kiosks speed up the process, allow employees to shift into customer-service roles, and let stores be more efficient. Eventually, although the company has downplayed this aspect, automation will also lower labor costs.
The case for RBI/Burger King
RBI has shown with both its burger brand and its coffee chain that it knows how to operate efficiently. The company only saw a slight increase in total revenue in 2016 -- from $4.05 billion the previous year to $4.14 billion -- but it managed to make a lot more money. The company delivered earnings per share that nearly tripled, going from $0.50 in $1.45 year over year.
That bodes well for how the company would handle Popeyes, assuming the deal goes through. The fast-food fried-chicken chain has been a successful operation itself, seeing 2016 EPS climb to $1.98 per diluted share, up from $1.91 in 2015. In addition, the company saw global same-store sales growth, although the number dropped from 5.9% in 2015 to 1.7% in 2016. And even though RBI will be paying a 27% premium over where Popeyes stock sat on the day the deal was announced, it's easy to see added efficiencies for the chain after it gets integrated.
Which is a better buy?
Both McDonald's and RBI use a franchise model, which limits some corporate risk. Both companies face the same challenging market in the U.S. and around the world.
Going forward, however, McDonald's faces a tougher path, because its brand has become synonymous with a certain type of lower-quality offering. The chain has done a good job being more than that, but efforts to class up the joint with fancier burgers, salads, and better-quality anything have generally not worked. McDonald's is what it is -- food people like that's cheap and easy to get. There's a place in the market for that, but it's hard to argue that's a long-term growth market.
With Burger King, Tim Hortons, and eventually Popeyes, RBI has a little more brand flexibility. It's not going to be able to market its burger chain as upscale, but the company's endless (and often ridiculous) innovation has given it a level of consumer credibility when it launches new products -- even if they're something offbeat, like ribs or a novelty involving Cheetos.
RBI should be able to do the same with Popeyes, which arguably has a better product than its closest rival, KFC. The wild card for the company is Tim Hortons. The brand could step up and slowly become a player in the huge coffee/cafe market, but there is major risk, since the brand is unknown in most parts of the U.S. that don't touch Canada.
McDonald's management has shown that it can run a steady ship, respond to falling sales with smart ideas, and trudge two steps forward for every one it drops back. RBI has shown it's an aggressive player that succeeded in turning around Burger King and growing Tim Hortons. Add Popeyes into that mix, and the company likely has stronger upside.
Neither RBI nor McDonald's has an easy path, given the level of competition in the fast-food space. RBI, however, is a better buy because it should at least be steady like McDonald's while having more room to grow with its soon-to-be two non-burger brands.
10 stocks we like better than McDonald'sWhen investing geniuses David and Tom Gardner have a stock tip, it can pay to listen. After all, the newsletter they have run for over a decade, Motley Fool Stock Advisor, has tripled the market.*
David and Tom just revealed what they believe are the 10 best stocks for investors to buy right now... and McDonald's wasn't one of them! That's right -- they think these 10 stocks are even better buys.
Click here to learn about these picks!
*Stock Advisor returns as of February 6, 2017
Daniel Kline has no position in any stocks mentioned. The Motley Fool has no position in any of the stocks mentioned. The Motley Fool has a disclosure policy.