Better Buy: Johnson & Johnson vs. Pfizer Inc.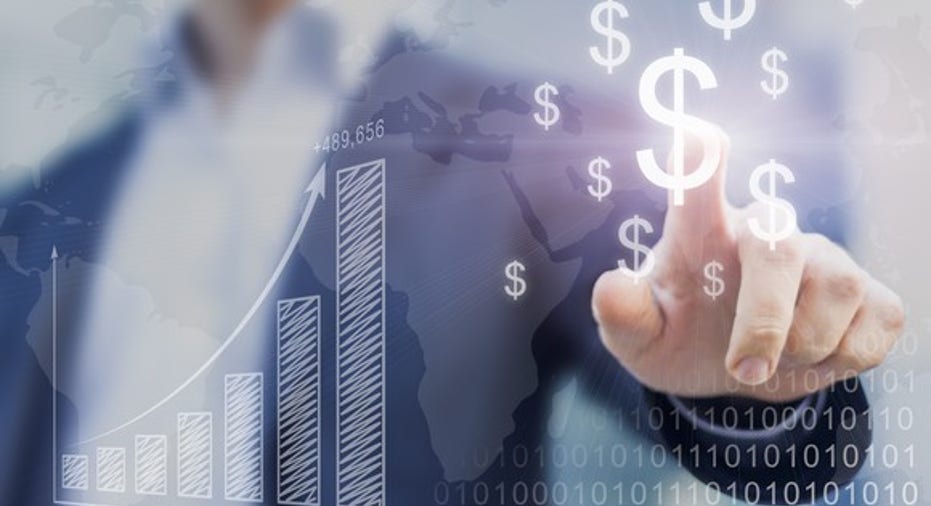 Johnson & Johnson (NYSE: JNJ) and Pfizer (NYSE: PFE) have several things in common. They're two of the biggest drugmakers in the world. The stocks are popular among dividend-seeking investors. Both companies have been very successful through the years. But which stock is the better buy now? Here's how Johnson & Johnson and Pfizer compare.
Image source: Getty Images.
The case for Johnson & Johnson
One of the most appealing things about Johnson & Johnson is its consistency. The company has been around since the 19th century. J&J's track record of earnings growth (32 consecutive years of adjusted earnings increases) is stellar.
And, of course, there's the dividend. Johnson & Johnson is a member of the elite club of Dividend Aristocrats, companies that have increased their dividend payouts for at least 25 years in a row. J&J's performance is enviable: 54 consecutive years of dividend increases, with a current yield of 2.86%.
Future share price growth will depend largely on how much J&J can grow earnings. If you only looked at the company's 2016 performance, that outlook might not seem too encouraging. Johnson & Johnson's net income in the first nine months of this year increased only 4.4% compared to the prior-year period.
However, there are some reasons to expect stronger growth in the future. Sales for cancer drug Imbruvica nearly doubled year over year in the first nine months of 2016. J&J's blockbuster autoimmune disease drugs Simponi and Stelara continue to show strong sales growth of more than 30%. Blood thinner Xarelto is also performing very well. All of these drugs should continue to fuel earnings growth for years to come.
Johnson & Johnson's pipeline also looks solid, with over 30 late-stage programs including those awaiting regulatory approval. Several of those reflect potential added indications for current drugs, including Imbruvica, Simponi, and Stelara.
The case for Pfizer
While Pfizer can't boast of decades of dividend increases like Johnson & Johnson, the company does claim the higher dividend between the two companies. Pfizer's dividend yield of 3.79% is quite attractive.
Pfizer's revenue grew 13% in the first nine months of this year compared to the prior-year period, while earnings fell nearly 11%. However, much of that earnings decline stemmed from a $1.4 billion writedown of global infusion therapyassets, which are being sold to ICU Medical.
What about Pfizer's future growth prospects? Lyrica and cancer drug Ibrance are leading the way among the company's current products. But several of Pfizer's drugs are experiencing sales declines, including most of the legacy drugs in the company's essential health business segment.
That's why Pfizer has been on a shopping spree. The drugmaker bought Anacor Pharmaceuticals in June, picking up promising atopic dermatitis candidatecrisaborole. Pfizer's big deal, though, was the September acquisition of Medivation for $14.3 billion. The Medivation deal gave Pfizer another growth driver with prostate cancer drug Xtandi.
Pfizer has also invested heavily in its pipeline. The company has 94 programs in development, 33 of which are in late-stage development and eight await regulatory approval. One of the most promising pipeline candidates is avelumab, which is in multiple clinical studies targeting several types of cancer.
Better buy
Both Johnson & Johnson and Pfizer have challenges. However, I think both are also solid companies that should do well for years to come. If I had to pick only one of these stocks, though, I'd go with J&J.
My view is that Johnson & Johnson will likely eke out better earnings growth than Pfizer over the next several years. J&J also seems highly interested inmaking a big acquisition to provide even more growth potential. Although I do think there are more attractive investing opportunities, Johnson & Johnson is still a solid pick in my opinion.
10 stocks we like better than Johnson and Johnson When investing geniuses David and Tom Gardner have a stock tip, it can pay to listen. After all, the newsletter they have run for over a decade, Motley Fool Stock Advisor, has tripled the market.*
David and Tom just revealed what they believe are the 10 best stocks for investors to buy right now... and Johnson and Johnson wasn't one of them! That's right -- they think these 10 stocks are even better buys.
Click here to learn about these picks!
*Stock Advisor returns as of Nov. 7, 2016
Keith Speights has no position in any stocks mentioned. The Motley Fool recommends Johnson and Johnson. Try any of our Foolish newsletter services free for 30 days. We Fools may not all hold the same opinions, but we all believe that considering a diverse range of insights makes us better investors. The Motley Fool has a disclosure policy.