Better Buy: Johnson & Johnson vs. AbbVie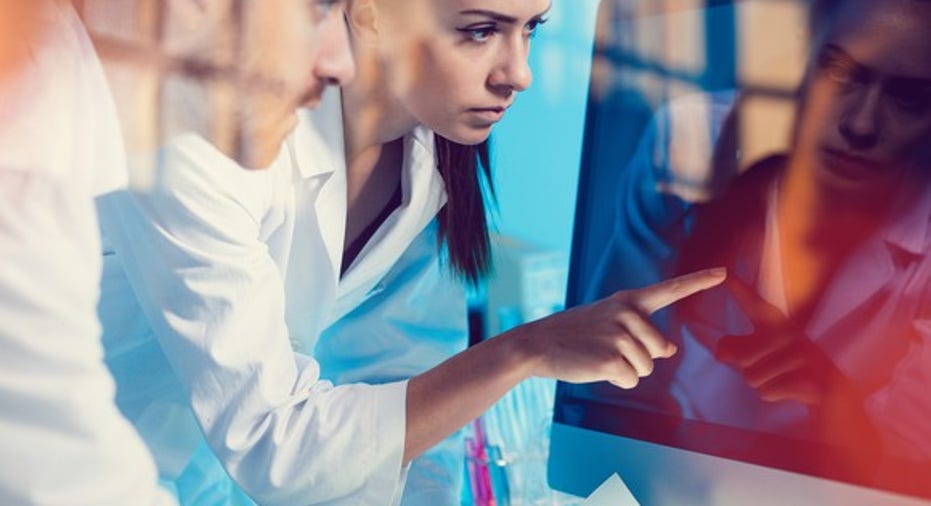 Dividend Aristocrats. Biopharmaceutical leaders. Great stock picks.
All three of these descriptions apply to both Johnson & Johnson (NYSE: JNJ) and AbbVie (NYSE: ABBV). The performance of the two drug stocks was nearly exactly the same over the last five years. But which is the better choice now? Here's how Johnson & Johnson and AbbVie compare.
Image source: Getty Images.
Dividends
Both Johnson & Johnson and AbbVie have solid dividends. J&J has increased its dividend for an impressive 54 consecutive years. AbbVie has increased its dividend for "only" 44 years in a row, if you include the track record of the company's parent, Abbott Laboratories.
AbbVie clearly wins on dividend yield. The biotech's yield currently stands at 4.12%. J&J's dividend yield is 2.61%. This isn't just a temporary advantage for AbbVie, either. For most of the company's existence since being spun off by Abbott Laboratories, AbbVie's dividend yield has been superior to J&J's.
Johnson & Johnson, however, claims the lower dividend payout ratio. The healthcare giant uses only 54% of its earnings to fund its dividend program. AbbVie uses nearly 63% of earnings to cover its dividend. That's not bad at all, but it is somewhat higher than J&J's payout ratio.
Growth
Over the last five years AbbVie has grown earnings by an average annual rate of 17.1%. That record trounced the 6.4% average annual growth for Johnson & Johnson.But that's the past. What about the future?
Wall Street analysts expect AbbVie to grow earnings over the next five years by an average annual rate of 14.4%. J&J's earnings are expected to increase by 5.9% annually. It's not too difficult to figure out why AbbVie is the clear winner.
Humira is by far AbbVie's biggest moneymaker, generating 63% of the company's total revenue last year. The good news for AbbVie is that sales for the autoimmune disease drug continue to grow.Even better news for AbbVie is that it has several other drugs that either already are or should be huge winners.
Imbruvica is the most important in this group. AbbVie thinks the cancer drug will reach annual sales of $5 billion by 2020. Several other candidates could be blockbusters, including endometriosis drug Elagolix and cancer drug Rova-T.
Johnson & Johnson isn't getting much growth from two of its business segments -- consumer and medical devices. These segments weigh down J&J's overall growth prospects.
The company's primary growth driver is its pharmaceuticals business. Several of J&J's current products are performing very well, including autoimmune disease drugs Stelara and Simponi, antipsychotic drug Invega Sustenna, and Imbruvica (which the company co-markets with AbbVie).
While J&J could face headwinds with the potential loss of patent protection for top-selling Remicade, the company's pipeline should produce several new stars. The company awaits regulatory approval for two autoimmune disease candidates, sirukumaband guselkumab. J&J also expects to submit nine drugs for regulatory approval over the next three years.
Valuation
Johnson & Johnson stock currently trades at less than 17 times forward earnings. That's not an unattractive valuation for J&J compared to its historical earnings multiples.
AbbVie, though, clearly appears to be the less expensive stock right now. The biotech's shares trade at less than 10 times forward earnings. When AbbVie's solid growth prospects are considered, the stock looks even more attractively valued.
Better buy
My pick as the better buy is AbbVie. Although Johnson & Johnson has an edge on increasing dividends and a lower dividend payout ratio, it's hard to beat AbbVie's yield.
AbbVie also beats J&J on growth prospects and on valuation. The biggest risk for AbbVie is competition for Humira. However, I think any serious threats to Humira are still a few years away. Johnson & Johnson isn't a bad pick, but I think AbbVie will be the better stock to own for a while to come.
10 stocks we like better than AbbVieWhen investing geniuses David and Tom Gardner have a stock tip, it can pay to listen. After all, the newsletter they have run for over a decade, Motley Fool Stock Advisor, has tripled the market.*
David and Tom just revealed what they believe are the 10 best stocks for investors to buy right now... and AbbVie wasn't one of them! That's right -- they think these 10 stocks are even better buys.
Click here to learn about these picks!
*Stock Advisor returns as of February 6, 2017
Keith Speights owns shares of AbbVie. The Motley Fool owns shares of and recommends Johnson and Johnson. The Motley Fool has a disclosure policy.