Better Buy: International Business Machines Corporation vs. Oracle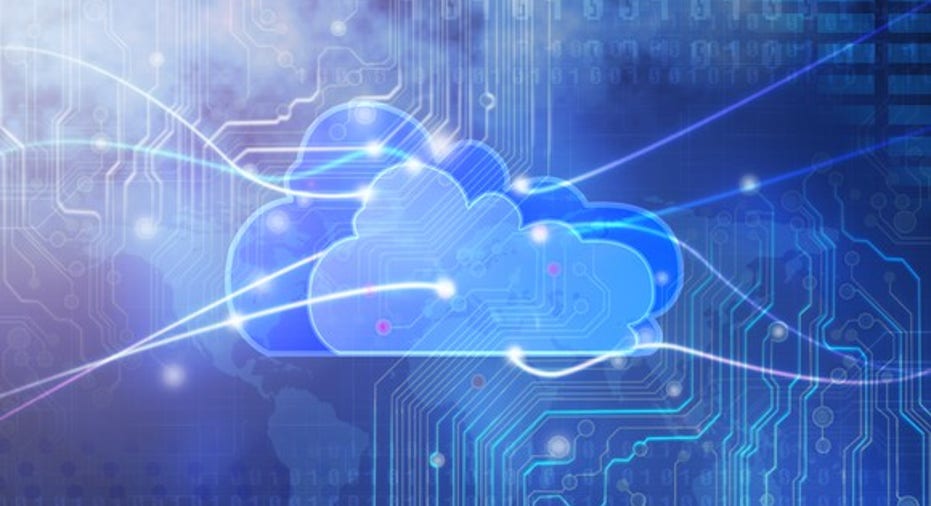 Image source: Getty Images.
International Business Machines (NYSE: IBM) and Oracle (NYSE: ORCL) have a lot in common. Both tech giants have been around for decades -- or more than a century in IBM's case. Both companies have large enterprise customer bases that provide dependable sources of revenue and profits, and both have been forced to make major investments in cloud computing in an effort to remain relevant.
Neither IBM nor Oracle is growing very fast, but both remain extremely profitable. For investors looking to buy a tech giant, which is the better buy?
The cloud
Both IBM and Oracle tout their progress in the cloud. IBM has generated $12.7 billion of cloud revenue over the past 12 months, although the company includes hardware, software, and services in that number. IBM's cloud-as-a-service annual run rate, which includes IaaS, PaaS, and SaaS revenue, is more telling. This number reached $7.5 billion during the third quarter, up 66% year over year.
Oracle generated $969 million of revenue from Iaas, PaaS, and SaaS during its most recent quarter, putting its run rate at roughly half that of IBM's. Both companies have been moving their portfolio of on-premises software to the cloud, so while SaaS revenue is growing fast, total revenue is barely moving at all.
Databases are Oracle's most important product, and the company's cloud strategy is built around protecting its dominance in that market. Oracle recently announced that it was aggressively going after Amazon in the IaaS market, but I argued that the company was unlikely to make the necessary investments to compete head-on. Instead, I suspect that Oracle simply wants to ensure that its on-premises clients have a path to a cloud that doesn't involve a competitor.
IBM's cloud strategy seems more robust. The company has built a cloud platform, Bluemix, where all of its various software is offered as a service, including Watson, the company's cognitive computing system. While Oracle appears to be embracing the cloud in an effort to protect its existing business, IBM is going all-in on both cloud and cognitive computing, disrupting itself in the process. This has created short-term pain for the company and its shareholders, but also the opportunity for long-term growth.
Valuation and dividend
Both IBM and Oracle trade at somewhat depressed valuations, reflecting their lack of growth and uncertainty about their futures. IBM expects to generate at least $13.50 per share of adjusted earnings this year and about $12 billion of free cash flow. That puts the P/E ratio and the P/FCF ratio at 11.5 and 12.3, respectively, assuming the company hits its targets.
Oracle stock isn't quite as cheap. Analysts expect Oracle to produce $2.63 per share in non-GAAP earnings this year, putting the P/E ratio at 14.9. That's still well below that of the S&P 500, but it's not quite as pessimistic as IBM's valuation. One thing to note: Oracle's non-GAAP figures exclude stock-based compensation, while IBM's don't. That makes the comparison not quite apples to apples. In fact, it makes the true valuation gap between the two companies even larger.
Both IBM and Oracle pay dividends, but the former is far more generous. IBM stock sports a dividend yield of 3.6% based on the most recent payment, while Oracle stock yields just 1.5%. Among large tech companies, IBM is one of the best dividend stocks, while Oracle is one of the worst.
The verdict
IBM is taking more aggressive steps to transform itself into a cloud computing powerhouse. Combined with a more attractive valuation and a far superior dividend, the clear choice is IBM. This doesn't mean that Oracle is necessarily a bad buy. The company remains dominant in the database market, and the cloud hasn't really been a huge problem on that front so far. But IBM looks like the better choice.
10 stocks we like better than IBM When investing geniuses David and Tom Gardner have a stock tip, it can pay to listen. After all, the newsletter they have run for over a decade, Motley Fool Stock Advisor, has tripled the market.*
David and Tom just revealed what they believe are the ten best stocks for investors to buy right now... and IBM wasn't one of them! That's right -- they think these 10 stocks are even better buys.
Click here to learn about these picks!
*Stock Advisor returns as of November 7, 2016
Timothy Green owns shares of IBM. The Motley Fool owns shares of Oracle. Try any of our Foolish newsletter services free for 30 days. We Fools may not all hold the same opinions, but we all believe that considering a diverse range of insights makes us better investors. The Motley Fool has a disclosure policy.