Better Buy: Intel Corporation vs. NXP Semiconductors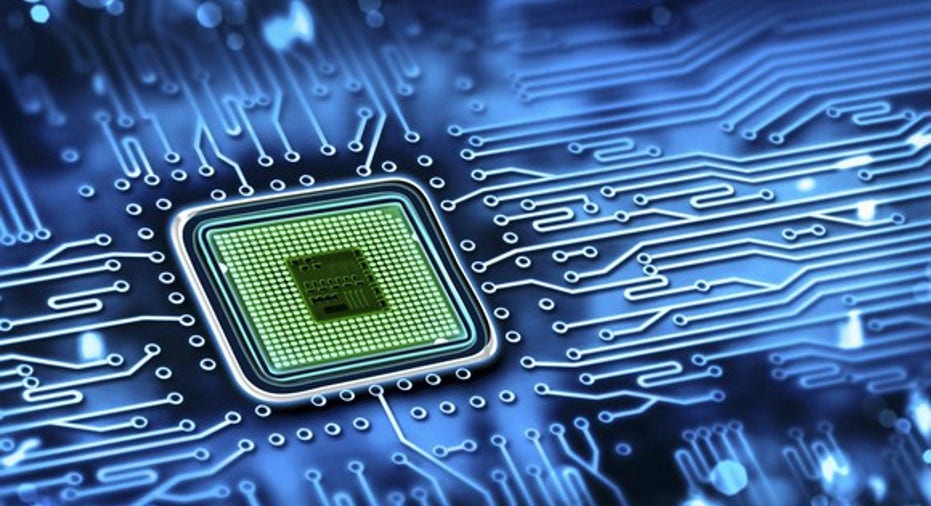 Just five months ago, fellow Fool Leo Sun compared the investing theses for Intel (NASDAQ: INTC) and NXP Semiconductors (NASDAQ: NXPI). He found NXP to be the better pick, thanks to massive growth opportunities and a low PEG ratio.
A lot has changed since that comparison. Intel shares are still trading at roughly the same prices as last September, but NXP got a game-changing buyout bid from sector rival Qualcomm (NASDAQ: QCOM).
So which one of these semiconductor giants would be the better buy today? Let's have a fresh look.
What's going on with NXP?
Assuming no new surprises, NXP's future as an investable asset is crystal clear. Qualcomm has offered a firm $110 per NXP share, to be paid in 100% cash, and with all the necessary financing already lined up. The companies are aiming to close their merger by the end of calendar year 2017, but Qualcomm's tender offer has been on the table for nearly two months now. All that's really missing is a handful of regulatory approvals, and this stock is locking in a $110 exit with no questions asked.
NXP shares recently traded as much as 13% below Qualcomm's offer price, as investors were rattled by newly crowned President Trump as hetarnishedhis diplomatic connections to China and Taiwan. NXP and Qualcomm do most of their business in the Middle Kingdom, and the merger could very well be scuttled if Chinese leaders don't get along with America's new administration.
But Trump has softened his Taiwanese stance recently, and NXP investors have visibly relaxed. Monday night, NXP shares traded just 7% below Qualcomm's offer price. The big payoff by the end of 2017 is more guaranteed than ever, but the returns of playing this simple strategy have diminished greatly.
Image source: Getty Images.
The case for Intel
Assuming that NXP will get its Qualcomm wedding by the end of 2017, all Intel has to do is beat a 7% return in 11 months or less. Beyond that finish line, investors can reassess their options again.
There's certainly room for value creation here. Intel shares are trading at just 17 times trailing earnings, and that's on top of an earnings base that was temporarily lowered in the second quarter of 2016 because of a series of restructuring and cost-cutting moves.
If Intel delivers full-year results in line with its own guidance and analyst estimates, the current P/E ratio would lift share prices north of $47. At an even skimpier 15 times trailing earnings, Intel should end 2017 at $42 per share or more. In other words, I wouldn't be surprised to see Intel delivering at least a 17% return by the end of the year -- far ahead of NXP's safe but increasingly unexciting 7% gain.
As the PC market continues an unexpected return to reasonable health while Intel is exploring new growth markets in the Internet of Things, I'm more than happy to keep my Intel position intact while staying on NXP's sidelines.
This race wasn't even close.
10 stocks we like better than IntelWhen investing geniuses David and Tom Gardner have a stock tip, it can pay to listen. After all, the newsletter they have run for over a decade, Motley Fool Stock Advisor, has tripled the market.*
David and Tom just revealed what they believe are the 10 best stocks for investors to buy right now... and Intel wasn't one of them! That's right -- they think these 10 stocks are even better buys.
Click here to learn about these picks!
*Stock Advisor returns as of February 6, 2017
Anders Bylund owns shares of Intel. The Motley Fool owns shares of and recommends Qualcomm. The Motley Fool recommends Intel and NXP Semiconductors. The Motley Fool has a disclosure policy.