Better Buy: HP Inc, Hewlett Packard Enterprise, or Xerox Corp?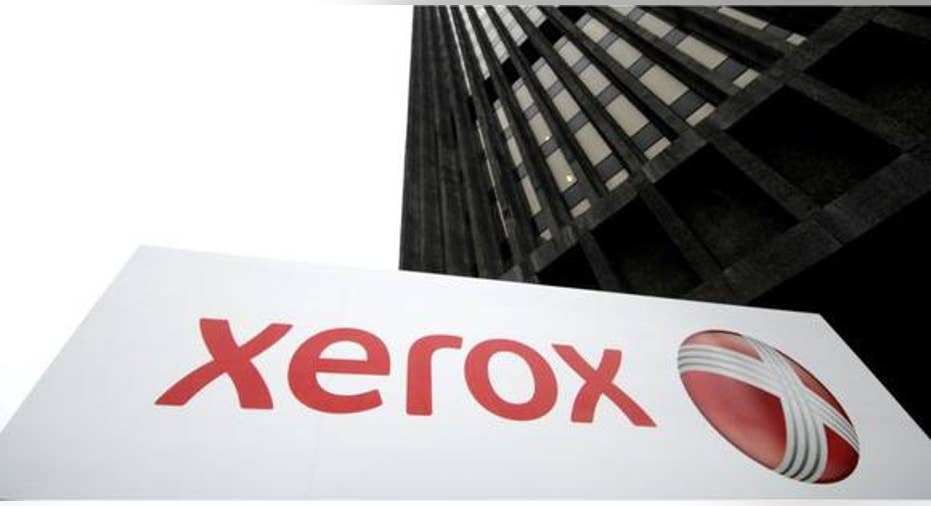 Late last year, Hewlett-Packard split into two companies -- HP and Hewlett-Packard Enterprise . HP kept selling computers, printers, and imaging devices, while HPE sells enterprise hardware and software.
Xerox , oneof HP's top rivals in printing and imaging, also recently announced that it would by year's end split its hardware and services businesses into two new companies -- a business process outsourcing company and a document and services one.
Image source: Xerox.
Piper Jaffray analyst George Tong recently recommended that investors buy shares of Xerox ahead of the split, declaring that a "sum-of-the-parts" valuation for both segments gave the stock an equivalent valuation of $14 -- a 25% premium from its current price. But should investors buy Xerox instead of HPE or HP Inc?
A brief history of XeroxXerox was founded 110 years ago, but the company didn't become world-famous until it launched its first plain paper photocopier in 1959. It subsequently dominated the imaging device market with color printers, laser printers, and scanners over the following decades. But by the early 2000s, Xerox's bottom line had dipped into the red, cash levels had fallen, and debt levels had risen.
To rejuvenate and diversify its business, Xerox acquired services and outsourcing company Affiliated Computer Services (ACS) for$6.4 billion in 2009. But ACS's IT outsourcing business failed to compete effectively against market heavyweights like HP, so Xerox sold the business to French IT services firm Atos SE for $966 million in late 2014. Xerox's new business process outsourcing company will mainly consist of ACS's remaining businesses.
But will a split help?As a single company, Xerox's growth has been mediocre. Revenue fell 7.6% annually to $4.65 billion last quarter, missing estimates by $80 million and marking its 15th consecutive quarter of sales declines. Document technology revenue fell 13.1% to $1.88 billion, while equipment sales declined 10% to $770 million. Annuity revenue from contracted services, consumable supplies, and financing services fell 7% to $3.88 billion. Analysts expect Xerox's revenue to continue fading by the single digits over the next few quarters.
Yet Xerox's numbers are better than those of HP Inc, which posted a 12% annual revenue decline last quarter as sales of printers and desktops fell by double digits. HPE fared better than both Xerox and HP, with a more moderate 3% sales decline, but its sales were propped up by its acquisition of networking firm Aruba Networks.
Xerox's adjusted net income fell 6.7% to $333 million, but its adjusted EPS rose one cent to $0.32 per share (thanks to buybacks) and beat estimates by four cents. Gross and operating margins both declined. Analysts expect Xerox's annual earnings to improve just 3% over the next five years, which gives it a 5-year PEG ratio of 3.4. HP is expected to remain unprofitable during that period, which gives it a negative PEG ratio. HPE is expected to post 2.5% annual earnings growth, which gives it a PEG ratio of 3.7. Therefore, Xerox's shares don't look cheap, but they look cheaper than HP's or HPE's relative to its earnings growth potential.
Margins and dividendsXerox plans to cut costs over the next three years to produce $2.4 billion in savings across both companies. $700 million of that total could be realized this year, depending on when the companies officially split. Xerox claims that less than 2% of the workforce will be affected by the split, although its total headcount will continue shrinking, as it has in previous years.
On its own, the document technology company is expected to generate annual revenue of around $11 billion, while the business process outsourcing one will generate about $7 billion. Despite the notion that printers and copiers have become a low-margin business, the document tech business finished last quarter with an operating margin of 11.8%, while the outsourcing services business had a margin of 9.4%. By comparison, HP Inc finished last quarter witha GAAP operating margin of 8% from continuing operations, while HPE finished the quarter witha 3% operating margin.
Both HP and Xerox have long records of raising their dividends, and the four smaller companies will continue that tradition. HP and HPE respectively pay forward annual dividend yields of 4% and 1.3%, while Xerox currently pays a yield of 2.8%. Since Xerox is splitting its hardware and services businesses in a similar way, the document tech business will likely retain a higher dividend, while the outsourcing services one will pay a lower one.
The verdict: Xerox wins, but waiting would be wiseXerox isn't a great growth stock, but it has decent earnings growth potential and a solid dividend.Xerox faces many of the same macro headwinds as HP and HPE, but its lower (albeit not negative) 5-year PEG ratio makes it a slightly more attractive investment than both stocks.
However, cautious investors who don't want to own both Xerox companies can wait for the split to conclude before deciding which stock is a better buy. When that happens, I'll come back and compare HP to the document and services half and HPE to the business outsourcing half for clearer apples-to-apples comparisons.
The article Better Buy: HP Inc, Hewlett Packard Enterprise, or Xerox Corp? originally appeared on Fool.com.
Leo Sun has no position in any stocks mentioned. The Motley Fool has no position in any of the stocks mentioned. Try any of our Foolish newsletter services free for 30 days. We Fools may not all hold the same opinions, but we all believe that considering a diverse range of insights makes us better investors. The Motley Fool has a disclosure policy.
Copyright 1995 - 2016 The Motley Fool, LLC. All rights reserved. The Motley Fool has a disclosure policy.