Better Buy: HCP, Inc. vs. Welltower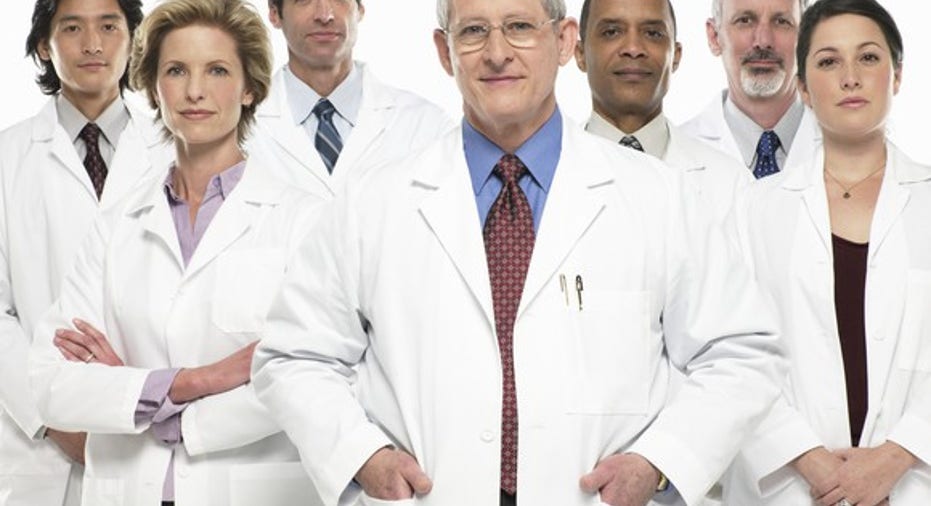 On the surface, giant healthcare REITs HCP, and Welltower appear to be nearly identical investments. They invest in similar property types, utilize similar investment strategies, and partner with some of the most well-known facility operators in the business. In fact, I've compared these two REITs several times before.
HCP has had an "interesting" 2016 so far, and recently announced the spin-off of some of its assets. Further, Welltower is trading near its 52-week high after a solid first quarter. So, it's a good time to revisit this comparison to determine which is the better healthcare REIT to buy now.
About these REITs
These REITs look rather similar on paper. Both emphasize senior housing properties, and also have medical office buildings and long-term/post-acute care properties in their portfolios. They are similar in size -- Welltower has nearly 1,500 properties and HCP has around 1,200.
There are a few slight differences in composition -- most notably, HCP has a substantial amount of life sciences properties in its portfolio, while Welltower has a significantly greater concentration of senior housing.
In addition, both companies employ a similar investment strategy of acquiring high-quality properties in desirable areas, and both rely on established partnerships with major operators such as Brookdale Senior Living and Sunrise Senior Living.
What's new?
The major news item is HCP's proposed spinoff of its HCR ManorCare portfolio of more than 320 post-acute and skilled nursing properties into a separate, newly created REIT. The general idea is that the "core" portfolio of senior housing, life science, and medical office properties is a more stable collection of private-pay assets, and would best be maximized as a stand-alone REIT. After all, increased quality and stability can lead to better access to financing, as well as lower interest rates.
HCP's portfolio before and after the spinoff. Source: HCP company presentation
On the other side, the company believes the HCR ManorCare portfolio does have strong potential, but its near-term future is likely to be somewhat volatile. As a stand-along entity, the company can use certain value-maximizing strategies that are unavailable or impractical while a part of HCP.
Aside from that, both companies posted solid first-quarter results, which seems to have calmed investors reservations about investing in the sector after poor fourth-quarter results by HCP and several of both companies' operating partners. In fact, Welltower is trading just below its 52-week high as I write this.
Dividends and growth
Both companies pay impressive dividends, with an edge for HCP (6.7% vs. 4.8%). However, there is some uncertainty surrounding the effects of the spinoff on HCP's dividend. According to HCP's management, each REIT will be responsible for its own dividend policy after the spin-off, and while I don't expect the overall dividend yield to change much, there's no way to know for sure just yet.
However, both of these REITs pride themselves on their solid dividend histories. Welltower has increased its payout steadily (but not every single year) throughout its 45-year history, and HCP has a streak of 31 consecutive years of increases. The company is a member of the S&P 500 High Yield Dividend Aristocrats index, and I have a feeling management would like to keep it that way.
Although Welltower's dividend growth record isn't perfect, it's pretty impressive. Source: Welltower company presentation
Both REITs have delivered similar long-term performance. Over the past 30 years, Welltower has averaged a 13.8% annual total return, just ahead of HCP's 13.5%. To put this in perspective, a $10,000 investment in Welltower or HCP 30 years ago would have ballooned to $478,000 or $451,000, respectively. So, it's fair to say that both companies have a long-established track record of market-beating performance.
ValuationSince the last time I compared these two companies in March, a few things have happened that affected their valuation. First, both stocks' share prices have risen significantly, on strong results and HCP's spinoff news. Additionally, HCP raised its 2016 guidance thanks to strong occupancy and investment activity. With those things in mind, let's take a look at how HCP and Welltower stack up side by side.
As usual, we use funds from operations, or FFO, as the best way to assess REIT profitability. Specifically, we'll use adjusted, or normalized, FFO figures, as they give the best company-specific information about the profits available to pay dividends.
| Company | Share price | 2016 FFO guidance | Forward P/FFO (midpoint of guidance) |
| --- | --- | --- | --- |
| HCP | $34.20 | $2.76-$2.82 | 12.3 |
| Welltower | $71.87 | $4.50-$4.60 | 15.8 |
Data source: Welltower press releaseand HCP press release
So, while neither REIT is "expensive" by any means, HCP is the cheaper stock by a wide margin. However, there are a few things to keep in mind. Welltower, at least lately, has been the more predictable and stable company in terms of profitability and growth. In fact, HCP's FFO is actually expected to decline by 12% in 2016, and that's after the increased guidance.
Also, while the spinoff is definitely a step in the right direction, there is still much more uncertainty surrounding HCP's future. Investors are willing to pay a premium for stability and growth, and that certainly appears to be the case now.
Which would I buy now?
To be perfectly clear, I own both of these REITs in my retirement portfolio and plan to continue to do so for decades. I think either of these stocks would make a great addition to a long-term investor's portfolio right now.
Having said that, if I were to add to one of my positions in these stocks right now, it would have to be HCP. I believe the spinoff creates some interesting possibilities to unlock value, and that the market isn't appreciating just how smart of a move this is. In fact, after a big initial pop in the share price, HCP is now trading right where it was before the announcement was even made.
It may take some time for the newly created REIT and remaining HCP assets to figure out how to maximize shareholder value, but I'm confident that the long-term results will be worth the short-term uncertainty. Plus, you'll get a big 6.7% dividend yield in the meantime.
The article Better Buy: HCP, Inc. vs. Welltower originally appeared on Fool.com.
Matthew Frankel owns shares of Health Care Property Investors and Welltower. The Motley Fool recommends Welltower. Try any of our Foolish newsletter services free for 30 days. We Fools may not all hold the same opinions, but we all believe that considering a diverse range of insights makes us better investors. The Motley Fool has a disclosure policy.
Copyright 1995 - 2016 The Motley Fool, LLC. All rights reserved. The Motley Fool has a disclosure policy.