Better Buy: Hasbro, Inc. vs. Mattel, Inc.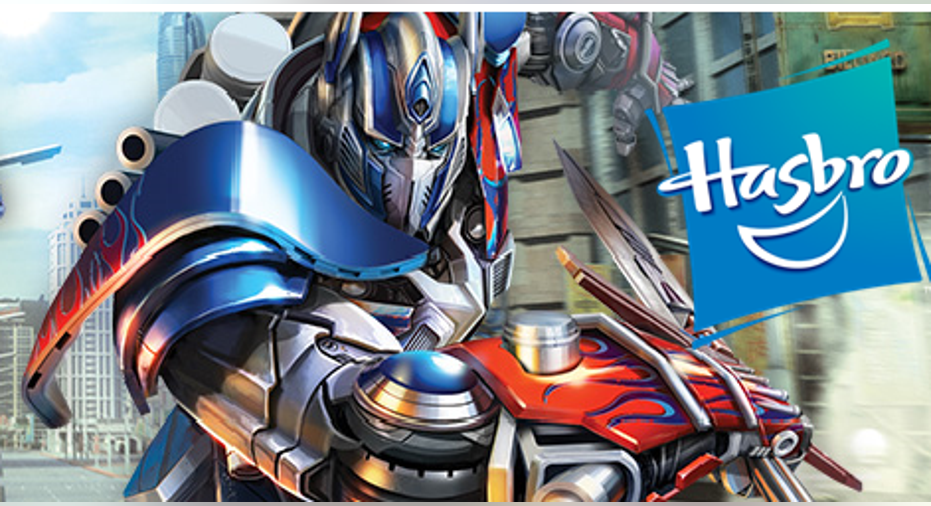 IMAGE: HASBRO.
A huge brand name can lead to strong returns for investors over the long term. Hasbro and Mattel are two such stocks that have iconic brand-name toys. Hasbro makes Monopoly and Play-Doh,and Mattel makes Barbie and Hot Wheels.Smart investors will want to know, though, which toy-maker is the better investment.
Let's compare both using a number of metrics to see which one is the better pick.
ValuationA look at the performance of Hasbro and Mattel's stock over the past 12 months shows a huge difference. Hasbro has performed great, with a 22% increase over the time period, while Mattel has turned in a gain of 6%.The reason for the difference is that revenues for Mattel have shrunk by almost 6% over the past 12 monthsand its trailing earnings have decreased by over 20% compared with the same period last year. Hasbro, on the other hand, has grown its trailing revenues by almost 6%, and its trailing earnings have increased by over 16% from the same period last year. The woes at Mattel have stemmed in part from declining Barbie sales,while Hasbro has been boosted by the sales of its Marvel, Star Wars, and Disney Princess toys.
Despite the recent run-up, Hasbro still looks like a more attractive on a valuation basis, currently trading at 23 times trailing earnings while Mattel is at an earnings multiple of 30.
Looking forward, Hasbro's stock is trading at a forward earnings multiple of nearly 20, while Mattel's stock is trading at 17 for the same measure.The reason for this reversal is that investors hold higher expectations for Mattel's earnings for the rest of the year. Neither stock is a bargain right now, but Hasbro is the winner based on the trailing multiple and forward multiple that is fairly similar.
DividendsA look at dividends shows that Mattel has a big advantage over Hasbro. Mattel has a current dividend yield of 4.7%,which is significantly bigger than Hasbro's yield of 2.3%.Much of Mattel's high yield can be explained by recent poor revenue and earnings results, which has led to a stock price that's down greatly from its three-year highs.The smart investor will ask, though, whether this payout level is sustainable. For Mattel, it may not be. The company most recently paid out 140%of its earnings in dividends and didn't increase its dividend this year.Hasbro, on the other hand, has a payout ratio of about 50%,and it recently increased its dividend by almost 11%.
Finally, Hasbro has been paying dividends for over 39 years now, compared with about 25 for Mattel.These track records are both lengthy, but Hasbro is the clear winner when it comes to the length of its payout history and dividends overall.
GrowthHasbro recently reported first-quarter revenue growth of 16%and earnings growth of 83%.Revenue growth was strong across the board, as most of Hasbro's major segments and product categories had year-over-year growth.As a matter of fact, the company's product categories all grew by double digits, except for games, which dropped by a mere 2%.Much of this growth can be explained by the success of the company's Nerf and Play-Doh products, along with the continued demand for Star Wars: The Force Awakens toys.Hasbro has also benefited from its licensing deals with Disney to make Frozen and Disney Princess fashion products and dolls.
Looking forward, Hasbro will be making toys for the new Marvel movie Captain America: Civil War, which opens this summer, and the new Star Wars movie, which opens this December.
Mattel, on the other hand, recently reported first-quarter results that were not good. Revenues were down 6% compared with last year,and the company turned in a loss of $0.21 per share.A look at the company's sales by brands shows that its largest segment, girls and boys, was down by 13% compared with last year.
Part of Mattel's results can be explained by the strong dollar. Once that's taken out, Mattel's first-quarter sales were down only 1% compared with last year.However, the company is also facing a several-year trend of declining Barbie Doll sales. The company is also suffering from the loss of its contract to make Disney Princess products. This line represented $455 million of Mattel's 2015 sales.
Looking forward, Mattel management points to virtual reality efforts as a path to growth. In its 2015 annual report, Management also talks about its "reinvigorated" relationship with Warner Bros. to produce a line of DC Superhero Girls toys this year.
In the final analysis, Hasbro is the clear winner. The company offers more value, a sustainable dividend, and cutting-edge growth prospects. Mattel, on the other hand, is dealing with the loss of a key licensing agreement and declining sales of its iconic Barbie dolls. In the battle between toy giants, Hasbro wins.
The article Better Buy: Hasbro, Inc. vs. Mattel, Inc. originally appeared on Fool.com.
Adam Brownlee has no position in any stocks mentioned. The Motley Fool owns shares of and recommends Hasbro and Walt Disney. Try any of our Foolish newsletter services free for 30 days. We Fools may not all hold the same opinions, but we all believe that considering a diverse range of insights makes us better investors. The Motley Fool has a disclosure policy.
Copyright 1995 - 2016 The Motley Fool, LLC. All rights reserved. The Motley Fool has a disclosure policy.