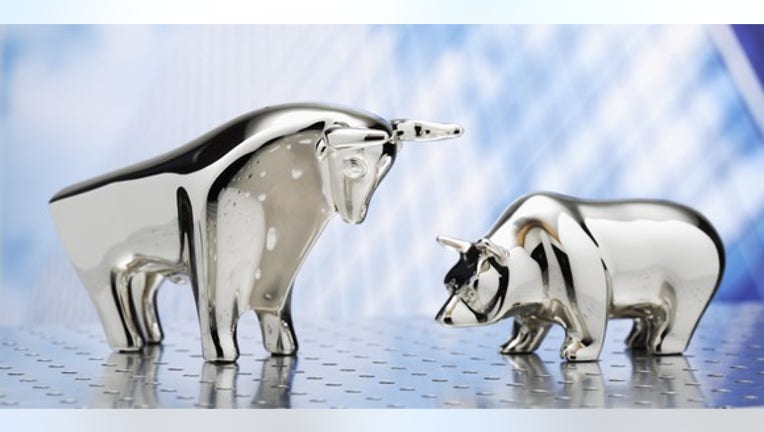 Fitbit (NYSE: FIT) and GoPro (NASDAQ: GPRO) sell very different products, but both companies are now frequently mentioned togetherdue to some big similarities. Both companies initially rode high on surging demand for their hardware devices, but sales of Fitbit's fitness trackers and GoPro's action cameras peaked after they saturated their initial niche markets.
Rivals then flooded those markets with cheaper fitness trackers and action cameras. Fitbit and GoPro responded by launching new devices, expanding their software ecosystems, and spending more on marketing -- but those moves all weighed down their margins as sales growth slowed.
Image source: Getty Images.
Those challenges caused Fitbit to fall roughly 70% below its IPO price, while GoPro trades at a 60% discount. But is either stock worth buying at these bargain bin prices? Let's examine their growth and valuations to find out.
How fast are Fitbit and GoPro growing?
Fitbit's revenue rose 17% to$2.17 billion in 2016, compared to 149% growth in 2015. Analysts expect Fitbit's revenue to drop 27% this year on waning demand for its wearable devices.
Four devices -- the Charge 2, Alta, Blaze, and Flex 2 -- generated 96% of the company's revenues in the final quarter of 2016.The first three devices are all higher-end devices, which now face tough competition from GPS-enabled smartwatches from Garmin (NASDAQ: GRMN), Android Wear devices, and the Apple Watch.
Those three competitors all offer app stores for developers and users, but Fitbit onlyrecently expanded into the app ecosystem market with its acquisition of Pebble's assets. That purchase -- which complements its recent acquisitions of payments platform Coin and high-end smartwatch maker Vector -- could also help Fitbit launch a full-featured smartwatch later this year.
Image source: GoPro.
GoPro's revenue declined 27% to$1.19 billion in 2016, compared to 16% growth in 2015. But analysts are anticipating a 12% rebound this year, thanks to new products like the Hero 5 cameras, Karma drone, Karma Grip handheld stabilizer, and upcoming Fusion 360-degree stand-alone camera. A new "trade-up" plan, which allows users to trade in older GoPros for discounts on the current-gen Hero 5 and Session, could further boost sales within its core market.
GoPro's core action camera market remains tough due to cheaper cameras from rivals like Yi Technology, and more feature-rich devices from companies like Garmin and TomTom. But instead of expanding inorganically like Fitbit, GoPro has been slimming down by discontinuing lower-end devices, laying off employees, and shuttering non-core businesses like media and entertainment. It's also been expanding its software ecosystem with mobile apps and a new cloud backup platform called GoPro Plus. These moves might refine GoPro's focus and lock in its older users.
How profitable are Fitbit and GoPro?
Fitbit and GoPro are both currently unprofitable, due to the aforementioned investments in growing or pivoting their businesses. Fitbit posted a non-GAAP loss of $0.12 per share in 2016, compared to a profit of $1.07 in 2015. Wall Street expects that decline to continue with a loss of $0.35 per share this year, followed bya narrower loss of $0.17 per share in 2018.
The Fitbit Blaze. Image source: Fitbit.
GoPro posted a non-GAAP loss of $1.44 per share in 2016, compared to a profit of $0.76 in 2015. But analysts expect thatloss to narrow to just $0.15 this year thanks to the company's warming sales growth and downsizing efforts. If all goes well, GoPro is expected to return to non-GAAP profitability by fiscal 2018.
However, margin contraction remains a major concern for both companies. Fitbit's non-GAAP gross margin contracted from 48.5% in 2015 to 39% in 2016. GoPro's non-GAAP gross margin dipped more moderately, from 41.7% to 39.3%, during that period.
The valuations and verdict
Fitbit and GoPro are both fundamentally cheap relative to their sales growth. Fitbit trades at just 0.6 times sales, compared to its industry average of 2.8. GoPro's P/S ratio of 1.0 is also much lower than the industry average of 2.6. Yet these valuations are only meaningful if the companies can post consistent year-over-year sales growth in the future.
I'm not a fan of either stock right now. But if I had to choose one over the other, I'd say that GoPro's visible top line rebound, narrowing losses, and more focused business strategy make it a better turnaround play than Fitbit, which could dig itself deeper into a hole with scattergun investments.
10 stocks we like better than GoProWhen investing geniuses David and Tom Gardner have a stock tip, it can pay to listen. After all, the newsletter they have run for over a decade, Motley Fool Stock Advisor, has tripled the market.*
David and Tom just revealed what they believe are the 10 best stocks for investors to buy right now... and GoPro wasn't one of them! That's right -- they think these 10 stocks are even better buys.
Click here to learn about these picks!
*Stock Advisor returns as of May 1, 2017
Leo Sun has no position in any stocks mentioned. The Motley Fool owns shares of and recommends Apple, Fitbit, and GoPro. The Motley Fool has the following options: short January 2019 $12 calls on GoPro and long January 2019 $12 puts on GoPro. The Motley Fool has a disclosure policy.