Better Buy: CVS Health Corporation vs. Wal-Mart Stores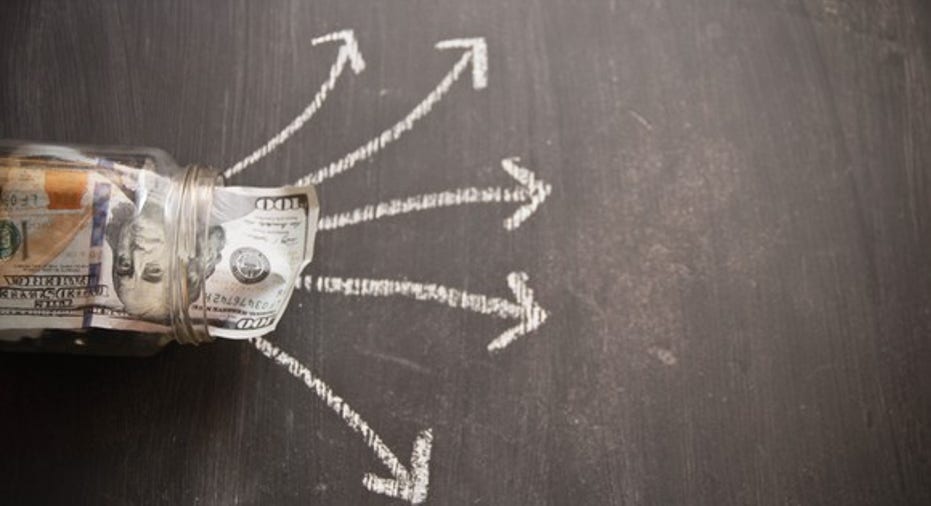 Retailing is a tough business. Building a lasting competitive advantage in the industry is extremely challenging, which is one reason so many retailers have gone belly-up.
Despite the industry dynamics, CVS Health (NYSE: CVS)andWal-Mart Stores (NYSE: WMT)are two retailers that have thrived over the long term.But given the ever-changing retail landscape, which of these two companies is more worthy of an investment today?
Image Source: Getty Images.
The case for Wal-Mart
It's a tough time to be in the big-box retailing business. More customers are choosing to shop online, which is making it difficult for stores to attract foot traffic. Meanwhile, dollar stores are also trying to nibble away at Wal-Mart's market share.
Wal-Mart is not taking the renewed sense of competition lightly. In fact, Wal-Mart has gotten quite serious about making its e-commerce presence known. Last year, the company shelled out $3.3 billion to buy Jet.com, a fast-growing e-commerce concept. More recently, it spent about $70 million to acquire ShoeBuy.com, a direct competitor to Amazon.com's Zappos.
So far, it looks as if the company's aggressive actions are paying off. Last quarter, Wal-Mart's e-commerce sales grew by 29%. That's a strong number, though given Wal-Mart's size it will probably take quite some time before e-commerce sales start to move the needle.
As for Wal-Mart's retail stores themselves, the company appears to be holding its own against the dollar stores. Same-store sales in the U.S. grew by 1.8% last quarter, driven primarily by foot-traffic gains. That's a decent result that shows that Wal-Mart's brand and perceived value have staying power.
Despite these positive signs, Wall Street isn't expecting the company's bottom line to grow by much. Over the next five years, analysts are projecting EPS growth of roughly 4%. That low number could be caused by concerns that margin will take a hit as wages for workers rise. It's also worth pointing out that Jet.com was an unprofitable business when Wal-Mart acquired it, so the division is also likely to be a headwind to profits.
While the profit growth isn't all that exciting, Wal-Mart does offer investors a 2.9% dividend yield. Those aren't terrible figures for a company that's trading for only 16 times trailing earnings.
The case for CVS Health
Most consumers know that CVS Health runs a retail pharmacy empire, but this industry giant is actually two big businesses in one.
On the retail side, CVS operates more than 9,700 locations in the U.S., Puerto Rico, and Brazil. This business took a significant leap forward last yearwhen management paid $1.9 billion to acquireTarget'spharmacies and clinics. This one move grew the company's footprint by more than 20% and provided the company with directaccessto millions of potential customers. That's helped revenue grow at a decent clip.
Beyond retail, CVS also operates the second largestpharmacy benefits managementbusiness in the United States. This business unit caters to providers of healthcare benefits -- think unions and governments. CVS earns a small fee from these in exchange for negotiating hefty discounts on pharmaceuticals directly from drug manufacturers. This is a win-win business model that accounts for the bulk of CVS's revenue.
Looking ahead, CVS Health has a number of initiatives in place that promise to drive growth. The list includes growing its MinuteClinic footprint, persuading Target customers to make the switch, and driving growth in its specialty pharmaceutical business. When adding cost-savings initiatives and share buybacks to the mix, Wall Street believes that CVS Health's bottom line will grow by more than 10% annually over the next five years. Plus, the company pays a respectable 2.5% dividend yield and is trading at only 16 times trailing earnings.
The better buy
While Wal-Mart offers investors a slightly higher dividend yield at the moment, I think CVS Health is the smarter bet. The company offers investors much better growth prospects for a comparable valuation. It also doesn't help Wal-Mart's case to see that Warren Buffett has been dumpinghis big position in the company recently.
If you're after a battle-tested retailer that offers income and growth, I think that CVS Health is a terrific choice.
10 stocks we like better than CVS HealthWhen investing geniuses David and Tom Gardner have a stock tip, it can pay to listen. After all, the newsletter they have run for over a decade, Motley Fool Stock Advisor, has tripled the market.*
David and Tom just revealed what they believe are the 10 best stocks for investors to buy right now and CVS Health wasn't one of them! That's right -- they think these 10 stocks are even better buys.
Click here to learn about these picks!
*Stock Advisor returns as of February 6, 2017
Brian Feroldi owns shares of Amazon. The Motley Fool owns shares of and recommends Amazon. The Motley Fool recommends CVS Health. The Motley Fool has a disclosure policy.