Better Buy: CVS Health Corporation vs. Express Scripts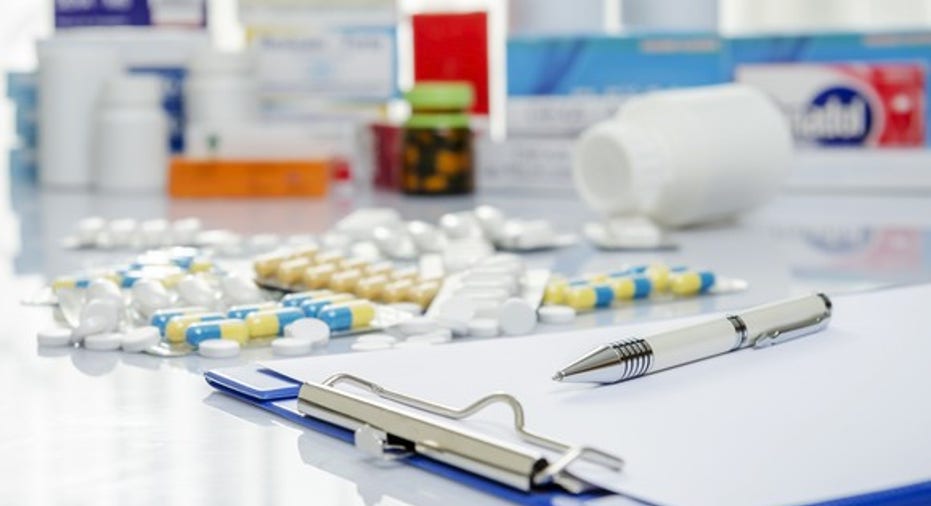 Neither of the two largest pharmacy benefits manager (PBM) stocks in the U.S. has enjoyed much success over the past 12 months. CVS Health Corporation's (NYSE: CVS) share price has fallen by a double-digit percentage, while Express Scripts (NASDAQ: ESRX) stock is up only slightly.
Both PBMs face continued challenges, but both also could have great long-term potential. Which stock is the better pick for investors right now? Here's how CVS Health and Express Scripts compare.
Image source: Getty Images.
The case for CVS Health
Perhaps the greatest advantage for CVS Health is the company's scope of operations. CVS isn't just one of the biggest PBMs in the country, it's also one of the largest pharmacy retailers. And CVS Health's Omnicare business claims one of the largest market shares in providing pharmacy services to long-term and post-acute care (LTPAC) organizations.
The company's pharmacy services segment, which includes the Caremark PBM, is CVS Health's biggest revenue generator. Pharmacy services sales totaled just under $120 billion in 2016. It's also CVS Health's fastest-growing business unit, with revenue increasing 19.5% year over year.
However, the retail/long-term care (LTC) segment is still where the highest profits are made. The segment generated $81.1 billion in revenue last year. Nearly $7.3 billion of that amount was operating profit, higher than the $4.7 billion in operating profit made by pharmacy services on significantly higher revenue.
CVS Health received bad news in the second half of 2016. Rival Walgreens Boots Alliance took away two major contracts, one with Prime Therapeutics and another with Tricare. As a result, CVS was forced to cut its full-year 2016 outlook and provide guidance for 2017 that was less than Wall Street expected.
Despite these headwinds, CVS Health still projects annual earnings-per-share growth of 10% over the long run. It should be noted, however, that half of that rate will stem from planned share buybacks. On top of this growth, the company remains committed to returning earnings to shareholders in the form of dividends. CVS Health's dividend yield currently stands at 2.62%.
The case for Express Scripts
Express Scripts doesn't have the breadth of CVS Health's retail and LTC operations. Neither does the company pay out a dividend. So what's the investing argument for Express Scripts?
The company is 100% focused on providing PBM services to customers. That laser focus can be appealing to many organizations that simply want their prescription drug costs controlled. Express Scripts is the largest stand-alone PBM in the U.S. and brings economies of scale and considerable expertise to achieving that goal.
It seems fair to say that Express Scripts has done a pretty good job of controlling prescription drug costs. In 2016, the PBM held the average drug spending increase for its customers down to 3.8%, more than a quarter below the level from the prior year.
Express Scripts appears to be on track to record year-over-year earnings growth between 22% and 27% for 2016. However, that growth rate will likely drop to somewhere between 7% and 10% in 2017 as more of the Coventry Health Care business rolls off. Aetna acquired Coventry in 2013 and uses CVS Health as its PBM.
Wall Street projects that Express Scripts will grow annual earnings by more than 13% over the next five years. That doesn't seem unrealistic, especially considering that the company grew its earnings by 15% annually during the last five years.
Better buy
I like the prospects for PBMs in general. And despite CVS Health's recent woes, I think the outlook for its retail business remains positive overall. I also like Express Scripts' prospects. So which is the better buy?
The decision came down primarily to valuation. Express Scripts trades at only 10 times forward earnings, while CVS Health trades at more than 13 times forward earnings. When growth potential is factored in, that gives Express Scripts an even bigger edge. I predict both of these stocks will be winners for investors over the long run. If I could only pick one, though, it would be Express Scripts.
10 stocks we like better than Express ScriptsWhen investing geniuses David and Tom Gardner have a stock tip, it can pay to listen. After all, the newsletter they have run for over a decade, Motley Fool Stock Advisor, has tripled the market.*
David and Tom just revealed what they believe are the 10 best stocks for investors to buy right now... and Express Scripts wasn't one of them! That's right -- they think these 10 stocks are even better buys.
Click here to learn about these picks!
*Stock Advisor returns as of February 6, 2017
Keith Speights owns shares of Express Scripts. The Motley Fool owns shares of Express Scripts. The Motley Fool recommends CVS Health. The Motley Fool has a disclosure policy.