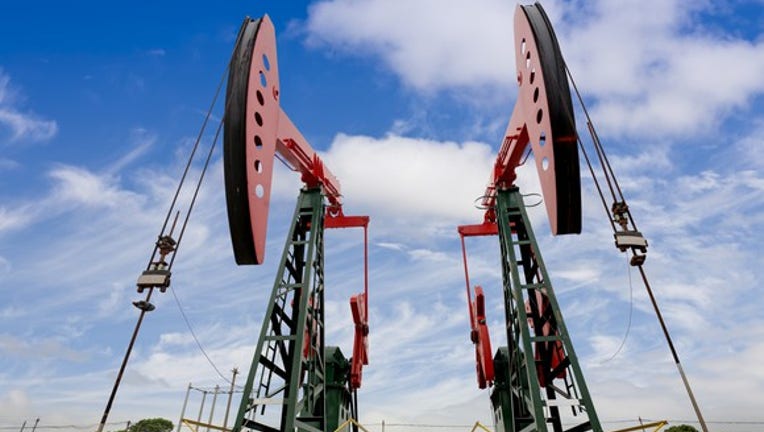 Oil-field services companies have been walloped in recent years as American oil and gas companies significantly pulled back on investments, resulting in a big drop in drilling activity. But with crude oil prices on the mend, investors may be looking at the sector with an opportunistic twinkle in their eye.
Two beaten-down stocks to consider are reservoir specialist Core Laboratories (NYSE: CLB) and the more diverse Forum Energy Technologies (NYSE: FET). While both companies reported fourth-quarter 2016 revenue of $150 million and full-year revenue of about $590 million, the former trades at a valuation of $4.9 billion, while the latter sits at a relatively tame $1.9 billion market cap. What's the reason for the discrepancy -- and which stock is the better buy?
Image source: Getty Images.
Going head-to-head
Investors can lump both companies together as oil-field services stocks and call it a day, but digging into the details reveals several key differences. Core Laboratories is a leading provider and developer of reservoir services, which focus heavily on data collection, diagnostics, and simulation of well structure and composition. As its name implies, the company specializes in conducting laboratory experiments aimed at providing a complete understanding of real-world assets so that field work results in optimal production rates for each individual well. While a highly specialized niche, it has been incredibly valuable during the recent American shale energy boom.
Likewise, operations and the stock price have been hurt by a severe reduction in drilling activity since late 2014.
CLB Total Return Price data by YCharts.
Forum Energy Technologies is a relatively new company by comparison, having been formed by merging five separate companies together in 2010. That resulted in a diverse, but more traditional, oil-field services company. It offers a variety of services and products -- from tubing to valves to consumables -- to customers through three segments: drilling and subsea, completions, and production and infrastructure.
As noted above, both companies reported similar top lines in 2016, but there were some notable differences in the lines below. Consider a selection of important financial metrics from each of their full-year results:
Data source: Core Laboratories and Forum Energy Technologies.
The table above demonstrates the differences between the two companies and their respective operations. Core Laboratories has suffered from falling revenue and income in recent years, but the company's specialized services revenue (68% of which is derived from the laboratory-intensive reservoir description segment) is inherently higher margin. In fact, all three of the company's segments were profitable last year. High-margin operations enable strong operating cash flows in just about any market, while allowing the stock to pay a dividend yielding nearly 2%.
By contrast, the more traditional operations of Forum Energy Technologies are much more dependent on the selling prices of its oil-field products, which can vary due to a number of factors ranging from market conditions to endless competition. Only one of its segments achieved profitable operations last year -- and only barely, reporting operating income of just $0.7 million for the entire year. It has only managed to achieve cash flow positive operations thanks to depreciation and other changes in working capital.
To be fair, both companies should see operations recover if drilling activity escapes its multiyear rut. But even then, Core Laboratories is capable of generating significantly more income from each dollar of revenue. Consider how both companies fared during their record-setting 2014 campaigns:
Data source: Google Finance.
Despite generating 38% less revenue than Forum Energy Technologies in 2014, Core Laboratories bested the challenger in operating income and operating cash flow. Nothing has changed to erode the margin advantage in this head-to-head matchup, which makes the stocks' head-to-head performance in the last three years a bit curious: Core Laboratories has actuallyperformed worse than its challenger.
CLB Total Return Price data by YCharts.
That makes this decision pretty easy.
The winner is...
The better stock to buy in this matchup is Core Laboratories. It's better positioned to return value to investors when oil and gas drilling activities resume for the simple reason that it wields a higher-margin business than Forum Energy Technologies in both good times and bad. Better yet, it has a great history of returning value to shareholders over the long term, including a dividend yielding 2%. What more could investors want?
10 stocks we like better than Core LaboratoriesWhen investing geniuses David and Tom Gardner have a stock tip, it can pay to listen. After all, the newsletter they have run for over a decade, Motley Fool Stock Advisor, has tripled the market.*
David and Tom just revealed what they believe are the 10 best stocks for investors to buy right now... and Core Laboratories wasn't one of them! That's right -- they think these 10 stocks are even better buys.
Click here to learn about these picks!
*Stock Advisor returns as of February 6, 2017
Maxx Chatsko has no position in any stocks mentioned. The Motley Fool owns shares of and recommends Core Laboratories. The Motley Fool has a disclosure policy.