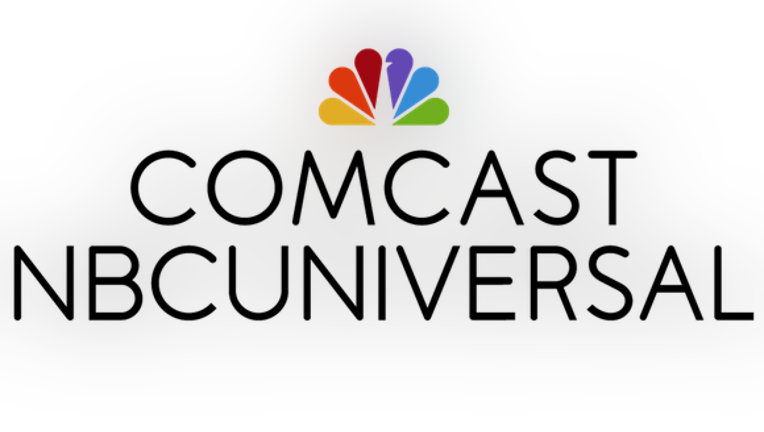 It hardly seems fair. At first glance, this might appear to be a matchup of cable TV providers -- and to a certain extent that may be true. DISH Network Corporation (NASDAQ: DISH) provides pay-TV, broadband services, and a streaming service to subscribers by way of a satellite antenna. Comcast Corporation (NASDAQ: CMCSA) offers the same services by way of a cable. It would seem to be a straight-up comparison of peers.
Look a little further, however, and you'll see that Comcast is far more than its namesake cable business. The company owns NBC television networks, Universal Pictures, Universal Studios theme parks, DreamWorks Animation, movie-ticket purveyor Fandango, and a plethora of cable channels including MSNBC, Syfy, USA Network, and Bravo.
While it hardly seems like a fair matchup, which company would provide investors the better opportunity to buy now?
Which of these cable providers is the best buy right now? Image source: Getty images.
Current results and growth prospects
In its most recent quarter, Comcast reported revenue of $20.5 billion, an 8.9% year-over-year increase. Net income came in at $2.6 billion, up 20% over the prior-year period, and the company gained 297,000 customers to 28.9 million, a 10% increase, while revenue per customer increased 2.6%. Video customers increased by 42,000, while high-speed internet customers grew by 429,000. Revenue from NBCUniversal increased 15% year over year and remains tops among the coveted 18- to 49-year-old demographic. Revenue from theme parks grew by 9%, and filmed entertainment, juiced by strong box office, grew 43% over the prior-year period.
In the same quarter, DISH reported revenue of $3.68 billion, a 3.9% decrease from the prior-year quarter, and net income for the period was $376 million, down 6%. The company lost 143,000 subscribers to end the quarter with 13.5 million, a 3% loss over the prior-year quarter, and also lost 25,000 broadband customers, bringing the total to 555,000. Average revenue per user fell just under 2% to $86.55.
DISH doesn't possess the variety of businesses Comcast has, so it relies solely on its pay-TV and broadband customers. The one bright spot is Sling TV, but even that hasn't helped stem the outflow of customers. Some of those subscriber losses can be attributed to the six-week standoff between DISH and Hearst that resulted in a blackout of the broadcaster's local stations on DISH's network, affecting 26 of the company's markets. Comcast's customer gains contrast with DISH's subscriber loses.
Also, as much as you hear that cord-cutting isn't a thing, the pay-TV industry saw its largest drop in history during the first quarter of 2017. The diversity of Comcast's business operations, which includes feature films, theme parks, and TV networks will help insulate it from the decline in pay-TV subscribers. DISH simply doesn't have that luxury.
Comcast has a diversity of businesses to offset its slowing pay-TV business. Image source: Comcast.
Comcast's pay-TV and high-speed internet packages continue to fuel growth, as do its theme parks and TV and film segments. Nearly every segment contributed, though pay-TV additions were anemic. The overall strength and breadth of its business is vast, and Comcast is leveraging it to compensate for the slowing of pay-TV subscribers.
For current results and future prospects, Comcast is the clear winner.
Stock performance and valuation
Both companies have strongly outpaced the broader market over the past 12 months. Since this time last year, Comcast is up 31%, while DISH has outpaced its gargantuan competitor with a 37% return.
Based on earnings for the past four quarters, Comcast currently trades at 21.46 times trailing earnings, nearly identical to DISH's multiple of 21.24.
Looking forward, investors are expecting more from DISH as the result of its greater stock-price returns. DISH's forward multiple is 23, a bit higher than Comcast's 20, giving the larger company a significant advantage.
DISH stock has produced stronger gains, while Comcast provides a better valuation, resulting in a tie.
DISH's Sling is a bright spot in its subscriber numbers. Image source: DISH/SlingTV.
Dividends and share repurchases
Comcast recently increased its dividend by 15%, which currently yields 1.60%. DISH doesn't pay a dividend.
At the end of 2016, Comcast increased its repurchase authorization to $12 billion and announced that it expected to buy back $5 billion in shares during 2017.
Over the past year, Comcast has decreased its share count by just over 1%. During the same period, DISH has seen its shares outstanding increase by nearly 11%. Comcast has been buying back shares for some time, having reduced its share count by 8% over the past three years.
By both these measures, Comcast is the clear winner.
Final tally
Comcast emerged victorious and trounced its smaller rival. The diversity of its business, its future prospects, its current valuation, and its capital return policies all went in Comcast's favor.
10 stocks we like better than DISH NetworkWhen investing geniuses David and Tom Gardner have a stock tip, it can pay to listen. After all, the newsletter they have run for over a decade, Motley Fool Stock Advisor, has tripled the market.*
David and Tom just revealed what they believe are the 10 best stocks for investors to buy right now... and DISH Network wasn't one of them! That's right -- they think these 10 stocks are even better buys.
Click here to learn about these picks!
*Stock Advisor returns as of May 1, 2017
Danny Vena has no position in any stocks mentioned. The Motley Fool has no position in any of the stocks mentioned. The Motley Fool has a disclosure policy.