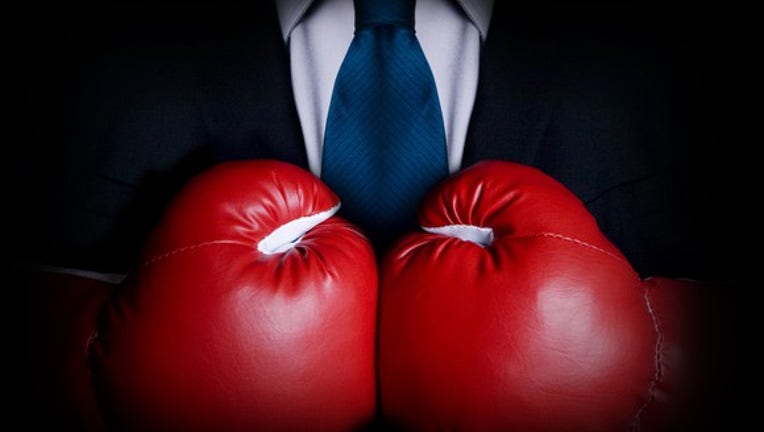 Investors looking to get in on the action created from rebounding crude oil prices have no shortage of options. One strategy for playing the rebound is to focus on transportation fuels, which, you may have noticed, have been creeping up in price in many parts of the country.
Clean Energy Fuels(NASDAQ: CLNE)makes for an interesting consideration, especially after slashing costs while continuing to grow sales volumes in recent years. Higher selling prices could lead to a windfall for the company's patient investors. Conversely, there are more traditional downstream energy companies that are still trading below valuations from before the crash in crude oil prices in 2014.Delek US Holdings(NYSE: DK)has diverse operations in refining, retail and wholesale fuel distribution, and even renewable fuels and asphalt manufacturing.
It's a fun matchup, but if you could only buy one stock, which would be the better buy?
Image source: Getty Images.
Going head-to-head
The potential opportunity presented by Clean Energy Fuels is easy to imagine. The United States has hundreds of years of natural gas reserves and a sizable network of pipelines capable of transporting it across the country. The company wants to leverage those advantages to create a vast market for natural gas transportation fuels. It hasn't been easy, as investors are well aware, but Clear Energy Fuels is making progress. Sales have grown from 214 million gallons in 2013 to 308 million gallons in 2015 -- a number that should grow again in 2016. It also owns 550 public and private refueling stations.
Of particular interest to investors is the company's renewable fuel brand Redeem, which is made from methane captured from landfills and other biomass sources. In addition to creating value from tax credits incentivizing renewable fuel manufacturing, the brand has played a significant role in driving overall volume growth for Clean Energy Fuels. Transportation fuel sales of Redeem grew 148% from 2014 to 2015, representing 69% of overall volume growth. It's the company's not-so-secret weapon for long-term value creation.
Delek US Holdings has made moves aimed at creating shareholder value, too, on top of a dividend that yields 2.6%. It has invested heavily in refining operations with a capacity of 155,000 barrels per day. It owns a majority interest in Delek Logistics Partners (NYSE: DKL), a tax-advantaged master limited partnership in which it can drop down assets to boost its own cash flow. And although it offloaded its former retail holdings last August for $535 million, the company followed by agreeing to acquire the remainder ofAlon USA Energyit doesn't already own-- regaining a foothold in retail fuel sales. The retail holdings make Delek US Holdings the largest licensee of 7Eleven stores.
In other words, Delek US Holdings is a well-balanced, diversified downstream company. While the stock collapsed in the first half of 2016, the two transactions noted above ignited a strong rebound. Clean Energy Fuels stock hasn't been quite so lucky.
CLNE Total Return Pricedata byYCharts.
Unfortunately, the biggest obstacle to Clean Energy Fuels creating shareholder value has been itself, or more specifically,hefty amounts of share dilution. If management could stop offering shares, then investors might be able to realize the advantages of its now-positive operating cash flow.
That's not the only dig on the company for this matchup. Consider a selection of important current financial metrics (or from the most recent quarter for balance sheet items).
Data source: Yahoo! Finance and Google Finance.
Delek US Holdings owns an advantage in three of the four metrics above. And before investors think that Clean Energy Fuels has a better history of revenue growth (it does), Mr. Market appears pretty optimistic about the challenger's future after its recent transactions. Simply put, it's better positioned to grow and deliver value to shareholders as crude oil prices increase.
The winner is...
The better stock to buy in this matchup is Delek US Holdings. It wields a diverse portfolio of operations, owns a cleaner balance sheet better able to take advantage of market opportunities, and pays a comfortable dividend yielding 2.6% to boot. Then again, Clean Energy Fuels doesn't present a very strong challenge, which is something to keep in mind. The natural gas transportation fuels pioneer couldbe an intriguing investment given its improving operating cash flow and growth potential, but a history of incinerating shareholder value with an endless stream of share dilution makes it difficult to have much faith in the stock or its management team.
10 stocks we like better than Clean Energy FuelsWhen investing geniuses David and Tom Gardner have a stock tip, it can pay to listen. After all, the newsletter they have run for over a decade, Motley Fool Stock Advisor, has tripled the market.*
David and Tom just revealed what they believe are the 10 best stocks for investors to buy right now... and Clean Energy Fuels wasn't one of them! That's right -- they think these 10 stocks are even better buys.
Click here to learn about these picks!
*Stock Advisor returns as of February 6, 2017
Maxx Chatsko has no position in any stocks mentioned. The Motley Fool owns shares of and recommends Clean Energy Fuels. The Motley Fool has a disclosure policy.