Better Buy: Cisco Systems vs. IBM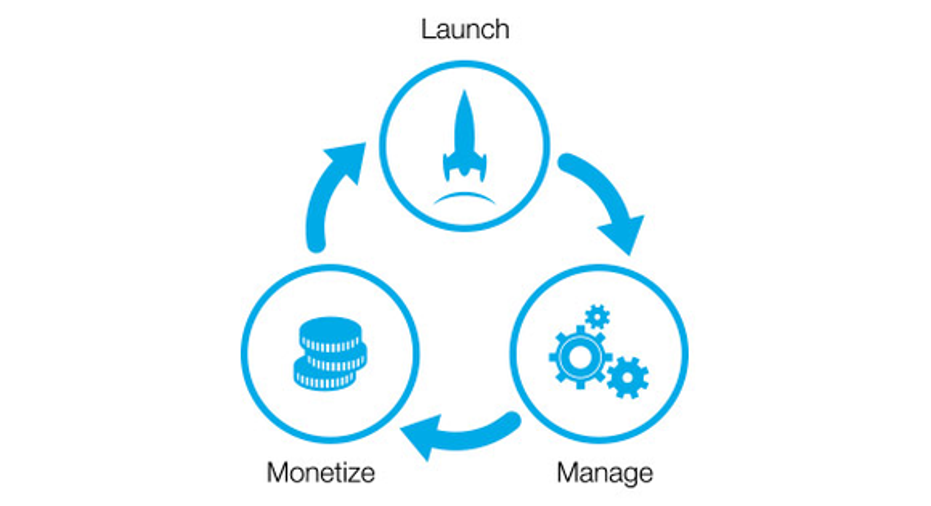 The question of which tech behemoth's stock is the better buy, Cisco's (NASDAQ: CSCO) or IBM's (NYSE: IBM), poses a nice dilemma. Both are transitioning away from traditional, enterprise-centric hardware and other outdated solutions, and are laser-focused on the Internet of Things (IoT), cloud, data centers, and technology that secures the growing amount of information collected in today's digital world.
That said, Cisco and IBM are taking different tacks to dominate their respective markets. At Cisco, an all-out push into the cloud, smart cities, and other IoT-related opportunities still entails selling its switches and routers, though CEO Chuck Robbins is focused on software and other solutions to drive a more stable, long-term recurring-revenue model.
IBM's fast-growing cloud and IoT units have it near the front of the pack in both areas, but its emphasis is less about its SoftLayer cloud-hosting platform and more about offering advanced cognitive-computing solutions so its clients can interpret and ultimately utilize all that data.
Image source: Cisco.
The case for Cisco
Investors were less than enthusiastic when Cisco announcedin August that it was laying off 5,500 employees, equal to 7% of its global workforce. But it's the right move, for a couple of reasons. As Cisco said when the news was shared, the decision to cut jobs allows it to "move with greater speed," a necessity in the early-stage markets it's focused on.
Secondly, Cisco said the expenses saved from its restructuring will be used to fund innovations," thoughwith cash and investments totaling nearly $71 billion on the balance sheet as of last quarter, funding research and development won't be a problem. Cisco's expense management is already taking hold as the company cut cost of sales by 8% in its fiscal 2017 firstquarter compared to the year-ago period.
Better still, Cisco's cost-saving efforts didn't prevent it from increasing total revenue by 1% last quarter after accounting for the divestiture of its SP Video business, to $12.4 billion. However, both its revenue gain and belt-tightening took a back seat to the recurring-revenue improvement. Consistent ongoing revenue is a key metric in how successful Cisco is in transforming its business, and last quarter was nothing short of spectacular.
Deferred revenue specific to Cisco's recurring and subscription salesclimbed to an impressive $3.8 billion, up a whopping 48% from a year ago. That's more recurring revenue than the entire unit reported in the quarter -- that figure increased 7.5%, to $3 billion.
Image source: IBM.
The case for IBM
When IBM CEO Ginni Rometty first announced her plans to move away from a reliance on legacy enterprise sales and focus on "strategic imperatives" consisting of cloud, IoT, data analytics, and security, the plan was to reach 40% of total sales from the initiative on a trailing annual basis. An indication that IBM's transformation is succeeding came last quarter when that 40% was reached over a year aheadof schedule.
In fact, last quarter's 16% gain in strategic imperative sales, to $8 billion, equaled 42% of IBM's $19.2 billion in revenue. Not surprisingly, cloud sales led the way, and an annual run rate of $12.7 billion positions IBM near the top of the heap. And that's not even the best news IBM shared in its third-quarter earnings announcement.
IBM's "cloud as a service," which includes its software, analytics, and similar business process offerings, climbed 66% year over year, to an annual run rate of $7.5 billion in the third quarter. That's a critical component of total cloud sales, and a metric worth monitoring because of the endless possibilities those markets represent.
According to one forecast, the software and business process markets combined are expected to drive $80.3 billionin revenue this year, far and away the cloud's biggest segments outside of ad spend. And IBM is leading the charge.
The better buy?
In addition to both Cisco's and IBM's early success in up-and-coming hyper-growth markets, each stock offers shareholders an impressive 3.5% dividend yield. So, which is the better buy? Either one should treat long-term investors well over time, but IBM is slightly ahead of Cisco in its transition, earning it the nod in this showdown.
10 stocks we like better than IBM When investing geniuses David and Tom Gardner have a stock tip, it can pay to listen. After all, the newsletter they have run for over a decade, Motley Fool Stock Advisor, has tripled the market.*
David and Tom just revealed what they believe are the 10 best stocks for investors to buy right now... and IBM wasn't one of them! That's right -- they think these 10 stocks are even better buys.
Click here to learn about these picks!
*Stock Advisor returns as of Nov. 7, 2016
Tim Brugger has no position in any stocks mentioned. The Motley Fool recommends Cisco Systems. Try any of our Foolish newsletter services free for 30 days. We Fools may not all hold the same opinions, but we all believe that considering a diverse range of insights makes us better investors. The Motley Fool has a disclosure policy.