Better Buy: Celgene Corporation vs. Merck & Co., Inc.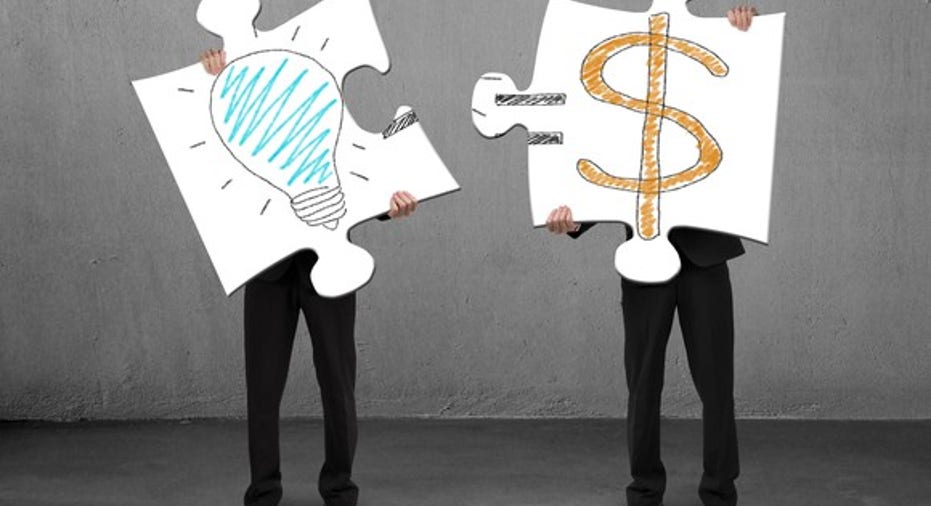 Two of the hottest cancer drugs around belong to Celgene Corporation (NASDAQ: CELG) and Merck & Co., Inc. (NYSE: MRK). Celgene claims blockbuster blood cancer drug Revlimid, while Merck's Keytruda appears to be one of the most powerful lung cancer treatments ever.
But which of these two drugmakers has the better stock for long-term investors? Here's how Celgene and Merck compare.
Image source: Getty Images.
The case for Celgene
There's one compelling reason to buy Celgene stock. If you want growth, the biotech should be able to provide plenty of it.
Celgene's top-selling Revlimid has been the primary key to the company's growth in the past. Sales for the blood cancer drug continue to increase at impressive levels. Sales for another blood cancer drug, Pomalyst, are also rising at a fast pace.
The big story for Celgene's growth right now centers on Otezla. Sales for the psoriasis and psoriatic arthritis drug more than doubled in 2016 to $1 billion. Otezla seems poised for even better performance in 2017. The possibility of approvals for other indications down the road could boost sales even higher.
Celgene is counting on growing earnings by 22% per year through 2020. To achieve that goal, the company will need more winning drugs. That shouldn't be a problem. Celgene's pipeline is loaded with candidates with huge potential.
Ozanimod stands out as an especially promising prospect for the biotech. In February, Celgene reported positive results from a late-stage study evaluating the drug in treating multiple sclerosis. The company plans to submit ozanimod for approval in the indication by the end of 2017. Another late-stage study of the drug targeting ulcerative colitis is also in progress.
The case for Merck
Keytruda generated revenue of $1.4 billion last year for Merck. However, it could very well become the company's top-selling drug in just a few years. Analysts think Keytruda will rake in global sales of $7.7 billion by 2022.
Three different approval decisions are expected for experimental diabetes drugertugliflozin by the end of the year -- one as a monotherapy and the others as part of combination treatments. Ertugliflozin should have blockbuster sales potential.
Merck's pipeline also includes several other promising drugs and vaccines in late-stage development. However, there are a couple of more iffy prospects -- experimental cardiovascular druganacetrapib and experimental Alzheimer's disease drugverubecestat.
The biggest challenge for Merck is that sales for some of its current big sellers are declining. Remicade and Nasonex face biosimilar competition. The company loses patent exclusivity for cholesterol drugs Vytorin and Zetia this year. Due to an agreement Merck made, a generic version of Zetia is already on the market in the U.S.
Investors should like Merck's dividend, which currently yields 2.99%. Although the drugmaker paid out more in dividends than it made in profit last year, Merck's strong cash flow should make its dividend pretty safe.
Better buy
Merck beats Celgene on the dividend front, since Celgene currently doesn't pay a dividend. However, even with Keytruda, Merck can't come close to matching Celgene's growth prospects. Celgene stock also looks more attractively valued than Merck's, with the biotech's shares trading at 14 times expected earnings while Merck's shares trade at nearly 15 times expected earnings.
In my view, Celgene is the better choice for investors. I expect Celgene to remain a huge winner for years to come with its solid current product lineup and deep pipeline.
10 stocks we like better than CelgeneWhen investing geniuses David and Tom Gardner have a stock tip, it can pay to listen. After all, the newsletter they have run for over a decade, Motley Fool Stock Advisor, has tripled the market.*
David and Tom just revealed what they believe are the 10 best stocks for investors to buy right now... and Celgene wasn't one of them! That's right -- they think these 10 stocks are even better buys.
Click here to learn about these picks!
*Stock Advisor returns as of April 3, 2017
Keith Speights owns shares of Celgene. The Motley Fool owns shares of and recommends Celgene. The Motley Fool has a disclosure policy.