Better Buy: Biogen Inc. vs. Amgen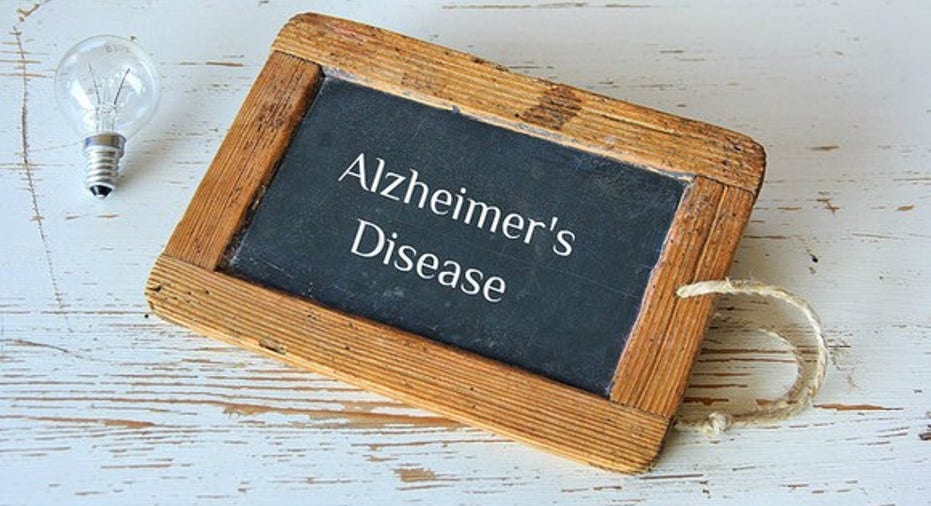 If you're looking for top stocks to gain exposure to the high-growth biotech space, Biogen Inc. (NASDAQ: BIIB) and Amgen (NASDAQ: AMGN) are both solid picks. Let's consider which stock is the hands-down better buy right now.
Image source: Getty Images.
Biogen is losing its stranglehold on the multiple sclerosis market
Biogen's business can be broadly broken down into three main segments: multiple sclerosis (MS), oncology, and hemophilia (the last of which is soon to be spun off into the separate entity known asBioverativ). The heart of the matter, though, is that the biotech's MS franchise -- consisting of Tecfidera, Plegridy, Tysabri, Fampyra, Avonex, and Zinbryta -- is the star of the show for the most part.
Biogen currently owns roughly 40% of the $19 billion global MS market, and its megablockbuster Tecfidera is the company's main growth driver, making up around 35% of its total annual revenue.
Because of stiffer competition within the MS market from a slew of heavyweight pharma companies, however, Biogen's MS franchise appears to be close to reaching its maximum commercial peak -- at least as currently constructed. Perhaps more problematic, though, is the fact that the biotech's clinical pipeline has been hit with a string of failures for some of its next-generation of MS drug candidates, such asopicinumab, intended for relapsing forms of the disease.Consequently, Biogen's days of absolutely dominating the MS market appear to be coming to an end.
Now, the good news is that Biogen and its partner Ionis Pharmaceuticalsseem to have a strong case to push the FDA to grant a broad label for their experimentalspinal muscular atrophy drug, Spinraza, next year. If so, Spinraza's peak sales could reach almost $2 billion, helping to offset the ongoing slowdown in the biotech's core MS franchise.
Image source: Flickr via user Hamza Butt.
On the flip side, Biogen's clinical pipeline doesn't exactly inspire confidence at the moment. After all, the company's most promising blockbuster candidate is the experimental Alzheimer's treatment aducanumab -- a drug that belongs to a class of therapies that have shown no ability whatsoever to slow or halt the onset of the disease.
In other words, Biogen needs to start cutting deals in order to broaden its clinical pipeline andits product portfolio.
Amgen's product churn is the concern
Amgen sports a far more diverse product portfolio and clinical pipeline than Biogen, with significant assets across a range of disease areas, such as cancer, cardiovascular care, neurology, and emerging markets like biosimilars.
Despite its size, though, Amgen's underlying business can be viewed somewhat simplistically as its mature vs. newer growth product lines. The biotech's mature product line of Epogen,Neupogen, andEnbrel are all facing significant competitive threats, which is weighing heavily on Amgen's top line at the moment.
In contrast, Amgen recently launched Repatha for high cholesterol, and Kyprolis forrelapsed or refractory multiple myeloma, and both are expected to generate over $2 billion each in peak sales for the company within a few short years. The catch, however, is that Repatha's peak commercial opportunity will ultimately depend on the outcome of itslong-term cardiovascular study that's scheduled to read out in the first quarter of 2017.
These opposing forces (mature vs. new growth products) are the underlying reason why Amgen's top line is forecast to grow at a modest 3.1% in 2017. However, this forecast could swing dramatically to the upside if Repatha hits the mark in its cardiovascular outcomes study, making it a key clinical study to keep an eye on moving forward.
Apart from its diverse product portfolio, Amgen also offers investors a fairly average dividend yield of 2.75%, and a staggering cash position of $37.8 billion that could be used to fund value-creating acquisitions soon.
Which stock is the better buy?
Biogen's heavy reliance -- and arguably, over-reliance -- on a single product to drive growth is worrisome, especially in light of its weak pipeline for a biotech of its size. So, while Amgen's near-term growth prospects are unfortunately tied to Repatha's fortunes in the clinic, its stock does come off as a better buy than Biogen due to the company's more diverse revenue mix, quarterly payout, and sizable cash position.
10 stocks we like better than Amgen When investing geniuses David and Tom Gardner have a stock tip, it can pay to listen. After all, the newsletter they have run for over a decade, Motley Fool Stock Advisor, has tripled the market.*
David and Tom just revealed what they believe are the 10 best stocks for investors to buy right now... and Amgen wasn't one of them! That's right -- they think these 10 stocks are even better buys.
Click here to learn about these picks!
*Stock Advisor returns as of November 7, 2016
George Budwell has no position in any stocks mentioned. The Motley Fool owns shares of and recommends Biogen and Ionis Pharmaceuticals. Try any of our Foolish newsletter services free for 30 days. We Fools may not all hold the same opinions, but we all believe that considering a diverse range of insights makes us better investors. The Motley Fool has a disclosure policy.