Better Buy: Berkshire Hathaway vs. American Express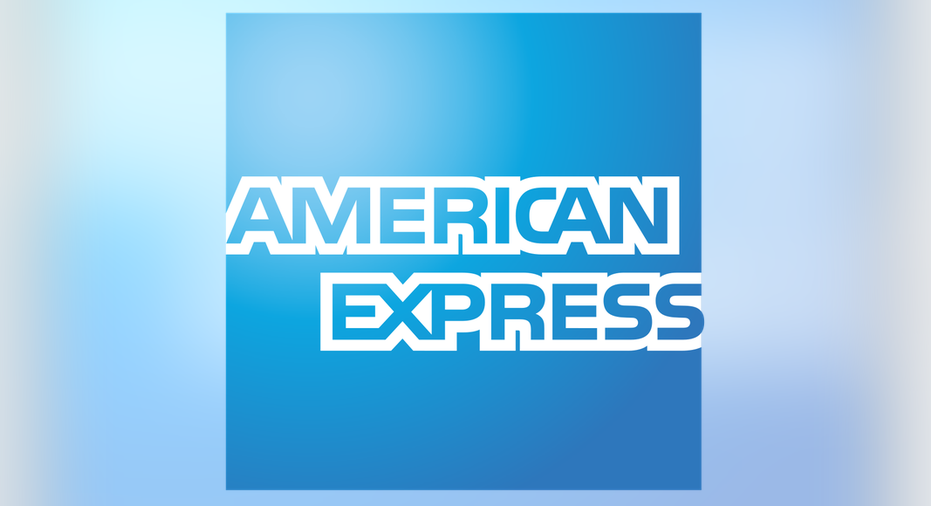 Little introduction is necessary for either Berkshire Hathaway (NYSE: BRK-A) (NYSE: BRK-B) or American Express (NYSE: AXP). The former is the investment vehicle of ace investor Warren Buffett, while the latter is one of the three biggest credit card brands on the market. Both are very profitable, prominent, and enjoy a strong presence in stock portfolios, but only one can be preferred. Let's dig a little deeper to decide which.
AmExit
Of the two, American Express has a less-than-stellar reputation. In early 2015, it famously lost its position as the sole credit card brand accepted at Costco Wholesaleregisters and as co-branding partner of the retailer's proprietary card.
IMAGE SOURCE: WIKIMEDIA COMMONS
The market hasn't entirely forgiven AmEx for this, which is probably deserved. After all, it was estimated that during their collaboration, one in every 10AmEx card was a Costco piece of plastic. Before the divorce was announced, the card giant's share price was around $85; these days, it's about $72.
Still, the latter figure is close to the year-to-date high for the stock; again, this is justifiable. The company recently reported its Q3 2016 results, delivering a convincing earnings beat, and a top line that edged past expectations. If the Costco-related take was stripped out of the Q3 2015 tally, revenue would have increased by 5% on a year-over-year basis.
Business should improve going forward. AmEx said that it is to launch an "extensive" marketing effort this current quarter, which is crucial since it's where the holiday season falls. Although cardholders won't like it, a seemingly modest bump in the company's maximum late fee (to $38) will also help its finances.
AmEx lifted its guidance for fiscal 2017; the company now expects that its adjusted earnings will come in at $5.90 to $6.00 per share. This betters its previous estimate of $5.40 to $5.70, and it tops the average analyst forecast of $5.74.
A high flyer
Warren Buffett is the financier investors love to love. His genius for making money has led to outsized returns for Berkshire Hathaway. Over the past five years, the company's stock has more than doubled, well outpacing major stock indexes and a great many blue-chip shares.
IMAGE SOURCE: THE MOTLEY FOOL
Although its third quarter wasn't much to write home about, with only a slight uptick in revenue (to just over $59 billion) and a 23% slide in net income (to $7.3 billion), recent developments suggest Berkshire Hathaway will do well in the near future.
Donald Trump's statements on the roll-back of the Dodd-Frank amendment have helped juice the prices of financial stocks. To say the sector is well represented in Berkshire Hathaway's portfolio would be a serious understatement: Among other holdings, the company owns nearly 10% of down-but-not-out Wells Fargo, over 5% of Goldman Sachs, and incidentally, almost 17% of AmEx.
Additionally, the company recently opened positions in the four incumbent U.S. air carrier stocks. According to its most recent portfolio disclosure, it owns over $1 billion ofAmerican Airlines shares, has a $317 million stake inUnited Continental, and holds nearly $310 million ofDelta. It also holds Southwest Airlinesstock, but it hasn't yet revealed the size of the position.
We're currently in a world of cheap gas (airlines' No. 2 cost item, next to salaries), and a still-growing economy. These, among other factors, bode well for travel in general and airlines in particular in the coming months.
The bull chooses
Both AmEx and Berkshire Hathaway, in my opinion, are fine companies that have proven their value over many years of solid performance. Sure, both have had their unhappy moments -- even recently, like Costco for AmEx, and the Wells Fargo scandal for big, loyal shareholder Warren. Yet they have still managed to deliver for their investors.
Of the pair, Berkshire Hathaway is the more expensive on both a trailing and forward P/E basis (16.7 vs. AmEx's 12.7 for the former, and 19.6 against 12.8 for the latter). It also doesn't pay a dividend; the card giant currently dispenses a quarterly payout of $0.32 per share.
Still, I'd have to go with Berkshire Hathaway. Although AmEx is doing better than many people expected, its revenue and profitability are both down; more time will be needed to make up for the loss of the Costco business. Meanwhile, Berkshire Hathaway, ever nimble and opportunistic, has several high-potential sources of growth in front of it. Plus, Berkshire owns a lot of American Express, so buying Berkshire also nets you a stake in the credit card company.
Again, I'm bullish on both companies, but my choice between the two is Buffett's baby.
10 stocks we like better than Berkshire Hathaway When investing geniuses David and Tom Gardner have a stock tip, it can pay to listen. After all, the newsletter they have run for over a decade, Motley Fool Stock Advisor, has tripled the market.*
David and Tom just revealed what they believe are the 10 best stocks for investors to buy right now...and Berkshire Hathaway (A shares) wasn't one of them! That's right -- they think these 10 stocks are even better buys.
Click here to learn about these picks!
*Stock Advisor returns as of November 7, 2016.
Eric Volkmanhas no position in any stocks mentioned. The Motley Fool owns shares of and recommends Berkshire Hathaway (B shares) and Costco Wholesale. The Motley Fool owns shares of Wells Fargo, and recommends American Express. Try any of our Foolish newsletter servicesfree for 30 days. We Fools may not all hold the same opinions, but we all believe thatconsidering a diverse range of insightsmakes us better investors. The Motley Fool has adisclosure policy.