Better Buy: Bellicum Pharmaceuticals, Inc. vs. Kite Pharma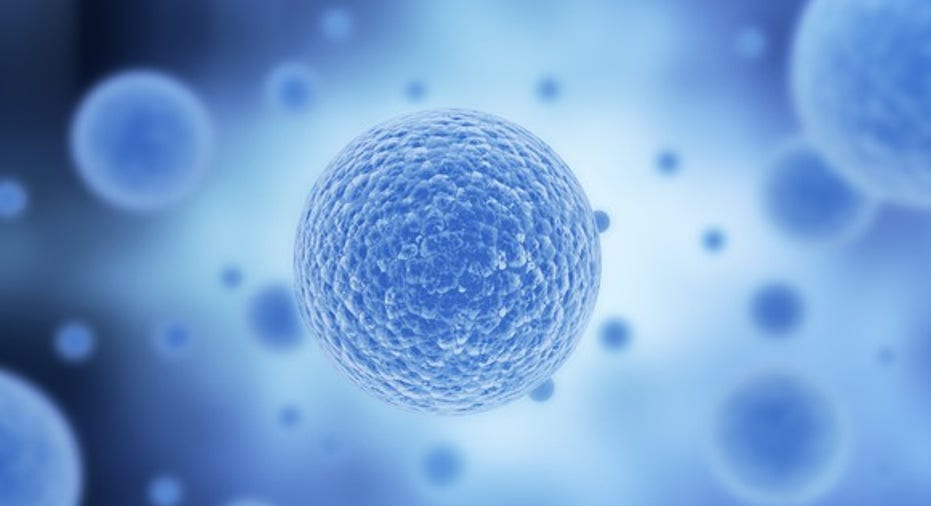 The next shoe is set to drop in the high-flying immuno-oncology space, with genetically modified cell therapies close to becoming a reality. As these therapies are forecast to quickly become one of the fastest-growing segments of the $100 billion oncology market in the next few years, investors may want to consider taking a position in this emerging field before the first therapy reaches the market.
Armed with this insight, let's consider if the small-capBellicum Pharmaceuticals (NASDAQ: BLCM) or the mid-capKite Pharma (NASDAQ: KITE) is the better adoptive-cell therapy stock to buy.
Image source: Getty Images.
Bellicum is a promising small-cap immunotherapy company
Bellicum is a small-cap biotech developing a host of genetically modified cell-based therapies for blood disorders and various cancers. While cell-based immunotherapies are now a common feature of many pharma pipelines, Bellicum stands apart from the crowd because of itsproprietary "chemical induction of dimerization" (CID) technology that's designed to enhance the safety and efficacy profiles of these novel cancer-fighting cell therapies.
Specifically, the biotech's cellular therapies incorporate a molecular switching mechanism that can be triggered by a small molecule known asrimiducid to either induce programmed cell death (apoptosis) in the event of a safety issue, or cause the infused cells to proliferate to enhance potency.
Using its CID platform, Bellicum designed its lead T-cell therapy product candidate, BPX-501, to improve patient outcomes during a half-matched T-depleted, hematopoietic stem-cell transplantation (HSCT) -- a process that involves theintravenous infusion of stem cells as a way to restart the production of blood cells in patients with bone-marrow or immune-system disorders.
Although half-matched HSCT can be life-saving in many instances, this procedure does have serious life-threatening drawbacks, such as graft-versus-host-disease (GvHD) or an increased risk of infection from the eradication of T-cells before infusion. BPX-501's built-in safety switch, however, should solve this problem by lowering the risk of uncontrolled bouts of GvHD, while still allowing patients to benefit from a higher T-cell count.
The good news is that the therapy's early-stage results across a range of rare blood disorders are proving to be a game changer for many HSCT patients. As such,Bellicum is hoping to file for BPX-501's first regulatory approval in the EU by mid-2018 and nail down an acceptable regulatory pathway for the therapy in the U.S. by the middle of this year.
The downside, though, is thatthe biotech's cash runway probably isn't sufficient to see it all the way through to BPX-501's worldwide commercialization. Bellicum, after all, has around $150 million remaining in cash following its latest secondary offering, but it also has a quarterly burn rate of around $20 million that's bound to grow as its clinical activities expand into late-stage development.
Kite Pharma may gain the all-important first-mover advantage soon
After a quarter-century of development of adoptive T-cell therapies in general, Kite Pharma is now in prime position to bring the first chimeric antigen receptor T-cell (or CAR-T) therapy to market with its experimentalaggressive non-Hodgkin lymphoma (NHL) treatment called Axi-Cel (formerly KTE-C19). At the time of writing, Kite was expected to wrap up Axi-Cel's full regulatory filing with the FDA within just a matter of days (before the end of March), putting it well ahead of Novartis and Juno Therapeutics' rival CAR-T candidates.
The point is that Kite is set to be the first company to establish a foothold in a brand-new oncology market that should easily be worth hundreds of billions in sales over the next decade. Moreover, Axi-Cel's first indication isn't a token one. If approved as a later-line treatment for aggressive NHL, this novel cell therapy is expected to haul in between $181 million and $482 million in 2018, depending on its price and the scale of Kite's initial commercial launch.
Having said that, Kite is far from a slam-dunk buy. Like all other CAR-T therapies to date, Axi-Cel does have serious life-threatening side effects, including cytokine release syndrome and neurologic toxicity, and this therapy lacks a top-flight molecular safety switch. So while its overall risk-vs.-reward profile may warrant an approval, there's no telling how doctors will view the therapy's clear-cut trade-offs in the real world.
Kite must also overcome the inherent problems associated with manufacturing an adoptive T-cell therapy on a commercial scale. Put simply, you have to be able to harvest a patient's own T-cells, ship them to your production facility to genetically modify them, and then ship them back to the clinic where the patient is being treated. That's not an impossible feat to overcome, but it's also a far cry from simply brewing a batch of pills, or even manufacturing most other biological-based drugs.
On the bright side, Kite is in a fairly strong financial position, exiting the most recent quarter with over $414 million in cash and no debt. And that's before the company rolled out a $410 million public stock offering in the first quarter of 2017. So the company should have the resources to executeAxi-Cel's commercial launch if it gains an approval later this year, as well as continue advancing its other clinical candidates.
Which stock is the better buy?
While Kite's possible first-mover advantage is certainly important, Bellicum appears to have the best-in-class technology with its CID platform. And that's absolutely key.
The underlying reason adoptive-cell therapies took so long to move from the bench to the market is their deadly side effects. Kite, for its part, has been able to reduce these life-threatening side effects to manageable levels in the clinic, but that's not a guarantee this line will hold once Axi-Cel is used more broadly.
Juno Therapeutics'lead clinical candidate, JCAR015, after all, was ultimately shelved after it apparently led to ahandful of deaths in a trial for adult patients with relapsed or refractory B-cell acute lymphoblastic leukemia, and that's been par for the course with these therapies.In other words, history is not on Kite's side when it comes to the current generation of CAR-T therapies.
So Bellicum's next-generation adoptive-cell therapy product candidates -- along with Juno and Kite's, for that matter -- that incorporate more robust safety features are probably the way to go if you're looking to invest in this emerging space. Point blank: This rush to market for a technology with known safety issues is a highly questionable strategy that has the potential to backfire in a big way.
In all, Bellicum comes out the winner in this match because of its patience and better long-term prospects from a safety standpoint.
10 stocks we like better than Kite PharmaWhen investing geniuses David and Tom Gardner have a stock tip, it can pay to listen. After all, the newsletter they have run for over a decade, Motley Fool Stock Advisor, has tripled the market.*
David and Tom just revealed what they believe are the 10 best stocks for investors to buy right now... and Kite Pharma wasn't one of them! That's right -- they think these 10 stocks are even better buys.
Click here to learn about these picks!
*Stock Advisor returns as of February 6, 2017
George Budwell has no position in any stocks mentioned. The Motley Fool recommends Juno Therapeutics. The Motley Fool has a disclosure policy.