Better Buy: Bellicum Pharmaceuticals, Inc. vs. Juno Therapeutics, Inc.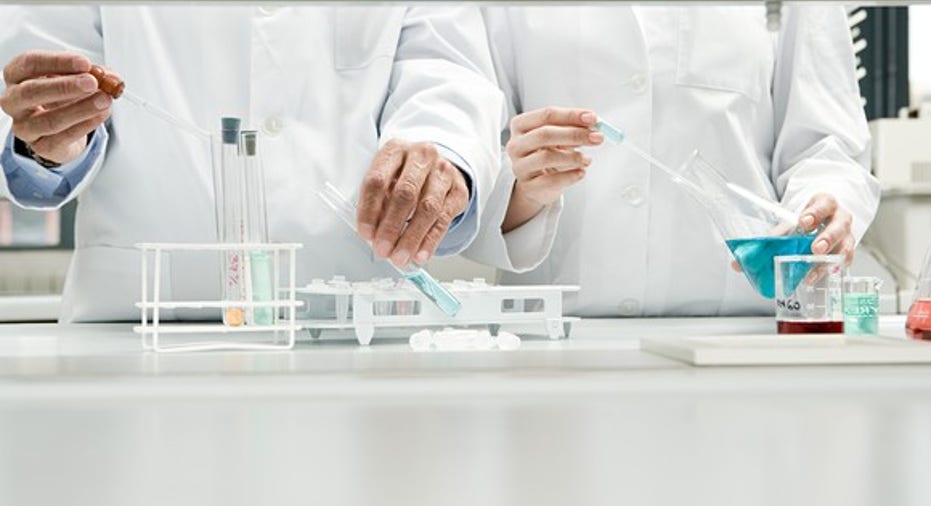 Image source: Getty Images.
There's no question that chimeric antigen receptor (CAR) T cell therapies have sparked plenty of attention from investors. But that attention hasn't been shared equally among the different companies working on CAR drugs.Bellicum Pharmaceuticals and Juno Therapeutics prove that point.
Both biotechs claim a lead CAR candidate in phase 2. Bellicum, though, has a market cap of just over $330 million. Juno's market cap is around $4.5 billion. Over the last three months, Bellicum's average trading volume was less than one-third of Juno's volume. But does greater investor attention mean that Juno is the better buy? Or could Bellicum be a great biotech pick that's simply under the radar for now?
The case for Bellicum
For both of these biotechs, it's all about the pipelines. For Bellicum, that puts BPX-501 at the forefront. The CAR therapy is in four phase 1/2 clinical studies.
The BPX-501 clinical study gaining the most interest is study BP-004, which focuses on children with leukemias, lymphomas, and genetic blood diseases undergoing T-depleted, haploidentical hematopoietic stem cell transplantation (HSCT). Interim results from this study have been impressive.
Bellicum reported in April that there have been no transplant-related deaths in17 high-risk pediatric patients receiving BPX-501. In addition, 16 of the 17 patients with acute leukemia have been disease-free. The 24 children with non-malignant genetic diseases participating in the study have also all remained disease-free with no treatment-related deaths.
What's next for BPX-501? The BP-004 clinical study is still in progress. Bellicum will provide more updates along the way, with final data collection for the primary outcome measure expected to be completed by November. The company plans to meet with U.S. and European regulatory agencies to define the path for submission and approval of BPX-501.
Bellicum's pipeline activity should soon pick up even more. Two other CAR therapies and a T cell receptor (TCR) therapy should advance to phase 1 clinical testing this year.
The big drawing card for Bellicum is its proprietaryChemical Induction of Dimerization (CID) technology. This CID technology uses molecular switches that lead to programmed cell death (to kill the bad cells) and activation (or proliferation) of immune cells. If testing continues to prove that Bellicum is right about CID, the approach could lead to safer and more effective CAR and TCR therapies.
The case for Juno
Juno's lead candidate is CAR therapy JCAR015, which is in a phase 2 clinical study targeting treatment of relapsed/refractoryacute lymphoblastic leukemia (ALL). Juno hopes to win regulatory approval for JCAR015 in 2017.
Based on results announced from the phase 1 study, JCAR015 appears to be effective. Of the 30 patients with morphologic disease in the study, 77%experienced complete remission, and 90% of the 20 patients with minimal disease experienced complete remission.
The potential for JCAR015 and two other candidates in Juno's pipeline that target B-lymphocyte antigen CD19 caught the eye of a much bigger biotech:Celgene . Juno and Celgene struck a $1 billion deal last yearthat gave Celgene options to market Juno's CD19 therapies outside of the U.S. and China. Celgene exercised its CD19 option in April, a sign that Juno could be on to something big with JCAR015 and its siblings.
Juno also has another CAR candidate in JCAR018. The therapy is in a phase 1 study focusing on B cell malignancies. JCAR018 targets another B-lymphocyte antigen known as CCD22, which is present in ALL and non-Hodgkin's lymphoma.
While the financial statements of clinical-stage biotechs usually don't look too great, there's at least one attractive financial metric for Juno. The company reported an exceptionally strong cash position of $1.13 billion at the end of the first quarter. Juno expects cash burn in 2016 between $220 million and $250 million, so the biotech won't be running out of money any time soon.
Better buy
Which of these two biotech stocks is the better buy? It's a tough call.
Bellicum has definitely been beaten down more than Juno has. I expect Bellicum to report good news from the BP-004 study, which could help shares to rebound nicely. An overture from another drugmaker in the future would not surprise me in the least.
On the other hand, the confidence that Celgene has demonstrated in Juno's pipeline should bolster investors' confidence, too. Juno also has more candidates in its pipeline than Bellicum does.
I think both of these stocks should do well over the next few years. But if I had to pick only one as the better buy, I'd give the nod to Bellicum for one primary reason: safety. Juno's phase 1 results for JCAR015 found that 27% of patients experienced severe cytokine release syndrome with grade 3 or higher neurotoxicity observed in 29% of patients. Bellicum's phase 1 results for BPX-501 found no transplant-related complications.
Granted, we're not looking at apples-to-apples comparisons here -- for one, Bellicum's study included fewer patients. And I'm not predicting that Juno will run into problems gaining approval. However, my hunch is that Bellicum's CID technology could wind up being increasingly attractive to investors (and perhaps bigger biotechs) as further studies are conducted.
Juno deserves the market attention that it has received so far. It deserved Celgene's attention. I think, though, that Bellicum isn't too far away from getting more attention of its own.
The article Better Buy: Bellicum Pharmaceuticals, Inc. vs. Juno Therapeutics, Inc. originally appeared on Fool.com.
Keith Speights owns shares of Celgene. The Motley Fool owns shares of and recommends Celgene. The Motley Fool has the following options: short October 2016 $95 puts on Celgene. The Motley Fool recommends Juno Therapeutics. Try any of our Foolish newsletter services free for 30 days. We Fools may not all hold the same opinions, but we all believe that considering a diverse range of insights makes us better investors. The Motley Fool has a disclosure policy.
Copyright 1995 - 2016 The Motley Fool, LLC. All rights reserved. The Motley Fool has a disclosure policy.