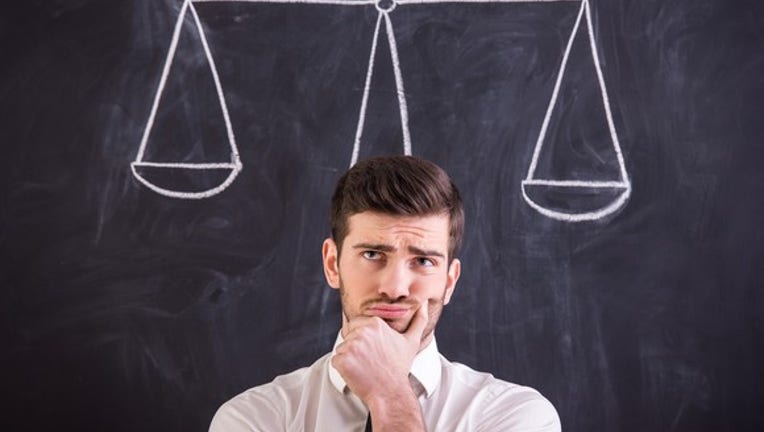 No company has succeeded in the battle against Alzheimer's disease. Anavex Life Sciences (NASDAQ: AVXL) and Eli Lilly (NYSE: LLY) are two that are still trying, though. Which of these two stocks is the better pick for investors? Here's how they compare.
Image source: Getty Images.
The case for Anavex
Anavex Life Sciences' hopes rest primarily on one experimental drug: Anavex 2-73. The drug is currently in a phase 2a clinical study as a potential treatment for Alzheimer's disease. Anavex is also planning another mid-stage study of 2-73 in treating rare genetic brain disorder Rett syndrome.
Investors have been attempting to read the tea leaves with results from the phase 2a study of 2-73. When Anavex announced data after 31 weeks of treatment, the headlines were positive but there was some concern about slight deterioration of cognitive and functional measures near the end of the period.
However, Anavex announced that 2-73 met its primary and secondary endpoints with the release of 12-month data. The company said that significant improvements were seen in patients' cognitive, functional and behavioral scoresdespite "non-optimized dosing" throughout the study.
Anavex is taking a different approach for treating Alzheimer's than other drugmakers. Instead of trying to reduce buildup of amyloid plaque in the brain, the company istargeting sigma-1 and muscarinic receptors. Anavex's bet is that these receptors will reduce stress levels in the brain and protein misfolding associated with Alzheimer's disease.
At least one larger company is interested in 2-73. Biogen intends to test Anavex's pipeline candidate inan oligodendrocyte precursor cell (OPC) differentiation assay. This will only be an early first step. Positive results could lead to a study to determine if 2-73 can help withremyelination (creating new myelin sheaths in the central nervous system), which could signify potential for the drug in treating multiple sclerosis and other indications.
The big test for 2-73 will be in a planned phase 2/3 study, which will include a larger number of patients. Positive results from that study would turbocharge Anavex's stock. For investors willing to take a risk, Anavex could potentially be a huge winner.
The case for Eli Lilly
Eli Lilly has already failed once in its quest to develop an effective Alzheimer's treatment. The big drugmaker announced in November thatsolanezumab didn't prove to be effective in halting cognitive decline in a late-stage study. That clinical setback resulted in Lilly's shares falling by more than 10%.
However, Lilly isn't finished in its Alzheimer's disease development efforts. It partnered with AstraZeneca on another candidate, BACE inhibitorAZD3293, that is currently in a late-stage study targeting Alzheimer's. The two companies also recently signed a deal to co-developMEDI1814, an antibody selective for amyloid-beta 42. MEDI1814 is in an early stage clinical study.
Lilly's pipeline isn't just focused on Alzheimer's disease, though. The drugmaker awaits potential regulatory approval forbaracitinib in treatingrheumatoid arthritis. Lilly also has 15 late-stage studies in its pipeline targeting indications other than Alzheimer's.
Unlike Anavex, Lilly doesn't have to rely just on the potential for drugs in development. The company had six blockbuster drugs in 2015. Lilly is also seeing strong sales growth this year from other products in its lineup, including cancer drugs Erbitux and Cyramza and diabetes drug Trulicity.
And while the disappointment withsolanezumab hurt Lilly's earnings growth prospects, investors have to like the company's dividend yield of just over 3%. Lilly is using a big portion of its net income to pay those dividends, but its cash flow should keep current dividend levels safe for a while.
Better buy
The better pick between these two stocks depends on what type of investor you are. If you want the possibility of astronomical returns and don't mind taking on significant risk, Anavex is the better choice. However, if you prefer less risk and like steady dividend income, you'll probably want to go with Eli Lilly.
As for me, I like to minimize risk. Therefore, my pick would be Lilly. However, I'd love to see multiple treatments for Alzheimer's disease be successful. I'm rooting for both of these companies to win.
10 stocks we like better than Eli Lilly and Co. When investing geniuses David and Tom Gardner have a stock tip, it can pay to listen. After all, the newsletter they have run for over a decade, Motley Fool Stock Advisor, has tripled the market.*
David and Tom just revealed what they believe are the 10 best stocks for investors to buy right now... and Eli Lilly and Co. wasn't one of them! That's right -- they think these 10 stocks are even better buys.
Click here to learn about these picks!
*Stock Advisor returns as of Nov. 7, 2016
Keith Speights has no position in any stocks mentioned. The Motley Fool owns shares of and recommends Biogen. Try any of our Foolish newsletter services free for 30 days. We Fools may not all hold the same opinions, but we all believe that considering a diverse range of insights makes us better investors. The Motley Fool has a disclosure policy.