Better Buy: Amgen Inc. vs. Johnson & Johnson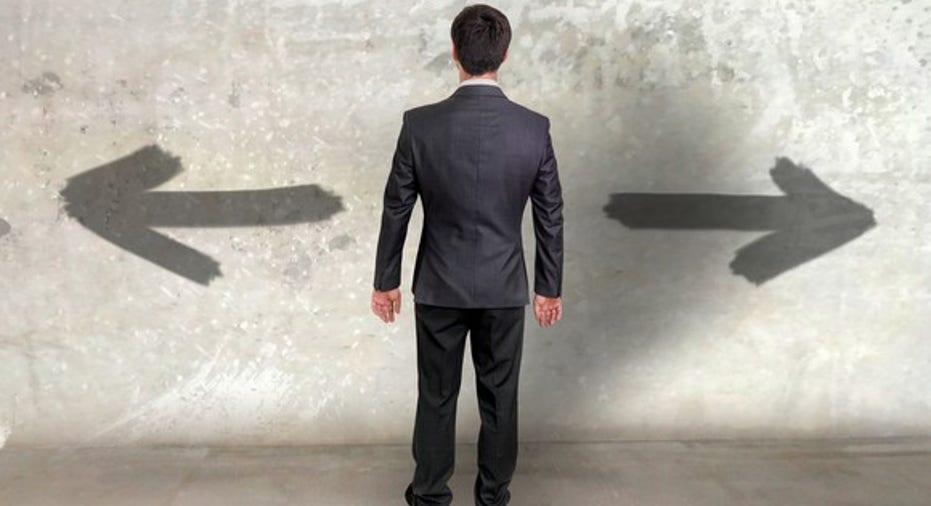 Investors who bought shares of Amgen (NASDAQ: AMGN) five years ago are probably a happier bunch than those who went forJohnson & Johnson (NYSE: JNJ). Amgen stock rose around 40% more than J&J's did during the period.
So far in 2017, Amgen continues to outperform Johnson & Johnson. But which is the better stock for investors to buy right now? Here's how the two healthcare stocks compare.
Image source: Getty Images.
Growth prospects
Amgen wins hands-down over Johnson & Johnson when it comes to earnings growth over the past five years. That explains the stock's better performance. But Wall Street analysts think that J&J will produce around 1% higher annual earnings growth over the next several years.
The challenge for Amgen stems primarily from increased competition for several key drugs. Amgen's second-highest moneymaker, autoimmune disease drug Enbrel, faces stiff competition from rival drugs in the U.S. and Canada. Epogen, Aranesp, and Neulasta could face biosimilar threats in the near future.
Amgen must rely on other drugs to pick up the slack. Sales for osteoporosis drug Prolia and secondary hyperparathyroidism drug Sensipar continue to increase by double-digit percentages. Amgen thinks that cholesterol drug Repatha and multiple myeloma drug Kyprolis could have plenty of room for sales growth. The biotech also has some promising pipeline candidates, includingexperimental migraine drug erenumab and heart failure drug omecamtiv mecarbil.
Johnson & Johnson's growth prospects are a little higher, though, in large part because of its oncology lineup. Sales for Imbruvica continue to soar. Darzalex sales nearly doubled in the first quarter compared to the prior-year period.
J&J isn't without its own challenges, however. Sales for its consumer segment continue to be sluggish. Several drugs faced headwinds in the first quarter, including Invokana and Xarelto. The company's top-selling drug, Remicade, loses patent exclusivity soon.
Valuation
Although Amgen might lag behind Johnson & Johnson in growth, the biotech's stock appears to be more attractively valued right now. Amgen's shares trade at 16 times trailing-12-month earnings and at 13 times expected earnings.Johnson & Johnson's shares trade at 21 times trailing-12-month earnings and 16 times expected earnings.
But does J&J's higher projected growth give it an advantage? Not really. Amgen's price/earnings to growth (PEG) ratio is 2.4, a little less than Johnson & Johnson's PEG ratio of 2.7. The valuation advantage clearly goes to Amgen.
Dividend
Amgen's dividend currently yields 2.81%. That's higher than Johnson & Johnson's yield of 2.81%, even with J&J's recent dividend hike.
Amgen also appears to be in better position to increase its dividend down the road. The biotech uses less than 40% of its earnings to fund the dividend program. J&J uses 53% of its earnings to pay out dividends.
Johnson & Johnson clearly has the better dividend track record, though. The healthcare giant has increased its dividend for 55 consecutive years. Amgen didn't begin paying a dividend until six years ago, but has increased it in each of those years.
Better buy
Amgen beats Johnson & Johnson in the valuation and dividend categories, but J&J has the upper hand for growth prospects -- at least according to Wall Street. However, I suspect that Amgen will improve its earnings growth prospects by using some of its large cash stockpile to make some acquisitions.
My view is that Amgen wins as the better buy, but only by a hair. Johnson & Johnson's stock has such an attraction for investors that it can often outperform others with higher earnings growth. While the edge right now goes to Amgen, either of these stocks should be solid long-term picks for investors.
10 stocks we like better than AmgenWhen investing geniuses David and Tom Gardner have a stock tip, it can pay to listen. After all, the newsletter they have run for over a decade, Motley Fool Stock Advisor, has tripled the market.*
David and Tom just revealed what they believe are the 10 best stocks for investors to buy right now... and Amgen wasn't one of them! That's right -- they think these 10 stocks are even better buys.
Click here to learn about these picks!
*Stock Advisor returns as of May 1, 2017
Keith Speights has no position in any stocks mentioned. The Motley Fool owns shares of and recommends Johnson & Johnson. The Motley Fool has a disclosure policy.