Better Buy: Amgen Inc. vs. Celgene Corporation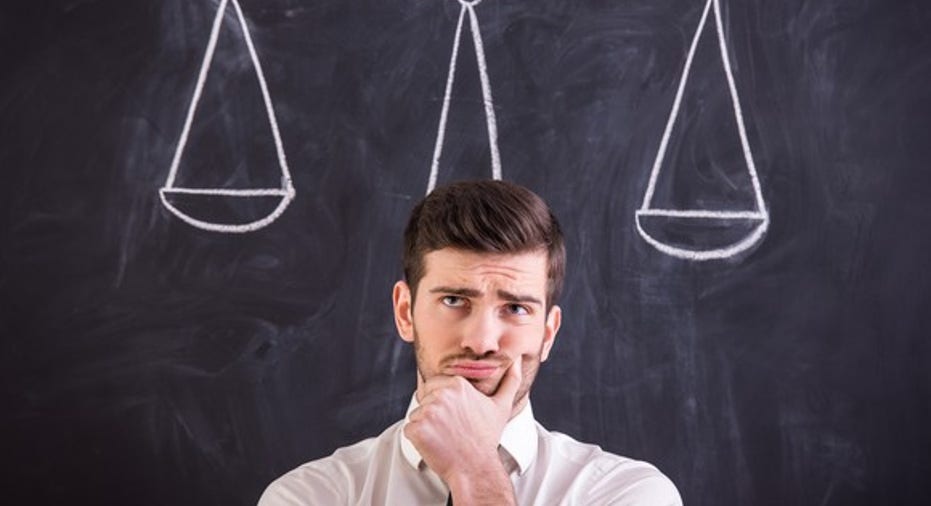 While 2016 wasn't the best year for Amgen (NASDAQ: AMGN) and Celgene (NASDAQ: CELG), both big biotech stocks have been tremendous winners over the last several years for investors. This year could be shaping up to be a strong one for Amgen and Celgene. But which of these two biotech stocks is the better pick right now? Here's how Amgen and Celgene compare.
Image source: Getty Images.
The case for Amgen
First the bad news about Amgen: Revenue growth isn't anything to write home about. Sales for the company's second-biggest product, bone marrow stimulant Neulasta, actually dropped a little year over year in the first three quarters of 2016. Epogen and Neupogen saw sales plunge during the period.
Perhaps even more concerning, sales for Amgen's top-selling drug, Enbrel, were flat in the third quarter of 2016 compared with the prior-year period. Enbrel faces stiff competition in the autoimmune disease market.In addition, the U.S. Food and Drug Administration approved Novartis' biosimilar to Enbrel in August 2016.
So what's the good news? I'd put the positives for Amgen into two categories -- financial and future. On the financial front, you won't find too many biotechs better-positioned than Amgen. The company spins off operating cash flow of nearly $7.3 billion. Amgen reported a cash stockpile (including cash, cash equivalents, and marketable securities) of just under $38 billion at the end of September.
Amgen has been using its excellent financial position to buy back shares, spending $2 billion on stock buybacks in the first nine months of 2016. The company is also one of only a handful of biotechs to pay a dividend. Amgen announced a dividend increase of 15% for 2017. Its dividend yield now stands at an attractive 2.94%.
Then there are Amgen's future prospects. Cholesterol drug Repatha could become one of the company's top moneymakers. Amgen plans to announce results from a cardiovascular outcomes study for the drug in early 2017. Payers have erected barriers to reimbursement so far, but this study could go a long way in making Repatha more readily available to patients.
Amgen also received good news recently when a federal judge ruled that Sanofi and Regeneroninfringed on key patents for Repatha with their rival PCSK9 cholesterol drug Praluent. Sanofi and Regeneron are appealing this decision.
Amgen's pipeline includes 34 clinical programs, 12 of which are in late-stage studies. The company also has six biosimilars in development. Although several of Amgen's clinical studies are for additional indications for existing drugs, some are new candidates with blockbuster potential -- including migraine treatment erenumab.
The case for Celgene
For Celgene, there's pretty much nothing but good news. Revenue is soaring, with average annual growth of 20% over the past five years.Earnings are soaring too, with an even higher average annual growth rate of 25% over the past five years.
The biotech's product lineup is filled with success stories. Blood cancer drug Revlimid continues its impressive momentum, notching year-over-year sales growth of over 30% in the third quarter of 2016. Multiple myeloma drug Pomalyst achieved even higher growth of 33% during the same period.
Celgene's autoimmune disease drug Otezla is one of the thorns in the side of Amgen's Enbrel. Sales for Otezla in the third quarter of 2016 nearly doubled compared with the prior-year period.
Although Celgene's financial position isn't as impressive as Amgen's, the company is definitely in great shape. Celgene generated operating cash flow of more than $2.6 billion in the first three quarters of 2016. The biotech reported cash, cash equivalents, and marketable securities totaling nearly $6.9 billion at the end of September.
Celgene bought back a little over $2 billion of its stock in the first nine months of last year, slightly above Amgen's buyback amount during the period. Unlike Amgen, though, Celgene doesn't currently pay a dividend.
What about the future prospects for Celgene? The company expects to grow revenue by an average annual rate of 17% through 2020. Celgene projects average annual earnings growth of 22% over the next four years.
Celgene plans to achieve this outstanding growth through its current products plus getting wins from its loaded pipeline. The biotech expects 18 late-stage data readouts and nine products advancing to pivotal clinical trials by the end of 2018.
Better buy
The choice between Amgen and Celgene is an easy one, in my view. I think that Celgene is the clear winner.
Like any other biotech stock, Celgene faces some risks. There's always a possibility that some of its clinical studies will flop or a candidate will fail to win regulatory approval. Still, though, I think that Celgene is probably the biotech stock best-positioned for success over the next few years.
10 stocks we like better than Celgene When investing geniuses David and Tom Gardner have a stock tip, it can pay to listen. After all, the newsletter they have run for over a decade, Motley Fool Stock Advisor, has tripled the market.*
David and Tom just revealed what they believe are the 10 best stocks for investors to buy right now... and Celgene wasn't one of them! That's right -- they think these 10 stocks are even better buys.
Click here to learn about these picks!
*Stock Advisor returns as of January 4, 2017
Keith Speights owns shares of Celgene. The Motley Fool owns shares of and recommends Celgene. The Motley Fool has a disclosure policy.