Better Buy: Amgen Inc. vs. Biogen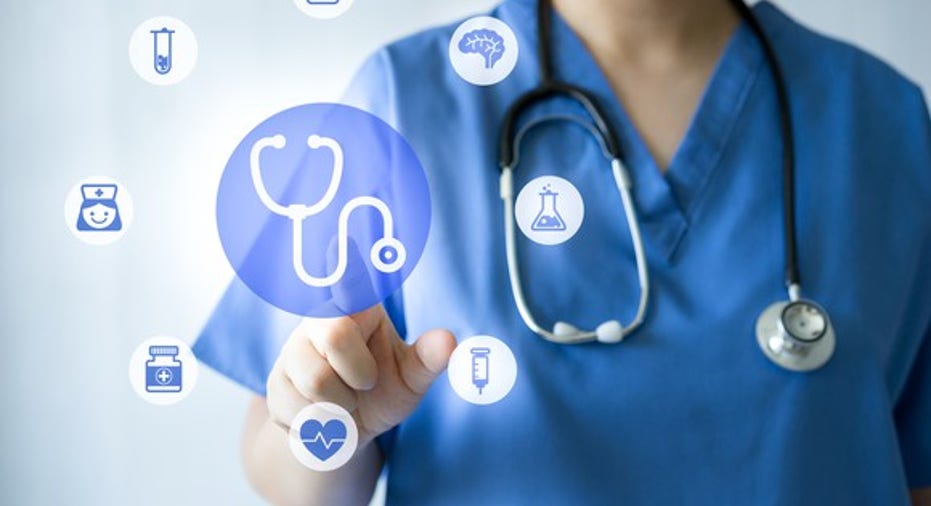 If you're looking for unusually high returns on your capital, biotechnology remains a fairly safe bet, even despite its monstrous run-up over the past five years. The growing and aging global population, after all, is expected to drive an ever-increasing demand for the biologically based medicines that are at the very heart of the industry.
With this in mind, Amgen (NASDAQ: AMGN) and Biogen (NASDAQ: BIIB) have both proven to be particularly outstanding vehicles to gain exposure to this high-flying industry. As such, let's consider which of these top dogs in biotech is the more attractive buy right now.
Image source: Getty Images.
Amgen's transition to its next product cycle is off to a good start
Since 2014, Amgen has been slowly and steadily working to bring its next generation of products online to soften the blow from its patent-expired medicines such as theanemia drug Epogen. And so far, the company's efforts are bearing fruit.
Last year, for example, Amgen rolled out 94 country/product approvals,generated a record $23 billion in annual revenue, and worked diligently toward developing the market for its ground-breaking cardiovascular disease drug, Repatha. As a result, the company was able to plow a hefty $6 billion into shareholder rewards, and increase its dividend by a healthy 27% compared to 2015 levels.
Going forward, Amgen's continued success is going to depend mainly on the commercial uptake of both Repatha and the biotech's multiple myeloma drug, Kyprolis. Repatha, for instance, is forecast to generate peak sales in excess of $7 billion following the positive readout of its cardiovascular outcomes studyFOURIER earlier this year. AndKyprolis' sales are expected to absolutely skyrocket over the next two years to eventually reach $1.5 billion. To put these peak sales estimates into context, these two drugs generated a grand total of $141 million (Repatha) and $692 million (Kyprolis) in sales last year, respectively.
That said, the two drugs do face some serious challenges in order to meet these lofty expectations. Repatha, after all, has run into trouble with payers since its launch, although this headwind may start to resolve soon with the positiveFOURIER readout that shows this drug does indeed improve cardiovascular outcomes.
Kyprolis, for its part, is in a head-to-head battle with Celgene's (NASDAQ: CELG) Pomalyst for a share of the rather crowdedmultiple myeloma market. That's a tough road to travel, especially since multiplemyeloma is essentially Celgene's home turf, so to speak.
On the financial side of the equation, Amgen is in rock-solid shape. The biotech exited 2016 with over $38 billion in cash and cash equivalents, and free cash cash flows exceeding $9.5 billion. So this is a company that can weather some unexpected setbacks without being forced to cut back on value-creating activities like pipeline investments or shareholder rewards.
Biogen's growth strategy is on shaky ground
When it comes to blue-chip biotechs, Biogen stands out as somewhat of an oddball because of its heavy reliance on growing its top line by stately price increases, or pricing some medicines at max levels right out out of the gate. In 2016, for example, the biotech used price hikes for its top-selling multiple sclerosis (MS) drugTecfidera to drive the bulk of its growth, and the company kicked off this year with yet another round of price increases for its core MS medicines.
Moreover, Biogen and its partner Ionis Pharmaceuticals (NASDAQ: IONS) priced their newly approvedspinal muscular atrophy medicine, Spinraza, at a stunning $125,000 per treatment -- causing a number of payers to immediately limit access to the drug to only the absolute sickest patients (Type 1 or infantile onset).
While this eye-popping price tag is expected to help boost Spinraza's peak sales into the $2 billion stratosphere, the public outcry has been substantial, to say the least. And payers may eventually demand sizable rebates and discounts before offering broad coverage. So, to be blunt, Biogen's current growth strategy that's steeped in regular price increases may not be sustainable for the long haul.
Besides having a dicey growth strategy in place, Biogen also lacks a compelling late-stage pipeline. After all, the biotech's most exciting product candidate is arguably the Alzheimer's disease medicine aducanumab, which belongs to a class of drugs chock-full of pivotal stage failures. So the company definitely has some work to do to flesh out its pipeline moving forward.
Which stock is the better buy?
Amgen is easily the winner in this matchup because of its superior research and development engine, more diverse product mix, and less reliance on controversial price increases to drive growth. Additionally, Amgen offers a decent dividend yield of 2.84%, while Biogen has yet to institute a dividend program.
10 stocks we like better than AmgenWhen investing geniuses David and Tom Gardner have a stock tip, it can pay to listen. After all, the newsletter they have run for over a decade, Motley Fool Stock Advisor, has tripled the market.*
David and Tom just revealed what they believe are the 10 best stocks for investors to buy right now... and Amgen wasn't one of them! That's right -- they think these 10 stocks are even better buys.
Click here to learn about these picks!
*Stock Advisor returns as of April 3, 2017
George Budwell has no position in any stocks mentioned. The Motley Fool owns shares of and recommends Biogen, Celgene, and Ionis Pharmaceuticals. The Motley Fool has a disclosure policy.