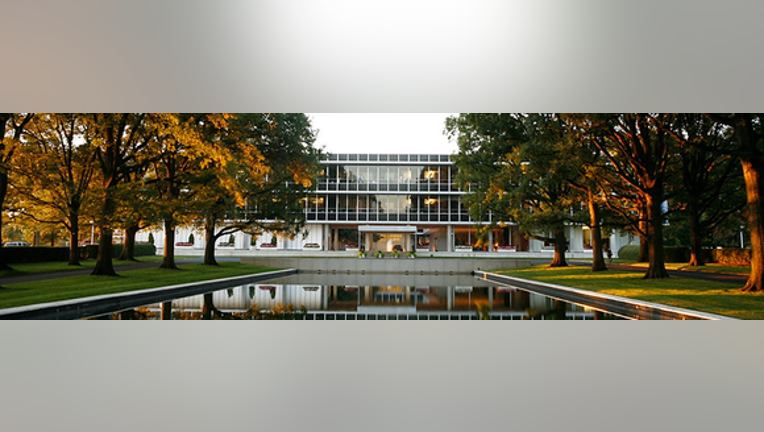 Altria HQ. Image source: Altria Group.
Tobacco stocks have produced strong returns for long-term investors, and industry leader Altria Group built a global empire on the back of its premium Marlboro brand. But that didn't eliminate the demand for cheaper discount alternatives, and Vector Group has aimed both at providing less expensive cigarettes for consumers and at diversifying its business through a real-estate venture. Investors looking at tobacco want to know which stock is the better buy right now. Let's take a closer look at Altria Group and Vector Group, comparing them on a number of metrics to see which one looks more attractive under current conditions.
Valuation Both Altria and Vector have posted solid share-price results over the past 12 months. Since April 2016, Altria has gained 28%, almost doubling the 15% return that Vector Group investors have enjoyed.
Often, investors see larger companies as being more mature and therefore assign a cheaper multiple to their shares. That's the case with Altria and Vector. Looking at earnings on a trailing basis, Vector trades at a fairly steep earnings multiple of 47. That's nearly twice the 24 earnings multiple that Altria has right now.
Sometimes, disparities narrow when you look into the future. Yet even when you incorporate expectations among investors about the companies' future earnings, Altria still comes in with a less expensive valuation. The industry leader's stock trades at about 19 times forward earnings, compared to a forward earnings multiple of 26 for Vector. Based solely on valuation, Altria looks like a more reasonably priced stock.
DividendsBoth Altria and Vector have treated dividend investors very well, and right now, Vector has a clear advantage in terms of current yield. Investors can get a dividend yield of more than 7% from Vector Group. That's nearly double the 3.6% yield that Altria offers investors right now.
A deeper look at the dividend policies that Altria and Vector Group have reveals some more insight into this disparity. Vector Group currently pays out more than three times its GAAP earnings to investors in the form of dividends. Many would have thought such a route was unsustainable, but the company has followed this strategy for a long time. Altria, by contrast, follows a more conventional policy toward its dividend payouts, maintaining an earnings payout ratio of about 80%. That conservative approach has helped Altria produce decades of rising dividends. In terms of raw income, Vector has a clear lead, but Altria's approach is more attractive from a fundamental standpoint.
GrowthAltria and Vector Group have very different aspirations that reflect their specific standings in the industry. For Altria, the smokeable products category led the way in producing double-digit percentage growth in operating company income, doing its part to produce Altria's 9% rise in adjusted earnings per share last year. The tobacco giant maintains a consistent long-term goal for 7% to 9% gains in earnings year to year, and Altria believes that it will be able to sustain those levels for the foreseeable future. That growth rate isn't spectacular, but it does reflect solid efforts to boost sales and profits even when cigarette volumes have steadily fallen over the long haul.
Vector Group, meanwhile, has gotten growth from both its real estate operations and its tobacco business. For the full 2015 year, Vector saw cigarette-related revenue fall slightly, as pricing increases failed to offset a nearly 2% drop in unit sales volume. However, adjusted operating income for the cigarette segment jumped almost 17%. By contrast, the real estate segment reversed that performance, showing a 14% rise in revenue but a decline of about a third in adjusted pro forma EBITDA. Some investors believe that Vector will choose to spin off the real estate unit in order to unlock value in both businesses, but that speculation has existed for years without any forward progress.
Both Altria and Vector have growth opportunities, and Vector's higher dividend yield seems to offset Altria's more attractive valuation. Altria gets the nod as the better buy right now based on fundamental sustainability, but Vector has defied skeptics for a long time and could continue to do so going forward as well.
The article Better Buy: Altria Group Inc. vs. Vector Group originally appeared on Fool.com.
Dan Caplinger has no position in any stocks mentioned. The Motley Fool has no position in any of the stocks mentioned. Try any of our Foolish newsletter services free for 30 days. We Fools may not all hold the same opinions, but we all believe that considering a diverse range of insights makes us better investors. The Motley Fool has a disclosure policy.
Copyright 1995 - 2016 The Motley Fool, LLC. All rights reserved. The Motley Fool has a disclosure policy.