Best-Paid U.S. Hedge Fund Managers Take Home $13 Billion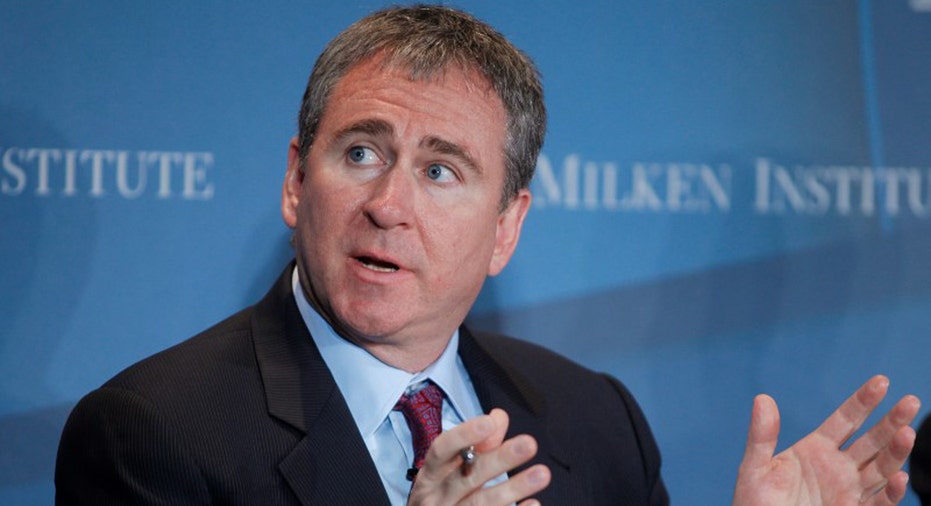 Hedge funds lost money for their investors last year but the industry's top-paid managers had a banner year, with five men earning more than $1 billion each in 2015, an industry survey released on Tuesday showed.
Together, the 25 best-paid hedge fund managers took home $13 billion, 10 percent more than the previous year. For many, computer models played a critical role in their success, according to Institutional Investor's Alpha's 15th annual ranking of the industry's highest-earning managers. (See the top-10 highest compensated hedge fund managers)
Citadel's Kenneth Griffin, who started trading from his Harvard dormitory in the 1980s, and Renaissance Technologies' James Simons, a former code breaker who launched his fund in 1982, each took home $1.7 billion in 2015 to tie for top honors. In 2014, they also took home 10 figures each but slightly less than in 2015, to claim the No. 1 and No. 2 spots.
Bridgewater's Raymond Dalio, Appaloosa Management's David Tepper and Millennium Management's Israel (Izzy) Englander rounded out the top five spots, with each man making more than an $1 billion in 2015, the survey shows.
The higher payday came "despite the fact that roughly half of all hedge funds lost money last year," said Institutional Investor Editor Michael Peltz. He added that "about half of the 25 highest-earning hedge fund managers used computer-generated investment strategies to produce their investment gains."
The lucrative pay came as the average hedge fund lost 1 percent in 2015, with some managers, including David Einhorn, Larry Robbins and William Ackman losing much more than the high-earners took in. Ackman and Robbins, who ranked in the No. 4 and No. 7 spots in the previous Rich List did not make the recent roster.
Instead, John Overdeck and David Siegel, who run the data and technology-driven investment firm Two Sigma, made an appearance for the first time, earning $500 million each. Their firm produced positive returns of 13 percent and 14.5 percent in two of its funds through November, according to return information seen by Reuters. The firm's assets were up more than 29 percent to $31 billion as of Nov. 30.
Millennium's Englander, who has made the list previously, also reached a personal milestone by topping 10 figures with compensation of $1.15 billion after his firm's multi-strategy funds gained 12.5 percent in 2015.
(Reporting by Svea Herbst-Bayliss; Editing by Dan Grebler)