Best Low P/E Stocks to Buy in January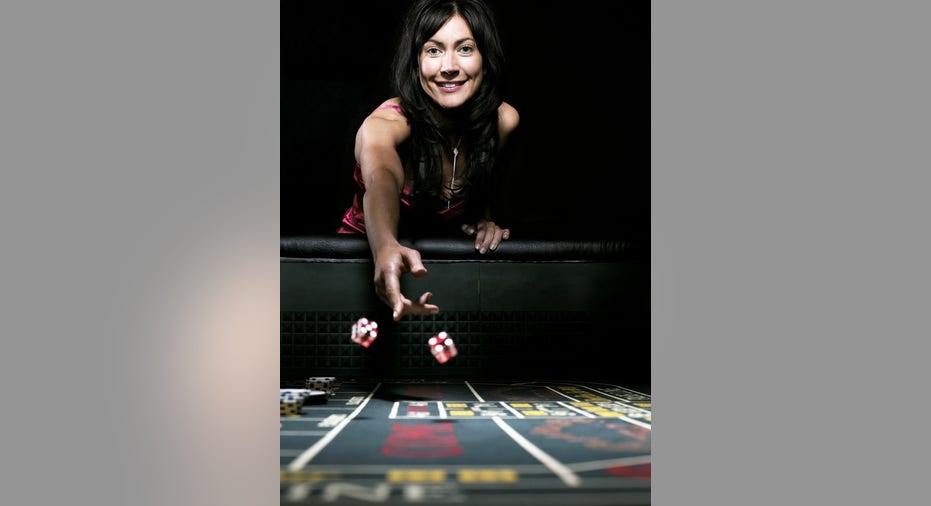 Most everyone's heard of the "January effect," the seasonal phenomenon where stock prices rise during the first month of the year as investors scoop up stocks they sold off in December because they were harvesting tax losses in a bid to offset realized capital gains. Apparently it's also a good time to look for stocks sporting low P/E ratios.
Image source: Getty Images.
Screening for value
Using finviz.com's free screening tool, I looked for the cheapest stocks that sported price-to-earnings ratios under 15 and found hundreds of them. To narrow down the list, I added a qualitative measure, filtering out those that analysts didn't expect to see grow their earnings by at least 15% annually over the next five years.
That whittled the list down to less than 50 companies, and I was able to cut the list in half again by searching out those that had PEG ratios, or their growth rates compared to their P/E ratios, that were less than 0.50, because low-PEG stocks tend to perform better than high-PEG ones (insert all sorts of caveats here on overgeneralizations).
Still, that gave me two dozen companies to look at, and while there were more than a few that looked attractive, I chose the following four stocks that seemed to hold the most promise: Boyd Gaming (NYSE: BYD), HD Supply (NASDAQ: HDS),KB Home (NYSE: KBH), andToyota(NYSE: TM),
Data source: finviz.com.
Letting the chips fall where they may
Regional casino operator Boyd Gaming is making a big bet on off-Strip gambling in Las Vegas. The locals markets and the spots it has in downtown Vegas happen to be its best performers in the most recent quarter. In particular, the locals market recorded its sixth consecutive quarterly increase in adjusted earnings before interest, taxes, depreciation, and amortization as well margins. Last year it bought the Aliante Casino and the Cannery Casino Hotel in north Las Vegas, and also purchased the Eastside Cannery Casino & Hotel in Henderson, Nevada.
Image source: Getty Images.
With Las Vegas gaming revenues strengthening, particularly in the locals market, Boyd looks well positioned to capitalize on the situation there. It also has properties in Illinois, Indiana, Iowa, Kansas, Louisiana, and Mississippi, and while some of them have been challenged by increased competition, those in southern Louisiana were hit by flooding in August and performance declined. Now that they've dried out, look for those results to improve as well.
Building a future
Once upon a time HD Supply wasa distributor within Home Depot, but now it supplies professional builders and contractors on its own, a particularly robust market that has been pushing its former parent well ahead of rival big box store Lowe's.Professional customers are critical to both, but the former has greater exposure to the professional market than does the latter, and having a greater share of higher-spending professional customers has tilted the field in its favor.
Image source: HD Supply.
HD Supply is also capitalizing on the market, and its stock looks especially cheap because it booked a big windfall last year after selling its power-solutions division to wire and cable specialist Anixter International.Analysts, however, are still expecting substantial earnings growth from the supplier over the next few years, and with an improving economy and its own scale across 48 states and six Canadian provinces, HD Supply's discounted stock is attractive.
On the home front
Another bet on the housing market, KB Home is the priciest of the bunch with a P/E just under 14, but as one of the country's largest homebuilders and with renewed demand among home buyers, particularly in its prime central and west markets, even the "premium" might be well worth paying.
Image source: Getty Images.
There are some confusing trends in housing at the moment. Online brokerage Redfin, for example, expects home sales to grow 2.8% this year with home prices rising 5.3%. However, the Federal Reserve is expected to be raising interest rates this year and for the next few years as the economy improves. Those are factors that would typically hurt the housing market, but with a new administration coming in and the promise of tax cuts and infrastructure spending hikes on the horizon, they could help further stimulate the housing market and KB Home's stock.
Pedal to the metal
If housing is getting ready to build a future, the auto market is seen as stalling out, making Toyota a seemingly risky selection. Yet Ford, GM, and Nissan all just reported surprise gains in December, making 2016 the seventh consecutive year of sales gains.And Toyota recently reported it is expecting a 1% increase in global vehicle sales to approximately 10.2 million this year, thanks in part to the introduction of new vehicles, such as the C-HR compact sport utility.
Image source: Toyota.
Where low oil and gas prices have helped car sales in some markets (but hurt them in others, such as the Middle East), Toyota's looking to increase production to 10.37 million vehicles. It fell a little short of its sales goal this year, but maybe the auto sales peak hasn't been hit yet.
Toyota remains the largest automaker in the world, but not only does it have the greatest sales, it also enjoys some of the highest gross margins. With analysts expecting it to maintain its profitable growth for some time to come, what may have looked like a risky bet could really be a safe drive to profits.
The bottom line
Investors shouldn't simply buy a stock because it has a low P/E, but when you factor other considerations into the equation, it makes bottom hunting a more profitable endeavor. Starting by screening for stocks with multiples that are below both the market averages and its peers can help you find cheap stocks like Boyd Gaming, HD Supply, KB Home, and Toyota, that deserve a more rigorous examination from investors.
10 stocks we like better than Boyd Gaming When investing geniuses David and Tom Gardner have a stock tip, it can pay to listen. After all, the newsletter they have run for over a decade, Motley Fool Stock Advisor, has tripled the market.*
David and Tom just revealed what they believe are the 10 best stocks for investors to buy right now... and Boyd Gaming wasn't one of them! That's right -- they think these 10 stocks are even better buys.
Click here to learn about these picks!
*Stock Advisor returns as of Nov. 7, 2016
Rich Duprey has no position in any stocks mentioned. The Motley Fool recommends Home Depot. The Motley Fool has a disclosure policy.