Best Discount Brokers: Fidelity vs. Vanguard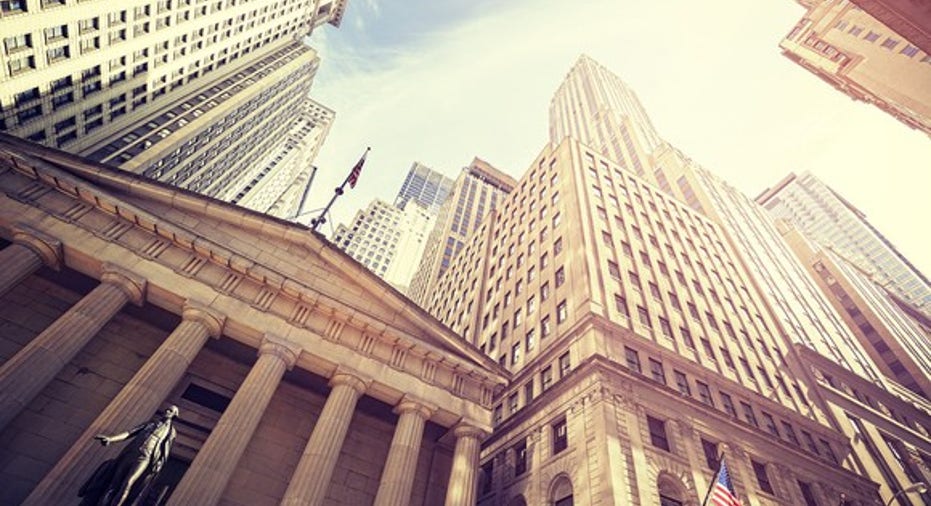 When you're ready to open a brokerage account, there are plenty of brokers to choose from. Fidelity and Vanguard may be better known for their mutual funds, but both offer brokerage services to help long-term investors buy stocks, options, and ETFs, too! Here's how their services compare on key features for investors.
Trading costs and commissions
Fidelity and Vanguard's discount brokerage services make buying and selling investments easy and inexpensive. Here's how the two compare on trading costs for stocks, options, ETFs, and mutual funds.
Data sources: Company websites.
Depending on your needs, Fidelity and Vanguard could be fine brokerages for long-term investors. Keep in mind that the table reflects the standard commission prices. For example, Vanguard charges lower commissions to investors who keep larger balances in Vanguard funds and ETFs, but charges higher commissions to investors who make more than 25 stock trades.
Trading costs may also be reduced by promotional offers. Brokers'special offers for IRA accounts include cash bonuses, commission-free trades, and other incentives to open or transfer an IRA.
Commission-free ETFs and NTF Funds
Fidelity and Vanguard both have selected no-transaction-fee (NTF) mutual funds and ETFs on which they do not charge transaction fees to buy or sell. Here's how they compare on fee-free funds.
Data source: Company websites.
Investors who plan to use ETFs and funds as part of their portfolio may have a preference toward Fidelity or Vanguard here. If you'd like to invest in Fidelity or Vanguard funds, you may save on transaction fees by opening a brokerage account directly with either fund company.
Account minimums
Fidelity requires that its investors deposit at least $2,500 to open a new account. Vanguard does not have an account minimum to open a brokerage account, although some of its mutual funds have starting minimum investments of $3,000. Serious investors will find that the low minimum account requirements are not necessarily a roadblock to opening a brokerage account at either firm.
Keep in mind that some brokerages have special minimum deposit requirements to qualify for special offers for IRA accounts. Special offers include cash bonuses, commission-free trades, and other perks.
Trading platform
The Motley Fool espouses long-term investing. Therefore, we don't demand much from a trading platform. We try to spend as little time trading as we can, and prefer to hold stocks for years and years, if not forever.
Depending on your needs, long-term investors could be very happy with either Vanguard or Fidelity and their respective trading platforms. We tend to think that what investors perceive as the "quality" of a trading platform is mostly personal preference, so we'll defer to your own judgement here.
An online discount brokerage account gives you access to Wall Street, in addition to stock markets around the world. Image source: Getty Images.
International stocks and ADRs
Fidelity offers access to markets in 25 different countries, with the ability to settle your trades in 16 different currencies. In addition, investors can invest in foreign stocks domestically buy investing in American depositary receipts (ADRs), which trade on U.S. stock exchanges. Commissions vary by foreign market, with rates that can be much higher than the standard commission to trade on U.S. markets.
Similarly, Vanguard offers investors the ability to buy and sell stocks directly on foreign markets; however, international stock trading is not as easy as trading in domestic stocks. Trades on foreign markets must be placed through Vanguard's Brokerage Block Desk and incur a $50 processing fee on top of a commission. Vanguard customers can easily trade ADRs, however.
Research quality and tools
We believe that second opinions and research tools can be helpful to do-it-yourself investors, and both Fidelity and Vanguard deliver here. Fidelity customers can research stocks and funds by technical and fundamental factors, and set alerts for companies in your portfolio or on your watch list. Similarly, Vanguard offers a number of screening tools, in addition to third-party research from Thomson Reuters and Standard & Poor's. Long-term investors will find that both brokers have plenty of research to complement their investing process.
Mobile app
If you want to trade from your phone, Vanguard and Fidelity can help you do that with a mobile app. Here's how each brokers' users and clients rated their mobile capabilities on iOS and Android (as of Dec. 5, 2016).
Data sources: Relevant app stores.
These brokers are more than just fund managers
Investors who have a long-term mindset with their investments will find that either Fidelity or Vanguard offer what they need: low commissions, access to international stock trading, and research to help their clients find good investments.
To be clear: The Motley Fool does not endorse any particular broker, but we can help you make the best choice for your needs. See Fool.com's Brokerage Center to compare commissions, account minimums, and other important information between several of the top online discount brokers.
A secret billion-dollar stock opportunity The world's biggest tech company forgot to show you something, but a few Wall Street analysts and the Fool didn't miss a beat: There's a small company that's powering their brand-new gadgets and the coming revolution in technology. And we think its stock price has nearly unlimited room to run for early in-the-know investors! To be one of them, just click here.
Try any of our Foolish newsletter services free for 30 days. We Fools may not all hold the same opinions, but we all believe that considering a diverse range of insights makes us better investors. The Motley Fool has a disclosure policy.