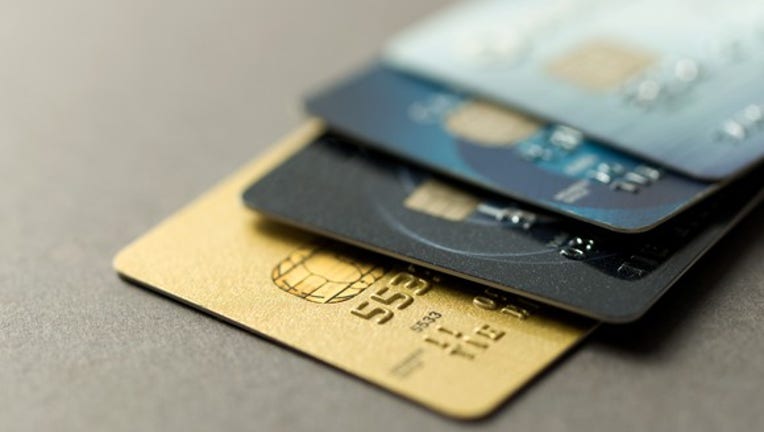 What are the best credit cards to get in 2016? The answer depends on what you need a card for, and your personal preference for rewards. If your goal is to pay off old balances and eliminate your credit card debt for good, a card designed for balance transfers is the way to go. On the other hand, if your goal is to accumulate enough airline miles for a trip you have in mind, a travel rewards card is your best bet.
Fortunately, competition in the credit card industry has never been heavier, and as a result, there are excellent options in every category. With that in mind, here are my picks for the best credit cards of 2016.
Best cash-back cards
Image source: American Express.
There are some credit cards that give you high cash-back rates on certain types of purchases. Of these, my preference is the Blue Cash Preferred Card from American Express.Although the card does come with a $75 annual fee, it pays an unheard-of 6% cash back on groceries (up to $6,000 per year), as well as 3% back on gas. All other purchases earn 1%.
The introductory offer on this card is pretty compelling: a 0% APR on purchases for 12 months, $150 cash back after spending $1,000 within three months, and 10% back on purchases from U.S. wireless phone service providers for the rest of 2016 (up to $200 back).
Image source: Citigroup.
Of course, many people prefer one flat cash-back rate, and Citigroup'sCiti Double Cash card is best-in-breed. The card has no annual fee, an introductory 0% APR on balance transfers for 18 months, and a 2% cash-back rate on all purchases (1% when you buy, and another 1% when you pay the bill).
Best travel rewards cards
Image source: Capital One.
My preference is the Capital One Venture Rewards card, which earns two miles for every dollar you spend; 100 miles is redeemable for $1 in travel rewards. You can book airline tickets, hotels, and rental cars through any website, and redeem your miles as a statement credit. The card has a $59 annual fee (waived for the first year), and a bonus of 40,000 miles (equal to $400 in travel) after spending $3,000 within the first three months.
Image source: American Express.
For specific airlines and hotels, the Starwood Preferred Guest American Express is a great choice. Not only do Starpoints tend to go further than those of other hotel loyalty programs, but you'll earn credits toward elite status, and you can transfer Starpoints to many major airlines. The card has a relatively high $95 annual fee (waived the first year), but the 25,000 Starpoint introductory bonus can get you several free nights at most Starwood properties.
Best cards for balance transfers and 0% introductory APR
Image source: Chase.
The aforementioned Citi Double Cash card is an excellent balance transfer option, but my favorite introductory APR card is the no-annual-fee Chase Slate. In all honesty, there are longer introductory periods available from competitors' cards than the Slate's 15-month introductory 0% APR on purchases and balance transfers.
However, it's the fact that the Slate charges no fee on balance transfers that sets this card apart. Most balance transfers come with a 3% fee -- so a $3,000 transfer would cost you $90. Avoiding this fee can be well worth giving up a few interest-free months, especially if you can pay the balance in the 15-month timeframe.
Do some research to determine the best choice
Keep in mind that this isn't an exhaustive list of good credit card products, and that others may have specialized benefits that make more sense for you.
For a personal example, I travel with Delta quite often, so my Delta American Express Platinum SkyMiles card and its Delta-specific benefits make a lot of sense for me. As another example, I bank with Wells Fargo, so it makes sense that I have an open credit card with the bank that can be linked to my checking account. So it's worth exploring some other options if situations like these apply to you.
Also, many credit card companies will send personalized offers, especially if you have great credit, or will post limited-time offers on their websites that can be significantly more enticing than the standard offers mentioned here.
However, I believe the cards I discussed above and their current offers (of both introductory and permanent benefits) are the best in their respective broad categories. They are a good starting point if you're in the market for a new credit card.
The article Best Credit Cards in 2016 originally appeared on Fool.com.
Matthew Frankel owns shares of American Express. The Motley Fool owns shares of and recommends Wells Fargo. The Motley Fool recommends American Express. Try any of our Foolish newsletter services free for 30 days. We Fools may not all hold the same opinions, but we all believe that considering a diverse range of insights makes us better investors. The Motley Fool has a disclosure policy.
Copyright 1995 - 2016 The Motley Fool, LLC. All rights reserved. The Motley Fool has a disclosure policy.