Best Cable Stocks of 2016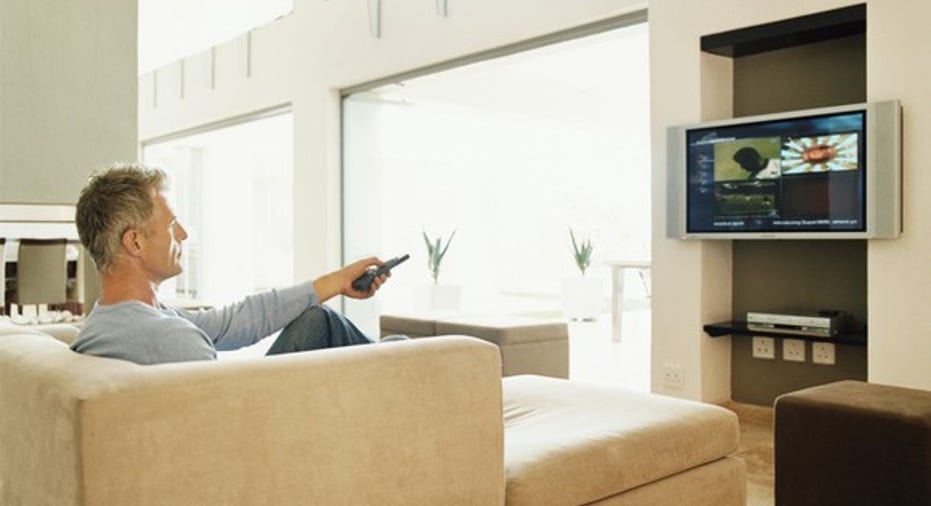 Image source: Getty Images.
Cord-cutting grew worse in 2016 as an estimated more than 750,000 customers left pay-TV for other options over the last four quarters.Few operators bucked the trend this year, but there were still a handful of standout performers in the industry. Here are three of the best cable stocks from 2016.
Comcast
Comcast (NASDAQ: CMCSA) is one of the few pay-TV operators that have actually added customers over the past year. For the 12 months ending on Sept. 30, Comcast added 170,000 video subscribers. It's largely benefiting from a reduced focus from Verizon and AT&T on their telecom services, which had been encroaching on Comcast's territory.
Comcast's cable communications segment grew revenue 6.5% through the first nine months of 2016. Comcast has been able to raise prices for cable and internet subscribers mainly as a result of its X1 platform. The X1 set-top box offers an improved user interface for cable, integrating internet services such as on-demand streaming or live sports stats into the viewing experience. The company reports that 45% of video subscribers have the X1 box.
Comcast's stock price climbed about 24% in 2016. That's well ahead of the 10% returned by the S&P 500. As one of the few pay-TV operators still adding new customers and with the advantage of owning one of the largest media companies, Comcast looks poised to continue to outperform.
Charter
Charter (NASDAQ: CHTR) has lost about 57,000 video subscribers on a pro forma basis over the last four quarters. But it's transformed itself significantly in 2016 with the acquisitions of Time Warner Cable and Bright House Networks. Unlike Comcast, Charter is exclusively focused on its cable business. The addition of millions of new customers gives it a much-stronger position in the industry to continue raising prices.
Indeed, Charter has been able to do just that. Its average revenue per residential subscriber increased 2% year over year in the third quarter, to $109.69 per month. The addition of Time Warner Cable negatively impacted its revenue per subscriber, but Charter is quickly rebranding the business to Spectrum and bringing non-digital customers to digital in an effort to keep its prices high.
Charter's stock skyrocketed in 2016 following the approval of its Time Warner Cable and Bright House acquisitions and management's strong execution. The stock price went up about 59% in 2016. With 24.5 million customer relations -- nearly one-quarter of the entire market -- Charter is well positioned to continue growing revenue through regular price increases and continued internet customer additions. It may not be able to continue growing its video subscribers, however, given the headwinds it's facing.
Cable One
Cable One (NYSE: CABO) is a bit different from Comcast and Charter. Not only is it a tiny cable provider with about 316,000 video subscribers, but it's losing those subscribers at a fairly rapid clip. Over the last 12 months, Cable One lost nearly 51,000 video subscribers -- almost 14% of its customer base.
It's making up for the losses with data customers and business services. Cable One's data revenue increased 18.8% year over year last quarter thanks to a 1.9% increase in connections and a 16.6% rate increase. Business services revenue grew 13.2% year over year last quarter as the company continues to expand its presence in small and medium-sized businesses. As a result, Cable One's overall revenue increased 3.7% for the quarter.
Cable One's management has been able to effectively control costs while raising its rates, producing outsize increases in net income. Specifically, a decline in Cable One's headcount resulted in savings of about $2.4 million. Total operating expenses climbed just 1.9% last quarter, resulting in a large growth in net income.
The stock price of Cable One climbed about 41% in 2016. Management's focus on raising rates and controlling costs has worked well so far, but the rapid decrease in video subscribers is a major concern heading into 2017.
Investors interested in buying stock in a cable operator in 2017 may do better with one of the larger players such as Comcast or Charter.
10 stocks we like better than Comcast When investing geniuses David and Tom Gardner have a stock tip, it can pay to listen. After all, the newsletter they have run for over a decade, Motley Fool Stock Advisor, has tripled the market.*
David and Tom just revealed what they believe are the 10 best stocks for investors to buy right now... and Comcast wasn't one of them! That's right -- they think these 10 stocks are even better buys.
Click here to learn about these picks!
*Stock Advisor returns as of Nov. 7, 2016
Adam Levy owns shares of Verizon Communications. The Motley Fool recommends Cable One and Verizon Communications. The Motley Fool has a disclosure policy.