Best Buy Surprise Sends Shares Soaring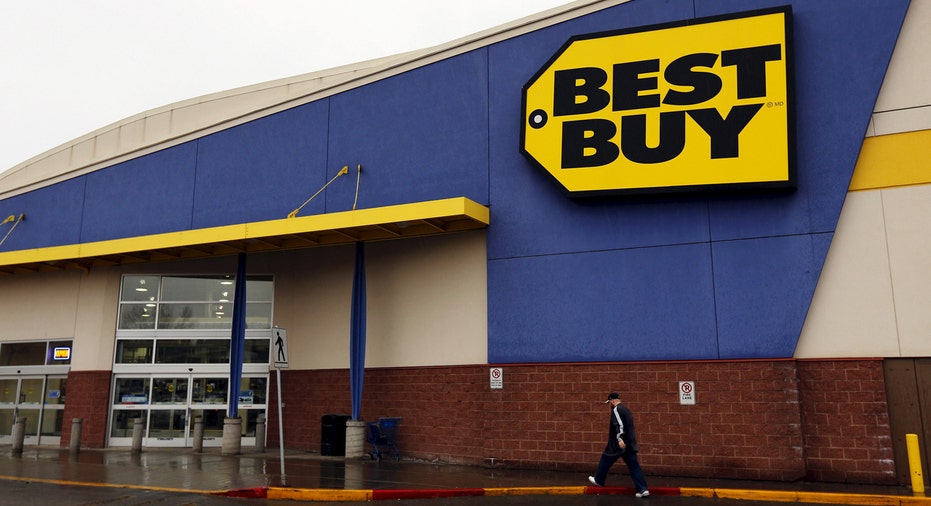 Best Buy Co Inc reported a much higher-than-expected quarterly profit on strength in health and wearable items like smartwatches, and the largest U.S. electronics retailer raised its earnings outlook, sending its shares up nearly 16 percent.
The results bucked a string of weak performances in the electronics category by competitors like Target Corp and Wal-Mart Stores Inc.
Best Buy said demand rose for items like home theater systems, major appliances and computing products, as well as smartwatches, but declined for mobile phones and gaming.
Chief Executive Officer Hubert Joly said he expected mobile phone sales to increase this quarter and next as scheduled product introductions draw consumers.
Apple Inc's long-awaited iPhone 7 is set for availability next month. Last week, Target blamed its poor performance in part on lower demand for electronics due to a drop in demand for Apple products.
Best Buy's online sales as a percentage of domestic revenue increased to 10.6 percent from 8.6 percent in the second quarter ended on July 30, helped by faster shipping and improvements in the checkout process and search functionality, Joly said.
Excluding special items, earnings of 57 cents per share beat the analysts' average forecast of 43 cents, according to Thomson Reuters I/B/E/S.
Sales at established stores rose 0.8 percent from a year earlier. Analysts had expected a 0.60 percent decline, according to research firm Consensus Metrix.
Best Buy said it expected low-single-digit percentage growth in fiscal-year operating income, compared with a previous forecast of "approximately flat" results.
The company gave a third-quarter profit and revenue outlook roughly in line with analysts' estimates.
Revenue rose slightly to $8.53 billion in the second quarter, snapping a three-quarter streak of declines. Analysts on average had expected $8.40 billion.
Net income increased 20.7 percent to $198 million from $164 million.
International revenue declined 1 percent but rose 4.1 percent on a currency-neutral basis. (Reporting by Nandita Bose in Chicago and Subrat Patnaik in Bengaluru; Editing by Lisa Von Ahn)