Best Buy is very strong in 1Q; Wall Street sours on outlook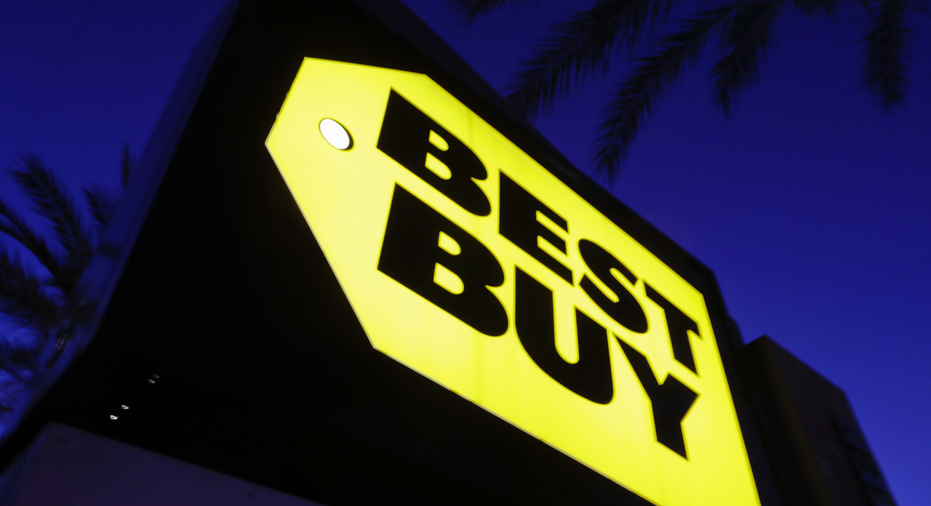 A very strong quarter from Best Buy Co. was overshadowed by a profit outlook that left some investors wanting.
Profit rose 10.6 percent to $208 million, or 72 cents per share. Earnings, adjusted for restructuring costs and pretax expenses, were 82 cents per share, easily beating industry analyst per-share expectations of 75 cents.
The consumer electronics retailer posted revenue of $9.11 billion in the period, also topping Street forecasts.
Same-store sales, a key measure of a retailer's health, rose 7.1 percent, mainly on sales of mobile phones, appliances, and smart computing and electronic products.
But many focused on the company's profit projections for the current quarter and the year. Best Buy expects its per-share earnings for the second quarter to range from 77 cents to 82 cents, which left a lot of space below the average analyst projection for per-share earnings of 82 cents. It expects full-year earnings in the range of $4.80 to $5 per share, again leaving room to fall short of Wall Street's per-share earnings expectations of $4.98.
Shares fell in early, electronic trading.
Best Buy has consistently surprised investors with its resilience. Shares since the beginning of the year and over the past 52 weeks have far exceeded all three major U.S. indexes. It's maneuvered to compete in a retail landscape that now includes Amazon.com, even creating new partnerships with the online goliath to sell its technology in Best Buy stores.
Earlier in May, Best Buy agreed to sell Amazon's voice-controlled TVs at its stores. It already sells the Amazon Kindle and other gadgets, but the recent agreement makes Best Buy the only place where you can walk in and buy a TV powered by Amazon's Fire TV software.
Even with the company under pressure before the opening bell Thursday, industry experts use Best Buy as an example of retail survival in the age of Amazon.
"At the heart of Best Buy's strategy is a view that it can use its assets to help enrich people's lives through technology," said Neil Saunders, managing director of GlobalData Retail. "While the statement may sound grandiose, it is based on a common-sense view that many consumers want help and advice in navigating the multitude of technology products, devices, and solutions that exist today. This happens to be something that is often most effectively done in-person at physical locations; both of which are things that Best Buy has and can leverage."
Shares of Best Buy Co. fell almost 3 percent before the opening bell. Shares are up 50 percent from a year ago, today.
_____
Portions of this story were generated by Automated Insights using data from Zacks Investment Research. Access a Zacks stock report on BBY at https://www.zacks.com/ap/BBY