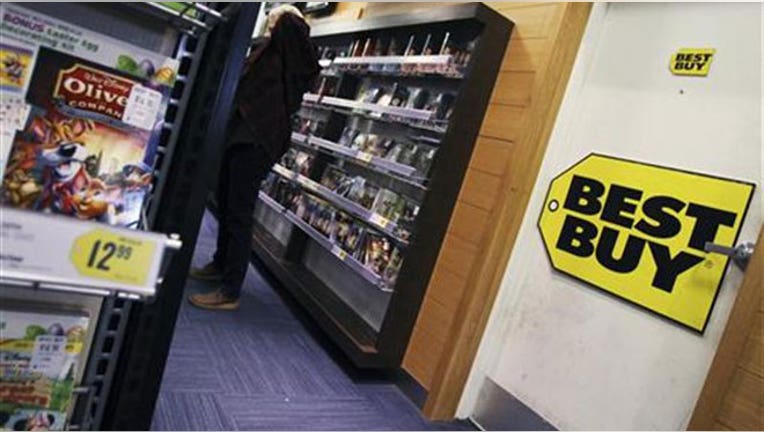 Just six months ago Best Buy (NYSE:BBY) was faced with the daunting task of a slow turnaround amid high costs and weak sales. Over the last few weeks, however, it has quieted critics with improved sales and has even garnered respect from analysts.
The Richardson, Minn.-based consumer electronics giant has been awarded several upgrades by analysts so far this year. On Monday, J.P. Morgan (NYSE:JPM) resumed coverage of Best Buy with an "overweight" rating on a price target of $29.
Much of the recent optimism on Best Buy has been a reflection of confidence in its turnaround plan and new management, including CEO Hubert Joly.
Shares of Best Buy ticked up about 1% to $21.67 in morning trade. They have climbed 81% since January 1.
"The arrival of the new CEO and CFO brings a high level of talent and the right team at the right time as BBY shakes up the atrophy that had set in during recent years," said J.P. Morgan analyst Chris Horvers.
The analyst highlights Best Buy's cost cutting opportunities, including cutting down on payroll and selling, general and administrative expenses. He also believes domestic results will drive the stock and that the big-box retailer will re-examine the Canadian and European markets.
Notably, Horvers touts Best Buy's recent attempt to regain price and assortment leadership after abdicating the throne to Amazon (NASDAQ:AMZN). During the holidays, it began offering price matching and same-day in-store pickup in moves that cut into the world's largest online retailer's market share.
"Price perception in big box is critical – just look at Wal-Mart (NYSE:WMT)," he said.