Best Buy Accelerates Dividend to December As Cliff Deadline Approaches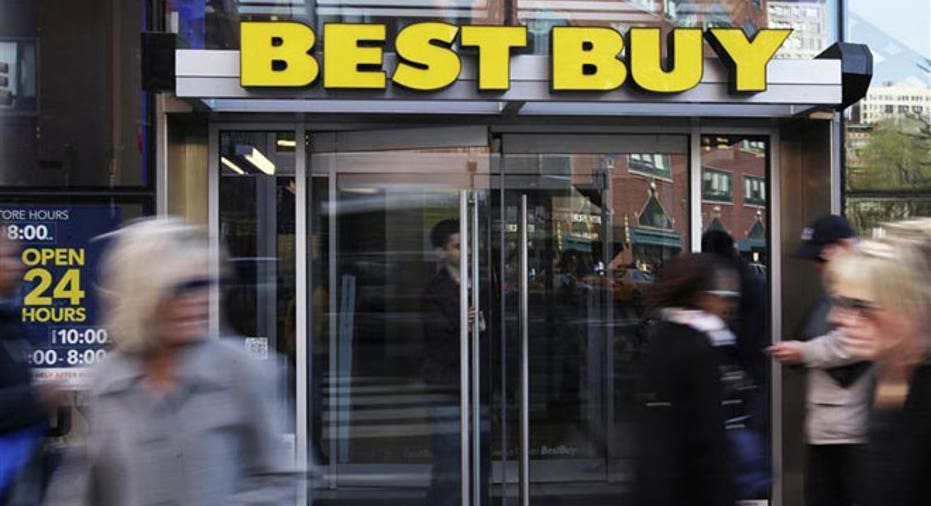 Best Buy (NYSE:BBY) accelerated its quarterly dividend payment by two days, to Dec. 31, on Wednesday, ahead of the rapidly approaching fiscal cliff deadline that threatens to more than double dividend taxes.
The Minneapolis-based consumer electronics giant moved the 17-cent dividend up from Jan. 2 to shareholders of record on Dec. 11.
The retailer joins a slew of other companies, including Oracle (NASDAQ:ORCL), Wal-Mart (NYSE:WMT), American Eagle (NYSE:AEO), Carnival (NYSE:CCL), Coach (NYSE:COH), Movado (NYSE:MOV) and Brown Forman (NYSE:BFB), among others, that have either declared special dividends or moved forward dividend payments to December.
If the U.S. fails to resolve fiscal issues by the end of the year, dividend taxes could more than double to 39.6%.
Best Buy confirmed to FOX Business that the dividend acceleration is related to the fiscal cliff. Other companies, including Wal-Mart and American Eagle, have also cited the fiscal cliff for their dividend maneuvers.