Best Buy 3Q results fall short with holiday profit forecast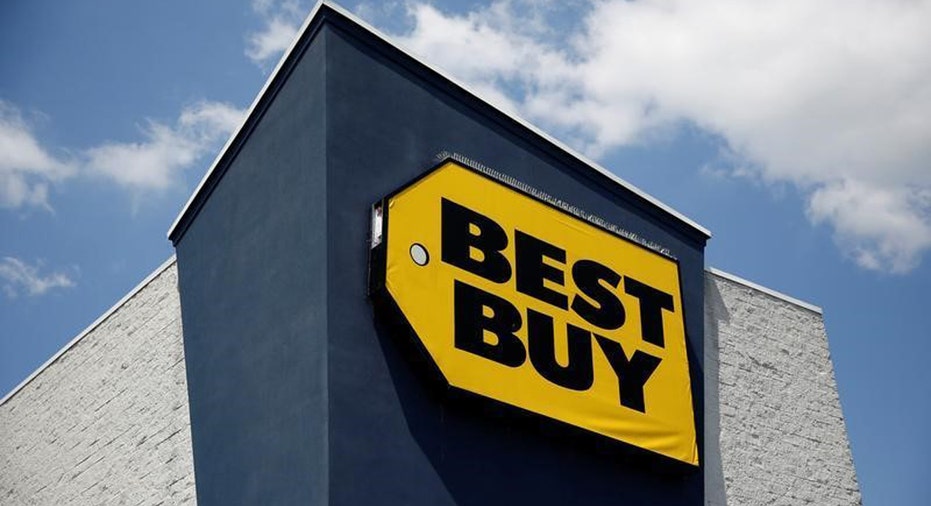 (Reuters) - Best Buy Co Inc (NYSE:BBY) reported disappointing third-quarter results on Thursday and forecast holiday-quarter profit below Wall Street estimates as it cut prices to match those offered by rivals including Amazon.com Inc (NASDAQ:AMZN).
Shares of the United States' single largest consumer electronics chain fell 4.4 percent to $54.80 before the bell in New York.
With online sellers driving down prices of electronic goods, Best Buy last week added to its long-term policy of price-matching by offering free shipping for the Thanksgiving to Christmas period when U.S. consumers spend the most.
Its forecast for adjusted earnings for the fourth quarter was $1.89 to $1.99 per share, well short of analysts' consensus expectation of $2.03 per share.
Best Buy's same-store sales also rose only 4.4 percent in the quarter ended Oct. 2, missing analysts' average estimate of a 4.8 percent rise as it was hurt by the late launch of Apple's iPhone X and a violent U.S. hurricane season.
The company said it lost more than $100 million in revenue in the quarter because of Apple's decision to launch its flagship phone later in the year. Industry watchers had expected the phone to be launched by the end of September.
Best Buy also raised an online storm by charging $100 more than the base price for unlocked versions of the iPhone X. The company now says it will offer the high-end phone at its original price but only on an installment basis.
The company also said its same store sales suffered by 15 to 20 basis points due to the impact of hurricanes in Texas, Florida and Puerto Rico and earthquakes in Mexico.
BTIG analysts wrote in a pre-earnings note as much as 8 percent of Best Buy's store base could have been impacted by hurricanes.
The Richfield, Minnesota-based company's net income rose to $239 million, or 78 cents per share, in the quarter, from $194 million, or 61 cents per share, a year earlier.
Excluding one-time items, the company earned 78 cents per share in the third quarter, in line with analysts' estimates according to Thomson Reuters I/B/E/S.
Best Buy's revenue rose 4.2 percent to $9.32 billion, below expectations of $9.4 billion.
(Reporting by Uday Sampath in Bengaluru; Editing by Arun Koyyur and Patrick Graham)