Berkshire Profit up 25% as Insurance Helps, BNSF Weighs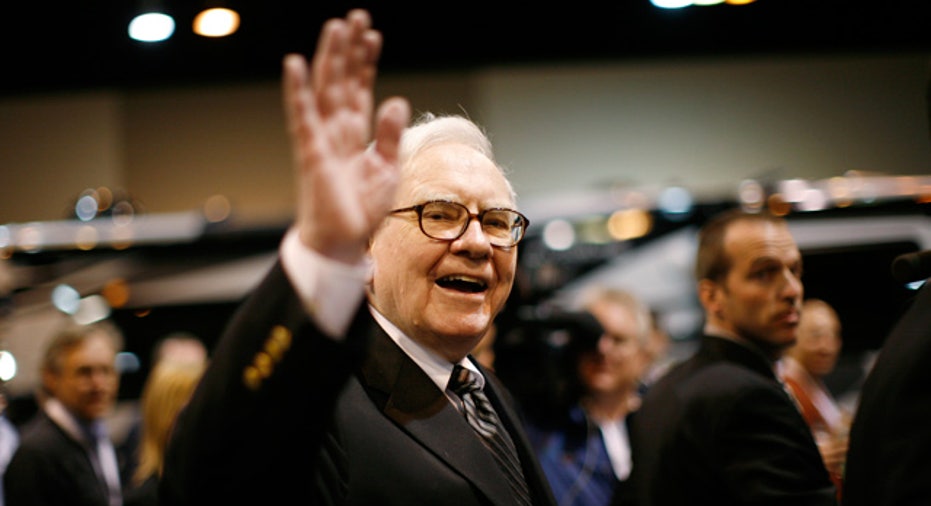 Berkshire Hathaway Inc on Friday said second-quarter profit rose 25%, helped by improvement in insurance underwriting, investment gains and the purchase of Precision Castparts Corp, Warren Buffett's largest-ever acquisition.
But operating results fell short of analyst forecasts, as depressed oil prices and coal demand weighed on volume at the conglomerate's BNSF railroad unit.
Net income for Omaha, Nebraska-based Berkshire rose to $5 billion, or $3,042 per Class A share, from $4.01 billion, or $2,442, a year earlier.
Operating profit rose 18 percent to $4.61 billion, or $2,803 per Class A share, from $3.89 billion, or $2,367.
Analysts on average expected operating profit of about $2,911 per share, according to Thomson Reuters I/B/E/S.
Revenue rose 6 percent to $54.46 billion. Book value per share, Buffett's preferred measure of growth, rose 1.7 percent from the end of March to $160,009.
Insurance underwriting swung to a $337 million profit from a year-earlier loss of $38 million, helping boost overall insurance profit, including investments, 40 percent to $1.32 billion.
The underwriting improvement stemmed mainly from a unit that protects against major catastrophes. It posted a $184 million pretax underwriting gain, versus a $411 million year-earlier loss.
Investments and derivatives overall generated $394 million of profit, compared with $123 million a year earlier.
Precision Castparts helped boost pretax profit in Berkshire's industrial products sector by 34 percent.
The April-to-June period was Precision's first full quarter as a Berkshire unit, after Buffett bought the aircraft parts maker for about $32.1 billion in January.
Berkshire ended the quarter with more cash, $72.68 billion, than it had beforehand. A key reason was that Kraft Heinz Co , in which Berkshire holds a 26.8 percent common stock stake, redeemed $8.32 billion of preferred stock that Berkshire also owned.
(Reporting by Jonathan Stempel in New York; Editing by Diane Craft and Leslie Adler)