Berkshire Hathaway Earnings: Operating Income Jumps 7% in the Third Quarter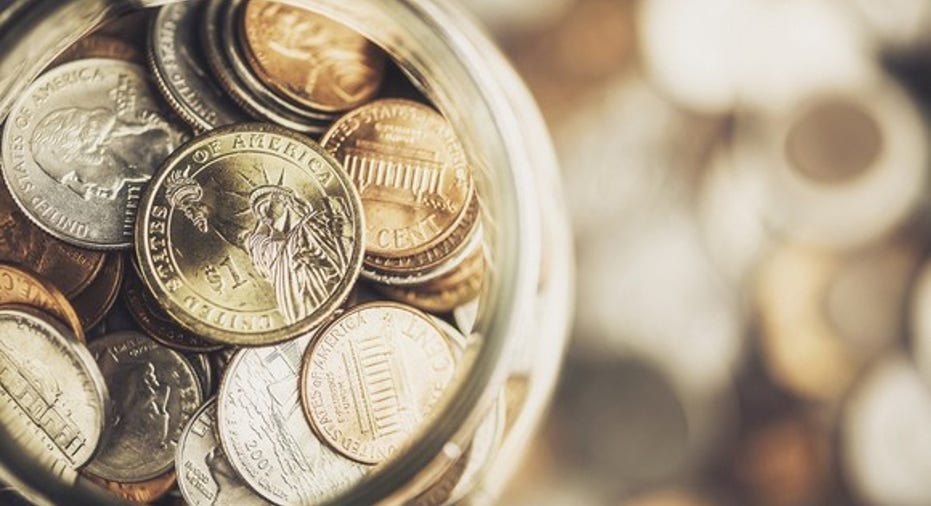 Image source: Getty Images.
Berkshire Hathaway (NYSE: BRK-A)(NYSE: BRK-B) reported that its varied business units generated $4.85 billion in operating earnings this quarter, up about 6.6% from $4.55 billion in the third quarter of 2015. On a per-share basis, operating income increased to $2,951 per Class A share, up about 6.6% year over year.
Including gains and losses on its investment portfolio, earnings were $4,379 per Class A share.Let's dig into the biggest pieces of Berkshire's quarterly earnings, piece by piece.
Berkshire's portfolio
Buffett typically steers investors away from worrying too deeply about the quarter-to-quarter swings in the value of its investment portfolio, but it was a meaningful contributor to net income this quarter.Berkshire earned about $2.3 billion from investments during the quarter.
The "plain vanilla" portfolio made up primarily of publicly traded stocks contributed $2 billion to earnings, while its derivatives positions contributed $297 million. In 2015, its investment portfolio generated more than twice as much in earnings -- $4.9 billion in all.
Of course, earnings from investments are largely the result of mark-to-market accounting. Should stock prices decline in the fourth quarter, gains recorded in the third quarter would be reversed in the fourth quarter.
Insurance zigs and zags, but skirts Matthew
As is typical, Berkshire's insurance results were mixed across the four units, but in all, its insurers posted yet another quarter of underwriting profits.Pre-tax underwriting income in its insurance group declined year over year, to $409 million, down from $643 million in the year-ago period. Berkshire Hathaway and GEICO saw their pre-tax earnings fall by $218 million and $120 million, respectively.
Despite a decline in pre-tax profits, GEICO is certainly growing. Premiums earned increased 11.9% in the third quarter, and voluntary auto policies-in-force increased by 276,000 during the quarter. Policies-in-force increased 5.2% in the first nine months of 2016. The company noted that growth in policies at GEICO in the third quarter continued into October.
General Re posted a $102 million increase in pre-tax earnings, somewhat offsetting the decline in the earnings of Berkshire's historically more-profitable insurance units.Berkshire Hathaway earned about $1 billion in pre-tax investment income from $91 billion of float generated by its insurance units.
The best news is that there is no particularly bad news. Berkshire said in its quarterly report that, "based on preliminary estimates, we believe that losses arising from Hurricane Matthew in October 2016 will not be material."
Coal shipments drag on BNSF... again
Berkshire's railroad, BNSF, saw its pre-tax earnings decline year over year, to $1.6 billion, down from $1.8 billion during the year-ago period. Once again, commodity shipments were to blame.
Berkshire's quarterly filing says that revenue and earnings were negatively impacted by lower volume, "particularly in the coal and petroleum products categories." Its experience is consistent with its peers, which generally reported declining commodity shipments, revenue, and earnings.
In the third quarter, freight revenue from coal declined 18.5% year over year, to $1 billion. In its quarterly report, the company says that it expects the trend to continue. It notes that, "although natural gas prices have risen in the third quarter, we expect declines in coal volumes for the rest of 2016." Power plants use natural gas as a coal substitute -- thus demand for coal is inversely related to fluctuations in natural gas prices.
Batteries and airplane parts boost manufacturing
Berkshire's manufacturing businesses were one of the bright spots in its report, helped by revenue and pre-tax profits served up by Precision Castparts and Duracell, businesses which were not included in the year-ago results.
Pre-tax earnings from its manufacturing businesses jumped to about $2 billion, up from $1.3 billion a year ago. Berkshire noted that the group's pre-tax earnings increased by 2.9% year over year, excluding the impact of Precision Castparts and Duracell. That represents improvement over the first half of the year in which pre-tax earnings were down 4%, excluding its most recent acquisitions.
Berkshire's bulging bank account
Berkshire ended the third quarter with nearly $85 billion in cash and cash equivalents, up from roughly $73 billion of cash at the end of the second quarter, giving Buffett and Berkshire Hathaway plenty of liquidity to fund yet another large acquisition.
How Berkshire Hathaway will reinvest its rapidly growing cash balance remains to be seen. But one thing is certain: Given the right deal, Buffett isn't afraid to deploy tens of billions of dollars to add yet another big brand to Berkshire Hathaway's portfolio of businesses.
A secret billion-dollar stock opportunity The world's biggest tech company forgot to show you something, but a few Wall Street analysts and the Fool didn't miss a beat: There's a small company that's powering their brand-new gadgets and the coming revolution in technology. And we think its stock price has nearly unlimited room to run for early in-the-know investors! To be one of them, just click here.
Jordan Wathen has no position in any stocks mentioned. The Motley Fool owns shares of and recommends Berkshire Hathaway (B shares). Try any of our Foolish newsletter services free for 30 days. We Fools may not all hold the same opinions, but we all believe that considering a diverse range of insights makes us better investors. The Motley Fool has a disclosure policy.