Belgium Attacks Raise Questions About Global Airport Security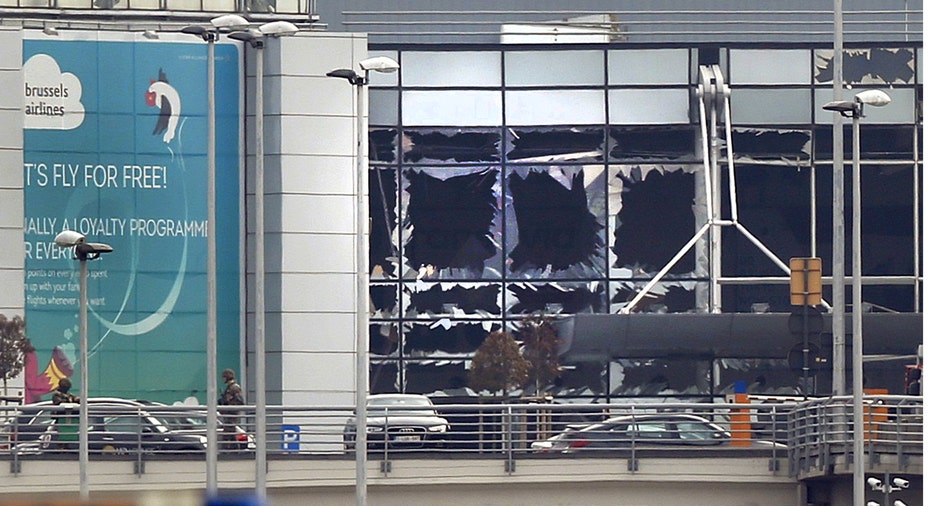 Two explosions in the departure hall of Brussels Airport on Tuesday prompted other countries to tighten airport security and raised questions about how soon passengers should be screened when entering terminals.
Fourteen people were killed at Zaventem airport and a bomb attack on the Brussels metro system killed 20 others, public broadcaster VRT said, forcing the city into lockdown.
Belgium's federal prosecutor said one of the blasts at the airport, which serves over 23 million passengers a year, was probably caused by a suicide bomber, echoing a deadly attack in the arrival hall of Moscow's Domodedovo airport in 2011.
Security is tight at European airports, with passengers and their bags undergoing checks for weapons and explosives before being allowed onto planes, but those checks typically take place only after check-in.
"It strikes me as strange that only half of the airport is secure. Surely the whole airport should be secure, from the minute you arrive in the car park," Matthew Finn, managing director of independent aviation security consultants Augmentiq, told Reuters.
Authorities responded to the attacks by stepping up the number of police on patrol at airports in London, Paris and Frankfurt, at borders and elsewhere, and at other transport hubs. Airlines diverted flights to nearby airports.
In the United States, security was stepped up at airports in New York and New Jersey.
The last major incident at a western European airport was in 2007, when two people tried to drive a jeep packed with propane canisters into the terminal building at Glasgow Airport in Soctland.
Several airports stepped up security after that attack and altered the pick-up and drop-off zones, to prevent private cars getting too close to terminal buildings, but entrances have largely remained open for those on foot.
A United Nations agency is due to review airport security following the downing of a Russian airliner in Egypt in October last year.
CHECKPOINTS
The relative openness of many airports in Europe contrasts with some in Africa, the Middle East and Southeast Asia, where travelers' documents and belongings are checked before they are even allowed to enter the airport building.
One exception in Europe is Turkey, where passengers and bags are screened on entering the terminal and again after check-in, and Moscow also checks people at terminal entrances.
"Two terrorists who enter the terminal area with explosive devices, this is undoubtedly a colossal failure," Pini Schiff, the former security chief at Tel Aviv's Ben-Gurion Airport and currently the CEO of the Israel Security Association, said in an interview with Israel Radio.
In the Kenyan capital Nairobi, where authorities are on high alert for attacks by Somali-based al Shabaab militants, passengers have to get out of their cars, which are then searched, at a checkpoint a kilometer from the main terminal.
In Nairobi and other airports such as Manila, passengers also have to present their passports and have their baggage X-rayed to gain entry to terminal buildings.
"I find that checks in front of buildings, such as those at government building in the United States, would be 100 percent fine," said Ralf Leukers, a passenger at Frankfurt airport.
"If you don't have anything to hide, then you should be happy to have your bags searched."
But such checks could create upheaval at terminals and rely on security staff paying close attention.
Augmentiq's Finn said governments should rethink airport security, and intelligence services should share more information. Modern technology that allows for discreet screening of passengers as they pass through gates or revolving doors should be more widely used, he said.
"This is not unique to Brussels; this is a global phenomenon. We have got to effect the right kind of change, otherwise we will be scratching our heads over why the same questions are being posed and not being answered," he said.
But adding pre-terminal screening and other measures at airports would be costly.
"I don't see it happening anytime soon," said Daniel Wagner, CEO of Country Risk Solutions, a security consulting firm in Connecticut in the United States. "There's no sense of urgency and not enough money devoted to the problem." (Additional reporting by Suzannah Gonzales, Tim Hepher in Paris, Ori Lewis in Jerusalem, Sarah Young in London and Alwynn Scott in New York; Editing by Tim Hepher and Timothy Heritage)