Beef Prices Hit 27-Year High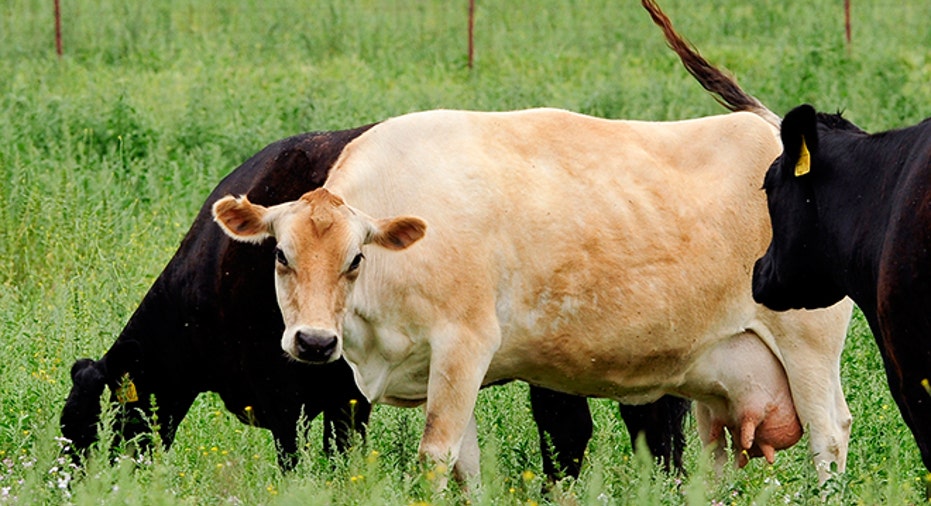 Thanks to dwindling herds and strong export demand, beef prices in the U.S. have soared to levels not seen in nearly three decades.
The U.S. Department of Agriculture said the average price of fresh beef jumped to $5.28 per pound in February, or 5% higher compared to the prior month. Prices are at their highest point since 1987.
Americans may turn to alternative protein sources to avoid paying record beef prices, the USDA noted.
"High prices for all meats and poultry could drive grilling season away from the higher priced beef cuts toward ground beef, pork and poultry," the agency said in a report released Tuesday.
Tight domestic supplies of cattle have contributed to the sharp increase. The total cattle herd in the U.S., the largest beef producer in the world, is at a 63-year low, partly as a result of the rough winter. A freak October blizzard killed thousands of cattle in South Dakota.
"We've seen smaller cattle numbers in terms of herd size in recent years," said Darin Newsom, a senior commodities analyst at DTN.
Commercial cow slaughter for the first quarter is on pace to be the lowest since 2008, and beef production is expected to hit a nine-year low. In an effort to replenish their herd, ranchers will continue to hold onto more cattle if pasture conditions develop, according to the USDA.
"We should see a rebuilding of the herd size. We're in the process now," Newsom said.
But consumers shouldn't expect any relief at the grocery store. Newsom believes it could take until sometime in 2015 to see the domestic cattle herd return to normal levels.
In its report, the USDA said an expansion of cattle inventories could begin this year given normal rainfall for most of the country. California, which has struggled with drought conditions, has so far fallen short of expected precipitation levels.
Meanwhile, continued demand for beef exports, particularly to countries in Asia, is also straining U.S. supplies and pushing prices higher. Beef exports this year were up 4% through the end of February, and imports fell 6%. The USDA raised its export forecast to 2.515 billion pounds in 2014.
Newsom described the cattle market as "cyclical," warning it will take time for the domestic herd and beef prices to stabilize.
"There's something about the cattle market. Everything takes time," he explained.