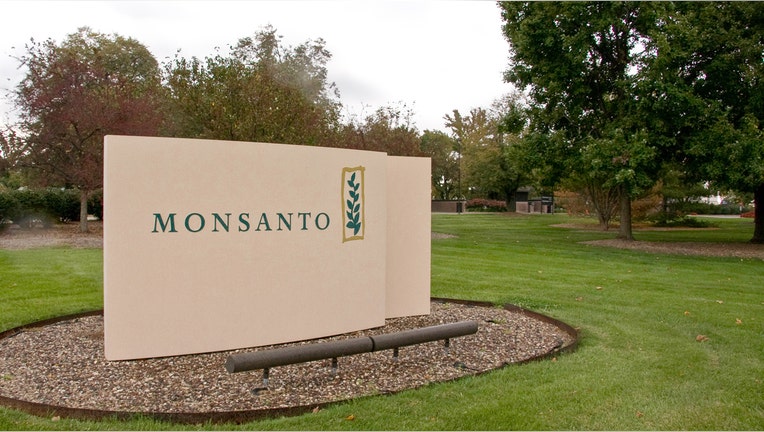 German pharmaceutical giant Bayer AG and Monsanto are close to agreeing to a deal that will create the world's largest seed company, the FOX Business Network has learned.
Fox Business' Charlie Gasparino is reporting bankers with knowledge of the matter say barring a deal spoiler the merger could be announced in the next 24 to 48 hours. These bankers also tell FOX Business the deal is not complete and a hitch could delay the timing or upend the transaction.
(The following is the latest story published by Reuters)
German drugs and chemicals group Bayer said it had made an offer to buy U.S. seeds company Monsanto for $122 per share in cash, or a total value of $62 billion including debt, to create the world's biggest agricultural supplier.
Bayer said on Monday that the proposal made to Monsanto's management represented a 37 percent premium over the closing price of Monsanto shares on May 9, before rumors of a planned bid emerged.
Monsanto disclosed last week that Bayer had made an unsolicited takeover offer for the group, triggering an investor backlash in which one of the German company's major shareholders called the move "arrogant empire-building".
Bayer said it planned to finance the deal with a combination of debt and equity, primarily via a rights offering. Equity would account for about a quarter of the deal value.
It expects annual earnings contributions from synergies of around $1.5 billion after three years, plus additional future benefits from integrated offerings, a reference to Bayer's push to combine the development and sale of seeds and crop protection chemicals.
"We have long respected Monsanto's business and share their vision to create an integrated business that we believe is capable of generating substantial value for both companies' shareholders," Bayer Chief Executive Werner Baumann said in a statement.
Shares in Bayer were indicated 1.7 percent lower in pre-market trade, after slipping around 7 percent last week.
Bayer's offer values Monsanto at 15.8 times its 12-month earnings before interest, tax, depreciation and amortization (EBITDA) as of Feb. 29.
(Reporting by Maria Sheahan and Ludwig Burger; Editing by Edwina Gibbs)