BASF Shares Fall After Report of Interest in DuPont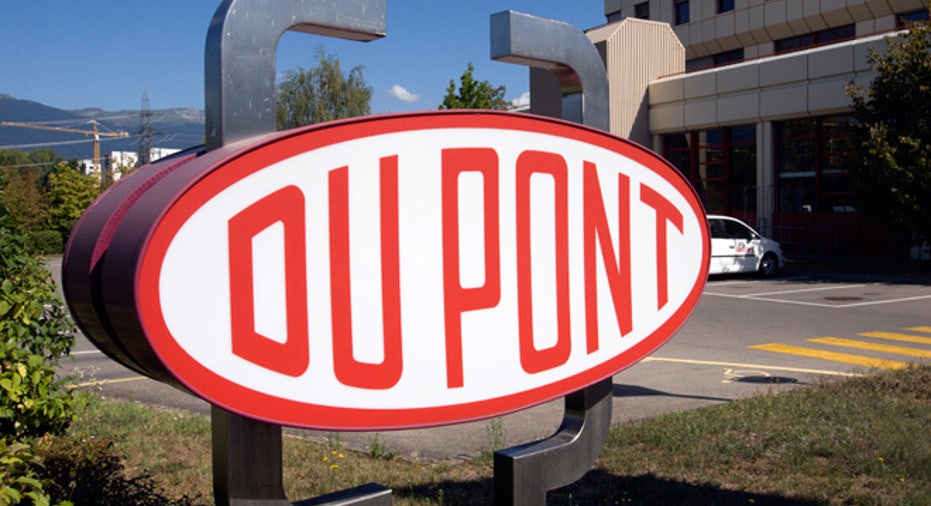 Shares in BASF fell after a media report that the world's top chemicals group by sales was evaluating a counter bid for DuPont, which late last year agreed to merge with Dow Chemical.
BASF shares traded 2.3 percent lower, one of the biggest decliners among German blue-chips, with traders citing a report by Bloomberg that the company was working with banks and advisers to examine the merits of such a move.
The market reaction was characterized by a mixture of scepticism about whether BASF would follow through with a bid and concerns about it getting dragged into a potentially expensive takeover battle.
"We just don't see it," Bernstein analysts wrote in a note.
"We think BASF cannot come up with a more attractive offer than the current Dow-DuPont transaction," they said, adding BASF would struggle to raise the expected $72 billion for DuPont.
BASF declined to comment.
DuPont and Dow Chemical in December agreed to combine in an all-stock merger valued at $130 billion, combining two of the biggest and oldest U.S. chemical producers.
"BASF joining the race for DuPont would potentially overstretch BASF's balance sheet, we think," Equinet analyst Michael Schaefer wrote.
The report comes less than two weeks after BASF Chief Executive Kurt Bock dismissed suggestions that the group needed to pursue large deals to transform its diversified chemicals and oil business.
In contrast to his predecessor Juergen Hambrecht, now the supervisory board chairman, Bock has eschewed major takeover deals at the group's core chemicals and plastics businesses during his almost five-year tenure, which has seen cutbacks and divestments.
(Reporting by Christoph Steitz, Ludwig Burger, Arno Schuetze and Patricia Weiss; Editing by Harro ten Wolde and Keith Weir)