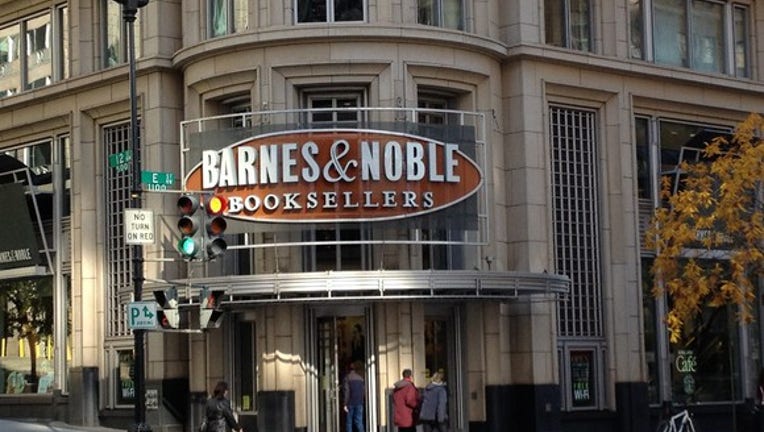 Image source: Barnes & Noble, Inc.
Barnes & Noble(NYSE: BKS)released fiscal second-quarter 2017 results Tuesday morning, and shares of the retail bookseller jumped more than 11% on the day as a result. Let's dig in to see what drove Barnes & Noble's strong showing as it gets ready for the lucrative holiday season.
Barnes & Noble results: The raw numbers
Data source: Barnes & Noble.
What happened with Barnes & Noble this quarter?
By comparison -- and while we don't usually pay close attention to Wall Street's near-term expectations -- consensus estimates called for a larger loss of $0.34 per share on higher revenue of $859.8 million.
Earnings before interest, taxes, depreciation, and amortization (EBITDA) was $0.7 million, compared with an EBITDA loss of $20.5 million in last year's fiscal Q2. This included:
Retail EBITDA of $3.5 million.
Nook segment EBITDA losses of $2.7 million.
Retail sales (including BN.com) declined 3.5% year over year, to $830.7 million.
Comparable-store sales declined 3.2% because of lower store traffic, offset by a boost from the release ofHarry Potter and the Cursed Child.
Nook sales (including digital content, devices, and accessories) fell 19.4% year over year, to $35 million.
The company returned $21 million in cash to shareholders this quarter, including $11 million in dividends, and 878,000 shares repurchased for roughly $10 million, or $11.44 per share.
What management had to say
Last quarter, Barnes & Noble CFO Allen Lindstrom suggested that store traffic and sales trends were expected to improve in the back half of this calendar year.But this quarter, Chairman and CEO Len Riggio named a curious culprit for his company's revenue shortfall, stating: "While we are pleased to have improved our performance due to expense reductions, we did experience sluggish sales, which we believe are directly related to the election cycle. With the election behind us, we hope and expect sales will improve over the holidays."
Looking forward
Assuming that happens, Barnes & Noble continues to expect that fiscal 2017 comparable-store sales will decline in the low-single-digit range, and -- thanks to its cost-savings initiatives -- full-year EBITDA should still be in the range of $200 million to $250 million. That range assumes that EBITDA losses of $30 million to $40 million from the Nook segment will be more than offset by positive retail EBITDA of $240 million to $280 million. The latter range excludes charges related to both its cost-reduction initiatives and the recent surprise ousterof CEO Ronald Boire in August.
In the end, Barnes & Noble still has plenty of work to do. But it seems to be enough that it took steps in the right direction and enters the holiday season with a renewed sense of optimism. With shares having nearly doubled from their 52-week lows but still down slightly over the past year, it's hard to blame investors for bidding Barnes & Noble stock up today.
10 stocks we like better than Barnes and Noble When investing geniuses David and Tom Gardner have a stock tip, it can pay to listen. After all, the newsletter they have run for over a decade, Motley Fool Stock Advisor, has tripled the market.*
David and Tom just revealed what they believe are the 10 best stocks for investors to buy right now... and Barnes and Noble wasn't one of them! That's right -- they think these 10 stocks are even better buys.
Click here to learn about these picks!
*Stock Advisor returns as of November 7, 2016
Steve Symington has no position in any stocks mentioned. The Motley Fool has no position in any of the stocks mentioned. Try any of our Foolish newsletter services free for 30 days. We Fools may not all hold the same opinions, but we all believe that considering a diverse range of insights makes us better investors. The Motley Fool has a disclosure policy.