Bare-Bones Customer Spending Cuts Deeply Into National Oilwell Varco, Inc.'s Results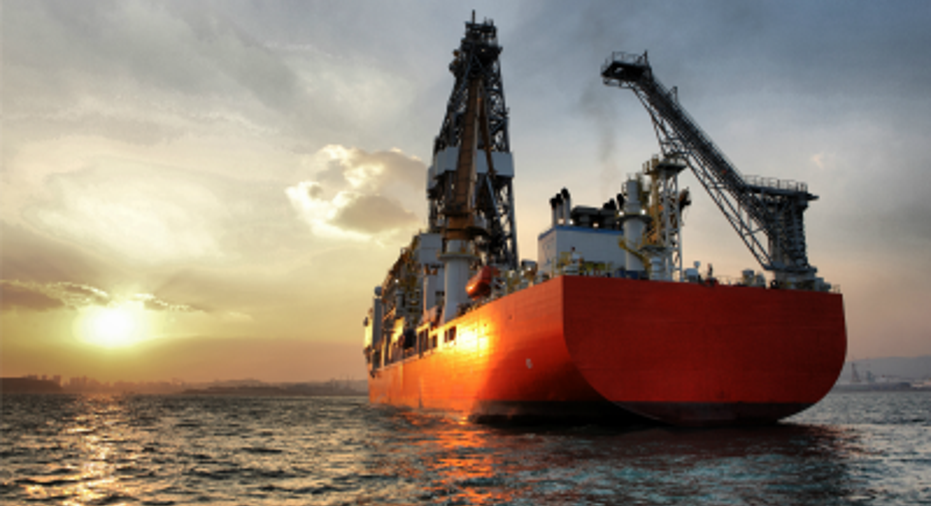 Image source: National Oilwell Varco.
Renewed pressure on oil prices last quarter resulted in very weak oil-field activities. Those weak market conditions had a very deep impact on National Oilwell Varco's first-quarter results, which were released before the market opened on Thursday. That said, while the company is in a tough stretch right now, it does see better days in front of it.
Drilling down into the numbersAs expected, National Oilwell Varco's revenue slumped 20% over last quarter to $2.19 billion. Results were weak across all four of the company's segments:
Revenue

Operating Profit

Segment

1Q16

4Q15

1Q16

4Q15

Rig Systems

$926 million

$1.015 billion

$119 million

$193 million

Rig Aftermarket

$391 million

$569 million

$77 million

$139 million

Wellbore Technologies

$613 million

$757 million

($53 million)

($22 million)

Completion & Production Systems

$558 million

$746 million

($4 million)

$37 million
Data source: National Oilwell Varco.
While the Rig Systems revenue decline was moderate at 9%, that segment's revenue is down 63% over the past year. Further, the company noted in its earnings release that it had to remove $2.09 billion in projects out of its backlog, mostly because of the bankruptcy filing of SETE Brasil. That resulted in the backlog falling to just $3.31 billion after the company shipped $770 million out of the backlog and only added $97 million in new orders during the quarter.
The company's Rig Aftermarket segment was hardest hit on a sequential revenue decline basis after revenue plunged 31% from just last quarter, pulling it down 46% year over year. That said, the Rig Aftermarket segment was still profitable, with its operating profit coming in at 19.7% of sales.
The same can't be said for either the Wellbore Technologies or the Completion and Production Systems segments, both of which turned in operating losses during the quarter. Still, the Completion and Production Systems segment did see strong new order bookings of $328 million. That pushed its total capital equipment backlog up 3% to $994 million.
The overall weak operating environment led National Oilwell Varco to report a loss of $21 million, or $0.06 per share, for the quarter after adjusting for special items. The company did generate $621 million in cash flow from operations, and after paying dividends, funding capex, and making a small acquisition, it produced $363 million in free cash flow during the quarter. The company used the bulk of that excess cash flow to reduce its debt by $530 million during the quarter. That resulted in a very strong balance sheet, with the company sitting on $1.76 billion in cash against $3.38 billion in debt.
A look at the outlookAs evidenced by National Oilwell Varco's first-quarter report, times are very tough in the energy sector at the moment. CEO Clay Williams noted:
That being said, the energy sector can't keep cutting spending forever because production from oil reservoirs declines and then depletes. That will require the industry to increase spending in the future to boost production to not only meet current demand, but projected demand growth, with the International Energy Agency expecting demand to grow by another 1.2 million barrels per day this year after growing by 1.8 million barrels a day last year. That's why Williams went on to say, "While this market has been very tough on our business ... Better days lie ahead."
While the timing of those "better days" is anyone's guess, oil-field service company Core Labs thinks we're getting very close. In fact, Core Labs said in its first-quarter earnings release that "the company continues to anticipate a "V-shaped" worldwide commodity recovery in 2016, with upticks expected to start in the third quarter." If Core Labs is correct in its timing of the recovery, then National Oilwell Varco could start to see a pickup in its results before the year is out. That being said, not everyone agrees with Core Labs' assessment; others don't expect industry activity levels to improve until 2017. In other words, while better days lie ahead, times still could be tough for the rest of the year.
Investor takeawayThose tough times are putting a lot of pressure on National Oilwell Varco's financial results. However, because of the geophysics of an oil reservoir, this pressure can't last forever. That does seem to suggest conditions will eventually improve for the company and its customers.
The article Bare-Bones Customer Spending Cuts Deeply Into National Oilwell Varco, Inc.'s Results originally appeared on Fool.com.
Matt DiLallo owns shares of Core Laboratories and National Oilwell Varco. The Motley Fool owns shares of and recommends Core Laboratories and National Oilwell Varco. Try any of our Foolish newsletter services free for 30 days. We Fools may not all hold the same opinions, but we all believe that considering a diverse range of insights makes us better investors. The Motley Fool has a disclosure policy.
Copyright 1995 - 2016 The Motley Fool, LLC. All rights reserved. The Motley Fool has a disclosure policy.