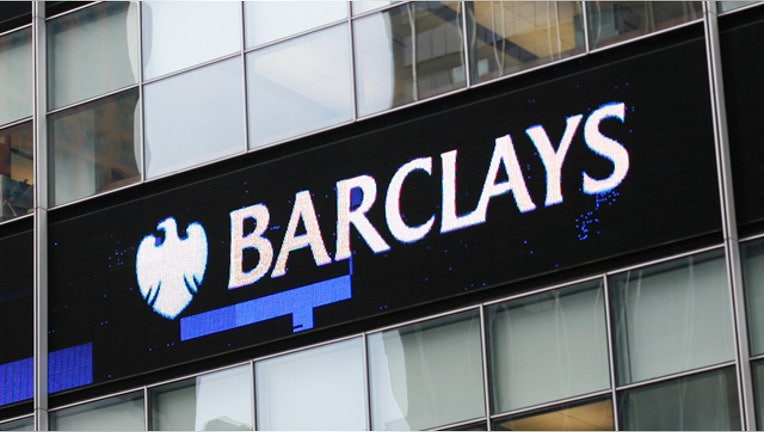 Barclays reported a forecast-beating bounce in third quarter profits to 1.7 billion pounds ($2.08 billion) on Thursday, as it followed U.S. peers in reporting a bumper quarter for its investment banking business.
The British bank's group pretax profits for the three months to the end of September, excluding notable items, was up from 1.4 billion a year ago, above the average forecast of 1.3 billion pounds from analysts polled by the company.
The performance was driven by improved investment banking results, with trading income up 40 percent overall from a year ago on stronger returns from the bond trading division in particular.
The stronger performance in Barclays' investment bank signals an early endorsement of Chief Executive Jes Staley's restructuring plan, and is likely to quieten calls for Barclays to divest the business entirely and focus on simpler activities.
Staley has committed to growing the investment banking business because he believes it offers 'counter-cyclical' earnings potential compared with corporate and retail banking, a strategy supported by this quarter's strong trading results amid global economic uncertainty.
The corporate and investment bank's trading division posted income of 1.4 billion pounds for the quarter, up from 1 billion in the same period a year ago.
Morgan Stanley and Goldman Sachs both saw profits for the third quarter rise by more than 50 percent, largely from the surge in bond trading as investors fret over monetary policy around the world.
Barclays also benefited from earning the majority of its investment banking revenues in the United States, since the dollar has appreciated in value against the British pound in the aftermath of Britain's vote to leave the European Union.
Barclays' common equity tier one ratio was unchanged at 11.6 percent, a source of concern for investors and analysts who point to stronger capital positions among the lender's peers.
But Barclays said it was on track to close its non-core unit in 2017, which has acted as a drag on its capital position as the bank sells unwanted assets. It said costs were under control and on target.
The results were also marred by a 42 percent spike in credit impairment charges, which the bank attributed to a change in the way it models credit card risk in the U.S. and Britain.
Barclays also booked a fresh 600 million pound charge for mis-selling payment protection insurance (PPI).
Analysts expect this could be the bank's last charge for PPI, after the Financial Conduct Authority pushed back a deadline for claims by a year to mid-2019. The scandal has collectively cost major British lenders more than 30 billion pounds to cover victims' claims.