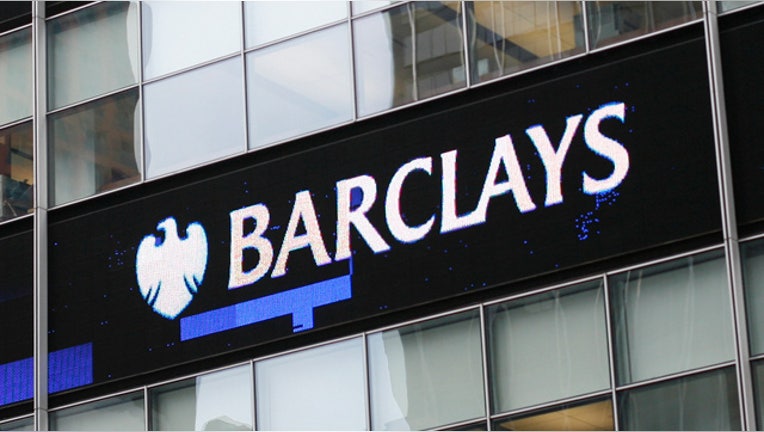 Barclays reported a 21 percent dip in first-half pretax profits despite improved returns in its core business, as the costs of selling and shrinking the bank's unwanted assets in a harsh economic environment took its toll on earnings.
The British lender on Friday posted a half-year profit before tax of 2 billion pounds ($2.64 billion) compared with 2.6 billion pounds for the same period a year ago.
The decline in profit came largely from a loss of 1.9 billion pounds on Barclays' 'non-core' assets it has recommitted to offload by end-2017, despite fears of an imminent recession following Britain's decision to quit the European Union.
Profits from its core businesses, including consumer and commercial lending, credit cards and investment banking, were up 19 percent at 2.4 billion pounds.
"Taken together, the picture in the second quarter is one of strong and accelerating progress against our strategy," Chief Executive Jes Staley said in a statement.
"We remain confident that it is the right plan for Barclays, and see no reason to adjust it, or the pace of delivery, in light of the vote by the UK last month to exit the EU."
Total operating expenses fell by a tenth to 7.7 billion pounds, partly reflecting reduced litigation and conduct charges and tighter compensation costs.
It said it remained on course to deliver a full-year cost target of 12.8 billion pounds on its core unit.
Confidence in Britain's economic outlook has dropped sharply since voters opted to leave the EU on June 24, triggering a fresh bout of pessimism in a sector bruised by the costs of tighter regulation, heavy restructuring and record low interest rates.
The bank said it had booked a 372 million pound impairment on the French retail banking business it is in talks to sell to AnaCap Financial Partners.
Other assets earmarked for sale include most of the bank's stake in its Africa unit and Barclaycard consumer payments business in Spain and Portugal. It has already sold off its Asia Wealth operations and Italian banking business.
Barclays has already cut its dividend from 6.5 pence per share to 3 pence per share from 2016 in order to maintain capital levels while it plows ahead with its plan to become a "transatlantic" bank focused on the United States and Britain.
Barclays also took an additional 400 million pound impairment charge for consumer redress related to the mis-selling of payment protection insurance products in Britain, taking its total to 2 billion pounds.
The bank's core capital ratio, a key measure of financial strength, rose to 11.6 percent from 11.3 percent at the end of March, better than analysts' expectations but still the lowest level among major British lenders.
(Editing by Simon Jessop)